Introducing Techly X, the ultimate solution for Startup and Technology businesses looking to design a professional and polished website. Our cutting-edge Software & Tech Startup Figma Template is designed to help you create a sleek and modern digital presence that perfectly represents your brand.
With Techly X, you get access to a fully customizable Technology Figma Template that offers a variety of pre-designed layouts and components. Our Tech Figma Template allows you to easily tailor the design to your business's specific needs and requirements. Whether you need to showcase your product or service, highlight your team, or promote your brand, Techly X has got you covered.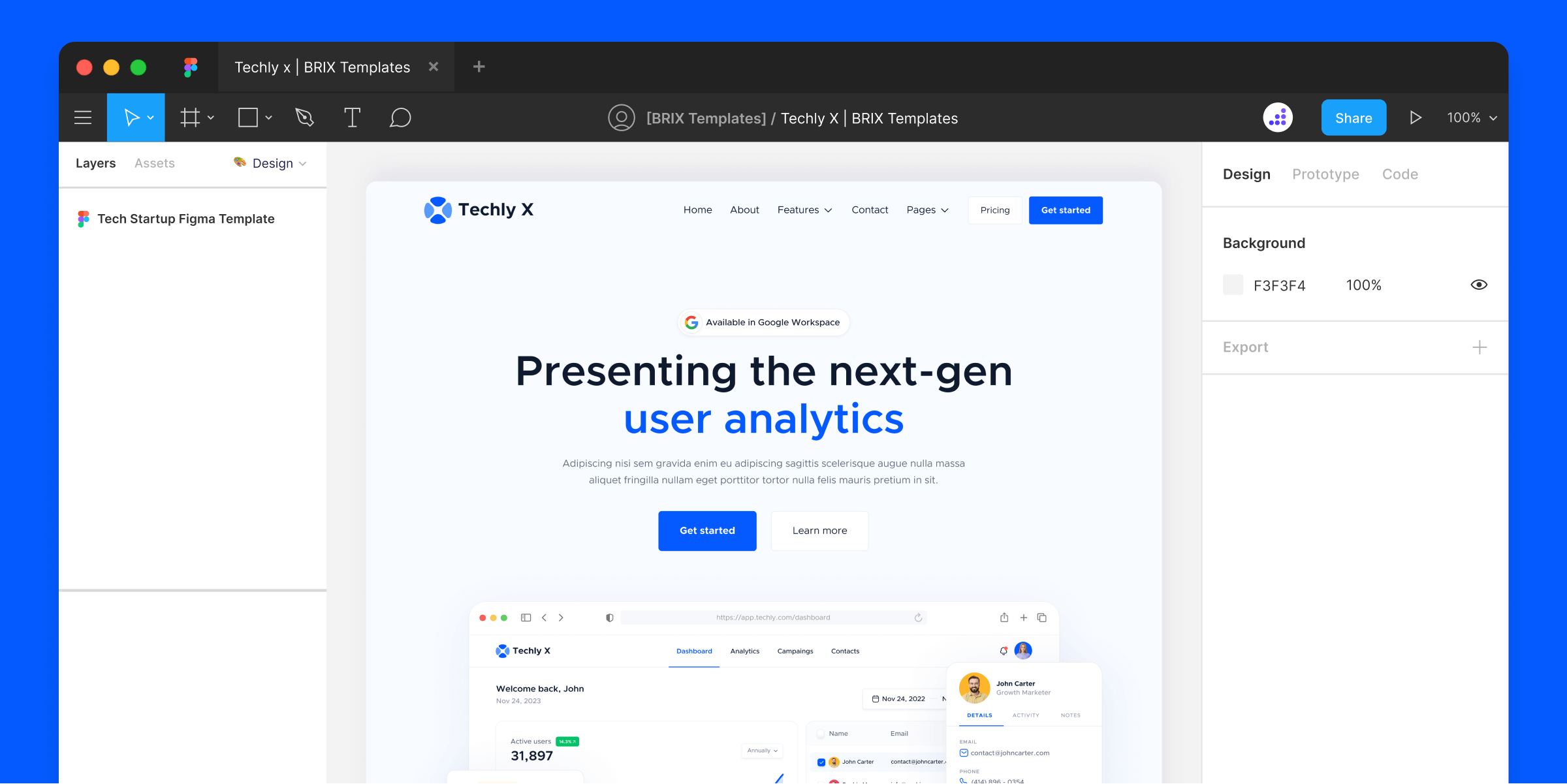 What's more, Techly X is designed with user experience in mind, ensuring that your website is easy to navigate and engaging for your audience. With our Software & Tech Startup Figma Template, you can rest assured that your website will be optimized for conversions, helping you to drive sales and grow your business.
In short, Techly X is the ultimate solution for businesses looking to create a professional and effective online presence. Whether you're a startup or an established technology company, our Tech Figma Template can help you to design a website that perfectly reflects your brand and meets your business goals.