Introducing Cryptomatic X – Your Ultimate Crypto Figma Template.
Unlock the future of design with Cryptomatic X, the cutting-edge Crypto Figma Template that caters specifically to DeFi companies and blockchain startups. Crafted to empower your creative journey, this remarkable tool seamlessly merges the aesthetics of the digital realm with the essence of decentralized finance.
As the crypto industry continues its meteoric rise, having a strong online presence is paramount. Cryptomatic X is the solution, providing you with a versatile and visually captivating Blockchain Figma Template that simplifies the process of building a remarkable website for your crypto venture.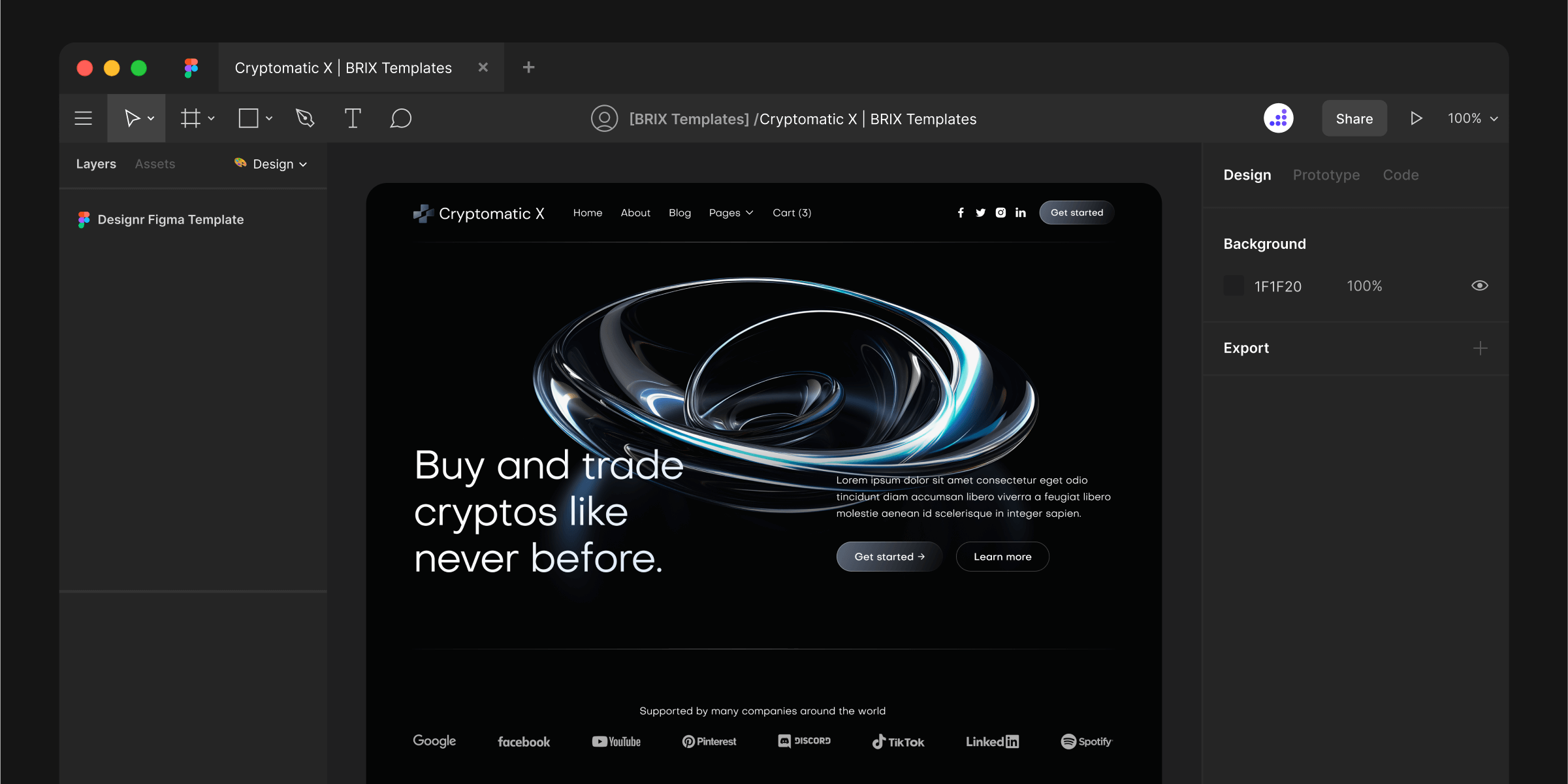 Our DeFi Figma Template boasts a user-friendly interface, ensuring that both novice and experienced designers can effortlessly navigate its features. It offers a wide array of meticulously designed components, icons, and layouts that encapsulate the essence of blockchain technology and DeFi innovation.
With Cryptomatic X, your creativity knows no bounds. Tailor your website to perfectly reflect your brand identity, showcasing your unique value proposition. Whether you're launching a token, promoting a blockchain project, or establishing your DeFi platform, our Crypto Figma Template is your canvas for artistic expression.
Embrace the future of design and establish a formidable online presence with Cryptomatic X. Elevate your DeFi company or blockchain startup to new heights, making a lasting impact in the world of crypto innovation. Unleash your creativity today and transform your vision into reality with our unparalleled Figma template.