In the bustling world of nightlife, Club X stands out like a beacon of seduction and extravagance. With our Night Club Figma Template, we offer a bold and daring design that captures the essence of the club experience. Our Entertainment DJ Party Figma Template is the perfect fit for any establishment that seeks to embrace the spirit of the night and immerse their patrons in a world of pulsating beats and electric energy.
Designed with the Entertainment DJ Party Figma Template in mind, Club X encapsulates the essence of the Night Life Bar Figma Template, bringing it to life in a digital world. With its sleek and modern design, it serves as the perfect canvas for clubs and bars alike to showcase their unique offerings and invite customers to experience the magic of the night.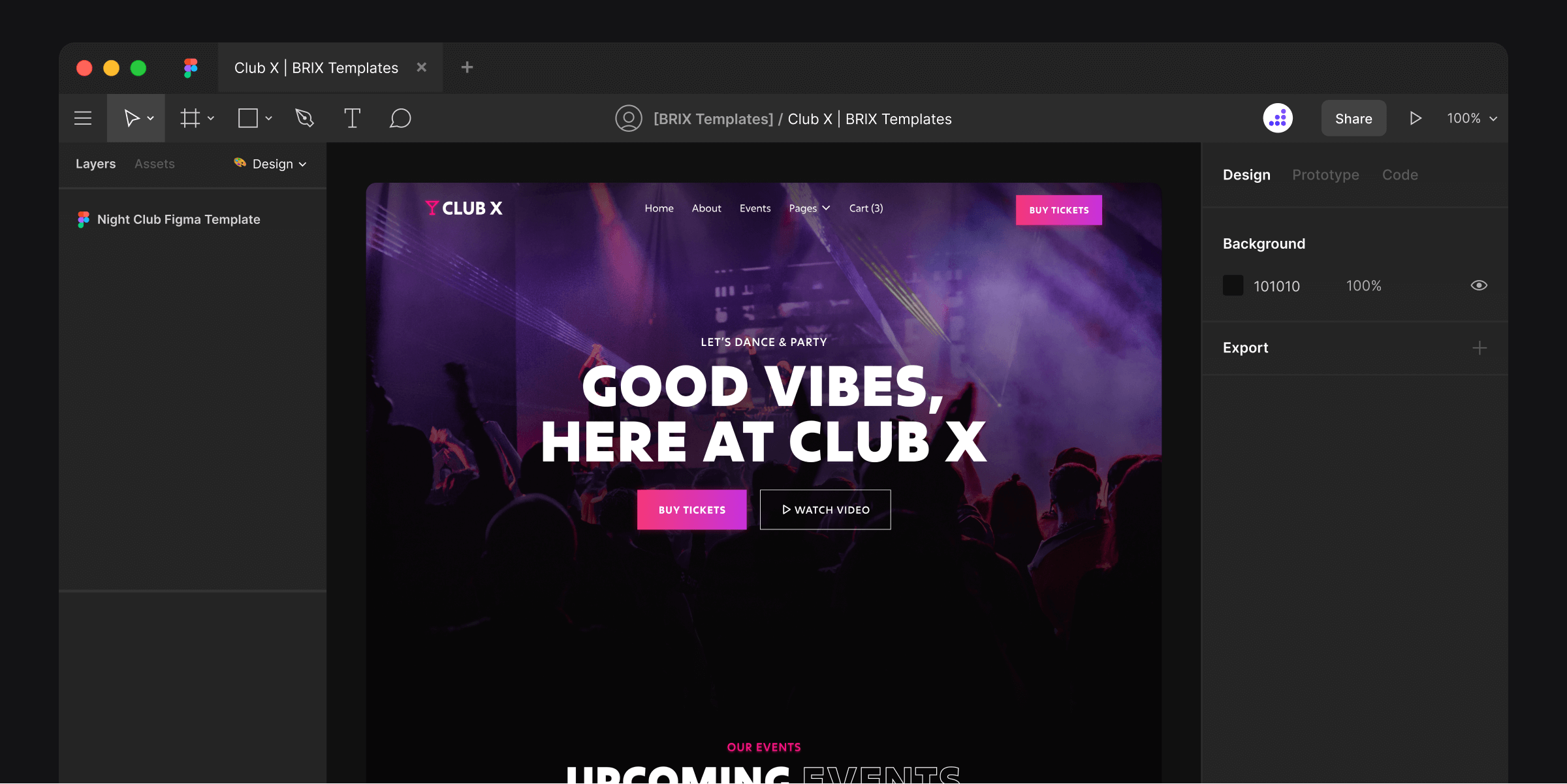 The Night Club Figma Template provides endless customization options, from showcasing upcoming events to highlighting the latest drink specials, all with the ease and convenience of the Figma platform. Whether you're a DJ looking to promote your next gig or a bar owner seeking to revamp your online presence, Club X has everything you need to elevate your brand and connect with your audience.
So come, step into the world of Club X, where the music never stops and the party never ends. Let our Night Club Figma Template transport you to a place where anything is possible and the night is yours for the taking.