Ignite your SaaS or Tech Startup's digital presence with Marketup X, the cutting-edge SaaS & Technology Figma Template that redefines how technology ventures craft their online identity. With Marketup X, you hold the power to design a website that perfectly encapsulates your innovation, agility, and expertise.
More than just a template, Marketup X is your gateway to digital success. Whether you're an emerging SaaS startup or a tech trailblazer, our Tech Figma Template offers the versatility and precision you need to make a lasting impression in the digital sphere.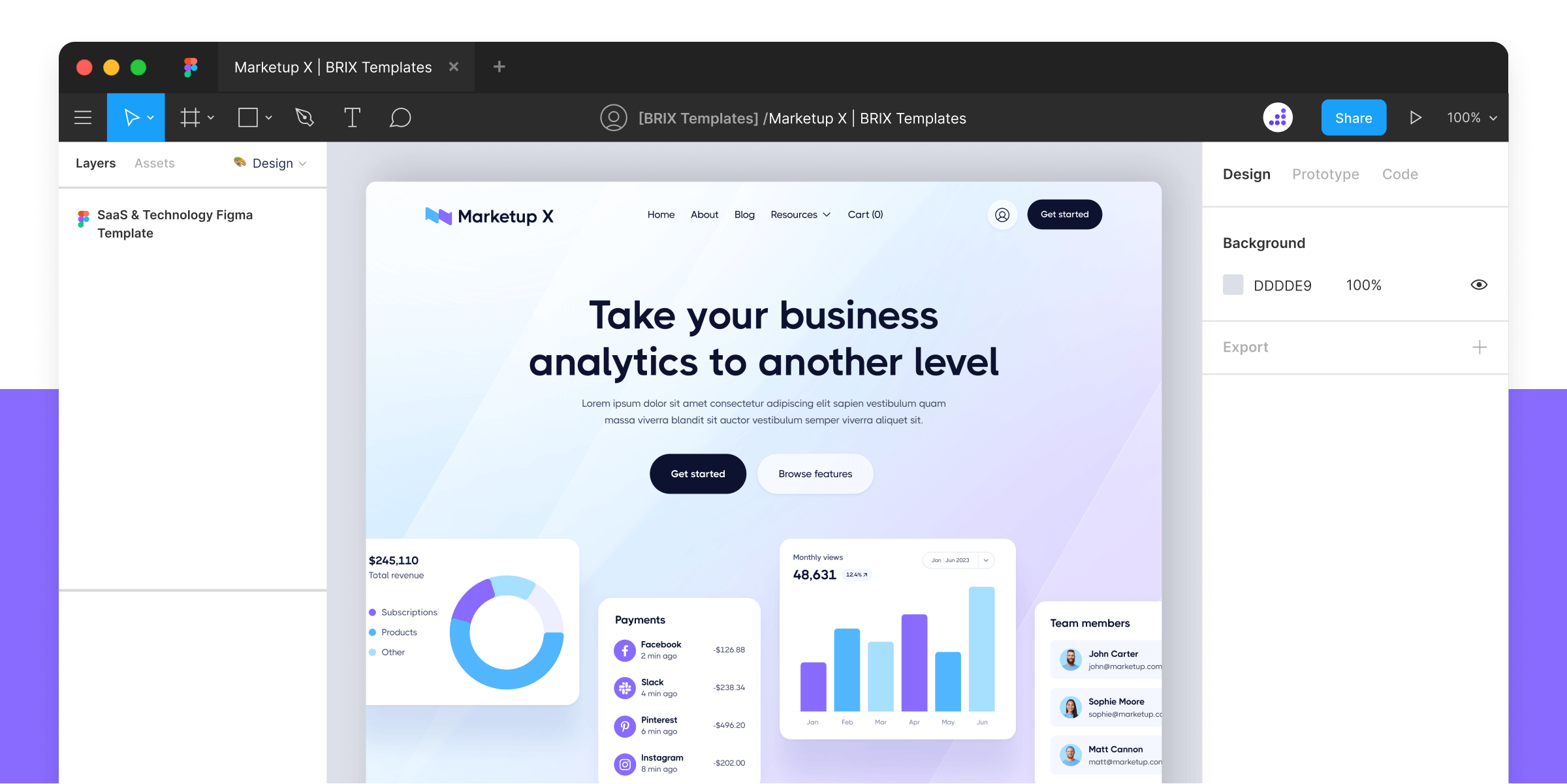 Marketup X empowers you to effortlessly design a website that mirrors your tech-savvy prowess. This Technology Startup Figma Template boasts sleek, modern layouts, interactive product showcases, and user-centric features that ensure your website stands out amid the fierce competition in the tech industry.
Elevate your brand, communicate your unique value proposition, and redefine the online presence of your SaaS or Tech Startup with Marketup X. Whether you specialize in software solutions, app development, or cutting-edge tech services, this Figma template serves as your canvas to inspire, inform, and captivate tech enthusiasts and investors alike.
Get ready to shine in the digital arena with Marketup X—the ultimate SaaS & Technology Figma Template. Craft your digital masterpiece today and pave the way for your tech startup's journey to success.