The Dark X Figma template is the ultimate solution for tech startups and SaaS companies looking to design a website that perfectly embodies their dark mode aesthetic. This powerful template is built specifically for those who are obsessed with dark mode technology and want to convey that obsession through their website design.
Crafted with meticulous attention to detail, Dark X is a Dark Mode SaaS Figma Template that offers a comprehensive collection of design elements, icons, and typography options, all of which are optimized for dark mode screens. This means that you can design a website that is easy on the eyes while being visually stunning.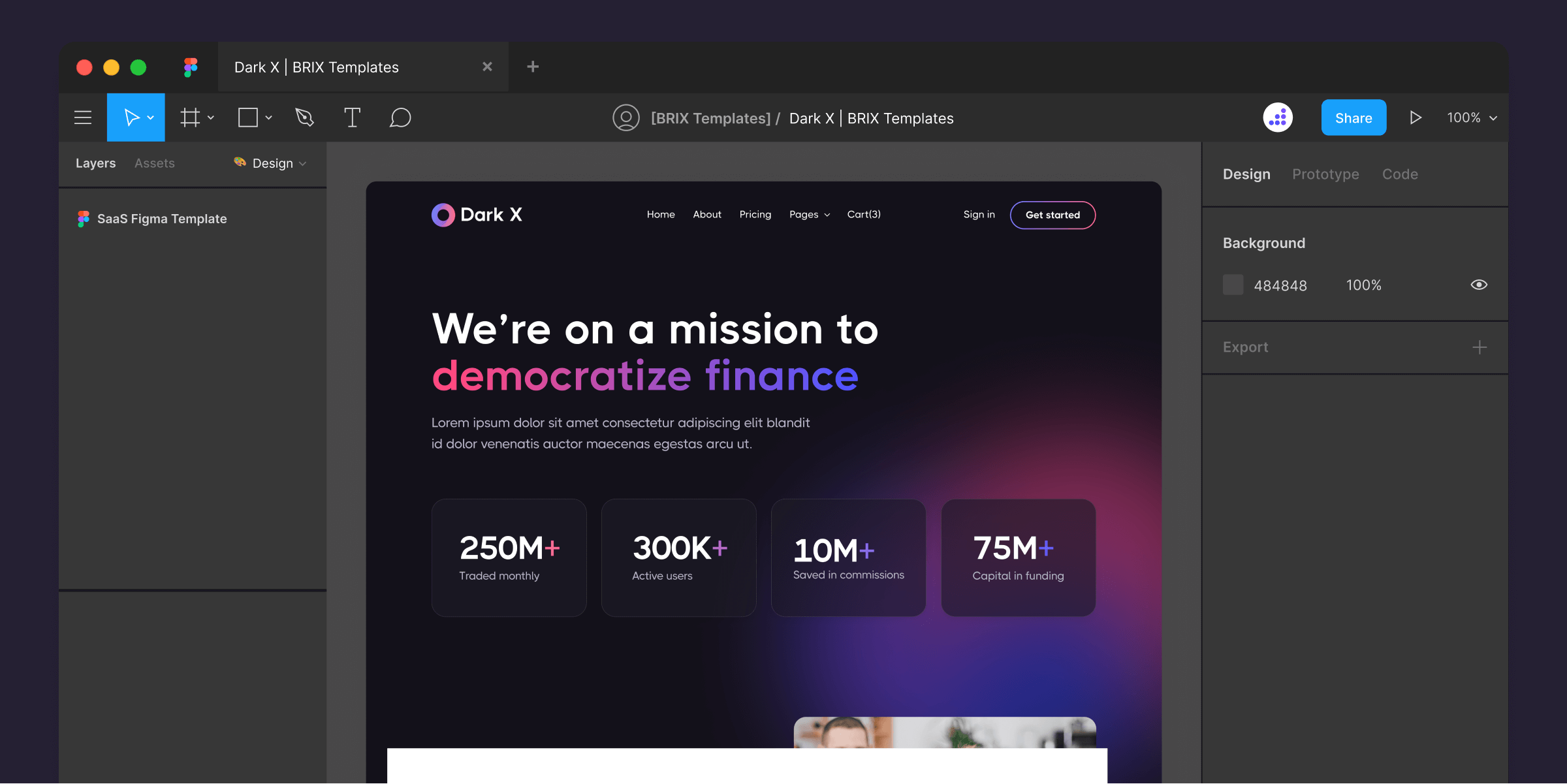 Whether you're a Dark Mode Technology SaaS Figma Template or a Dark Mode Tech Startup, this template is perfect for you. With its sleek and stylish design, Dark X"will help you create a website that is both functional and aesthetically pleasing. From the homepage to the checkout page, every aspect of your website can be customized with ease using the Dark X template.
So, if you're ready to take your website design to the next level and make it stand out from the crowd, look no further than Dark X. With its state-of-the-art design elements and intuitive customization options, this Dark Mode Tech Figma Template is sure to impress. Get started today and bring your dark mode vision to life!