The latest addition to our repertoire of design marvels is none other than the Plumbing X Figma template, custom-made for all your plumbing service needs. With its sleek and seamless design, this template is sure to leave your website visitors in awe.
Whether you're a plumber, home repair expert or a handyman, our Plumbing Services Figma Template is here to elevate your online presence to new heights. Designed with careful consideration of every nuance of your business, this template ensures that your website is not only aesthetically pleasing but also functional and efficient.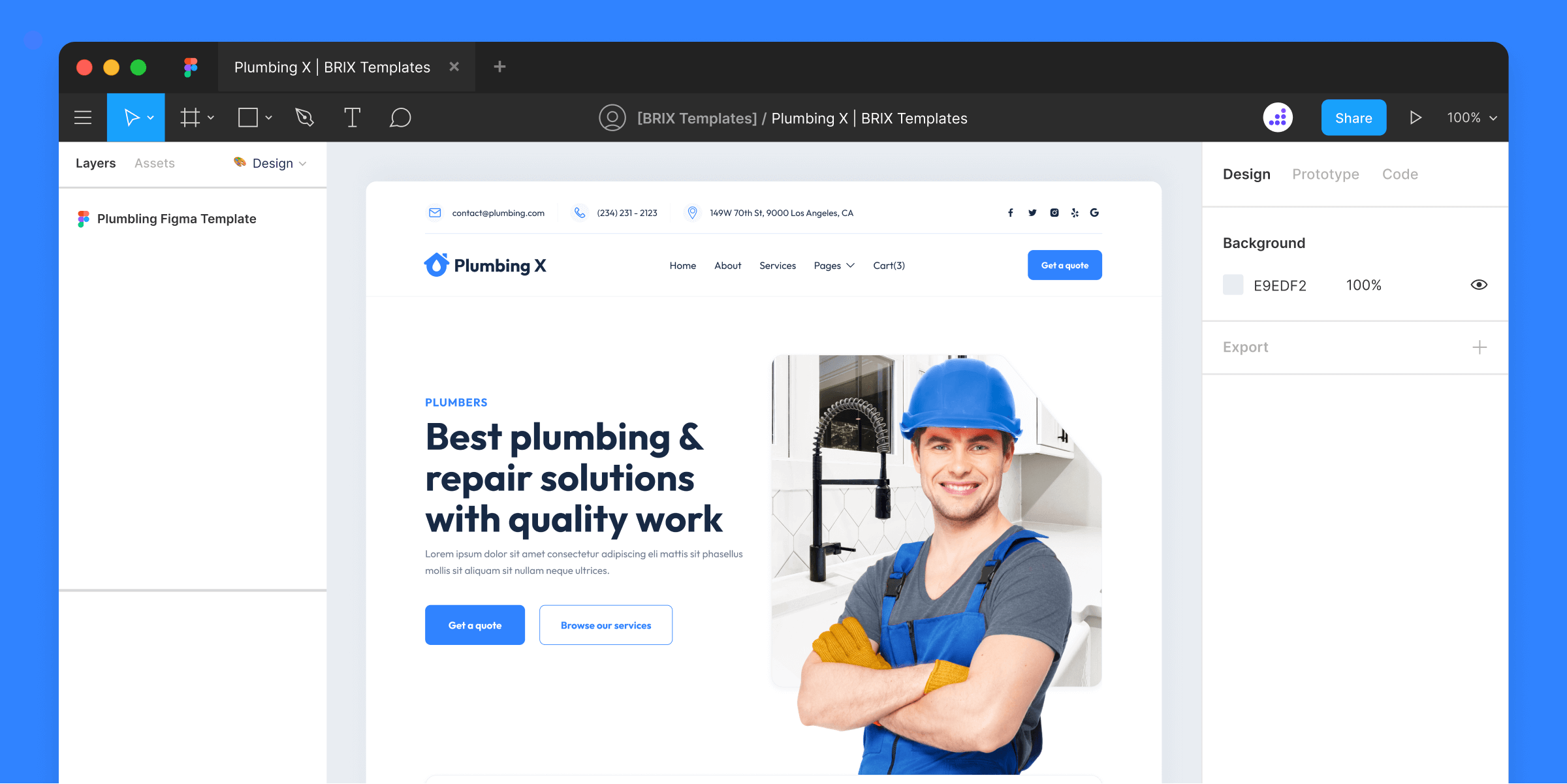 The Home Repairs Figma Template is the perfect fit for those looking to revamp their online identity. Its intuitive user interface and easy-to-use features will allow you to create a website that is both visually appealing and informative, showcasing your services and expertise.
For those in the business of all-around home repairs, the Handyman Figma Template is the ultimate solution. With its versatility and adaptability, this template can be tailored to suit your specific needs and requirements, providing your customers with an easy-to-navigate website that is sure to impress.
So why wait? Get your hands on our Plumbing Services Figma Template, Home Repairs Figma Template, and Handyman Figma Template today and take your business to the next level!