Elevate Your Legal Practice with LegalFlow X – The Ultimate Lawyers Figma Template!
In the realm of law and legal services, your online presence is a testament to your professionalism and expertise. Introducing LegalFlow X, the Lawyers Figma Template poised to redefine the way lawyers and attorneys present themselves in the digital landscape. This isn't just a template; it's a revolution in web design for the legal world.
LegalFlow X, the Attorney Figma Template, empowers legal professionals and law firms to craft websites that exude credibility and trust. Whether you're a solo practitioner or a well-established law firm, this Law Firm Figma Template equips you with the tools to design a website that captivates and instills confidence in your clients.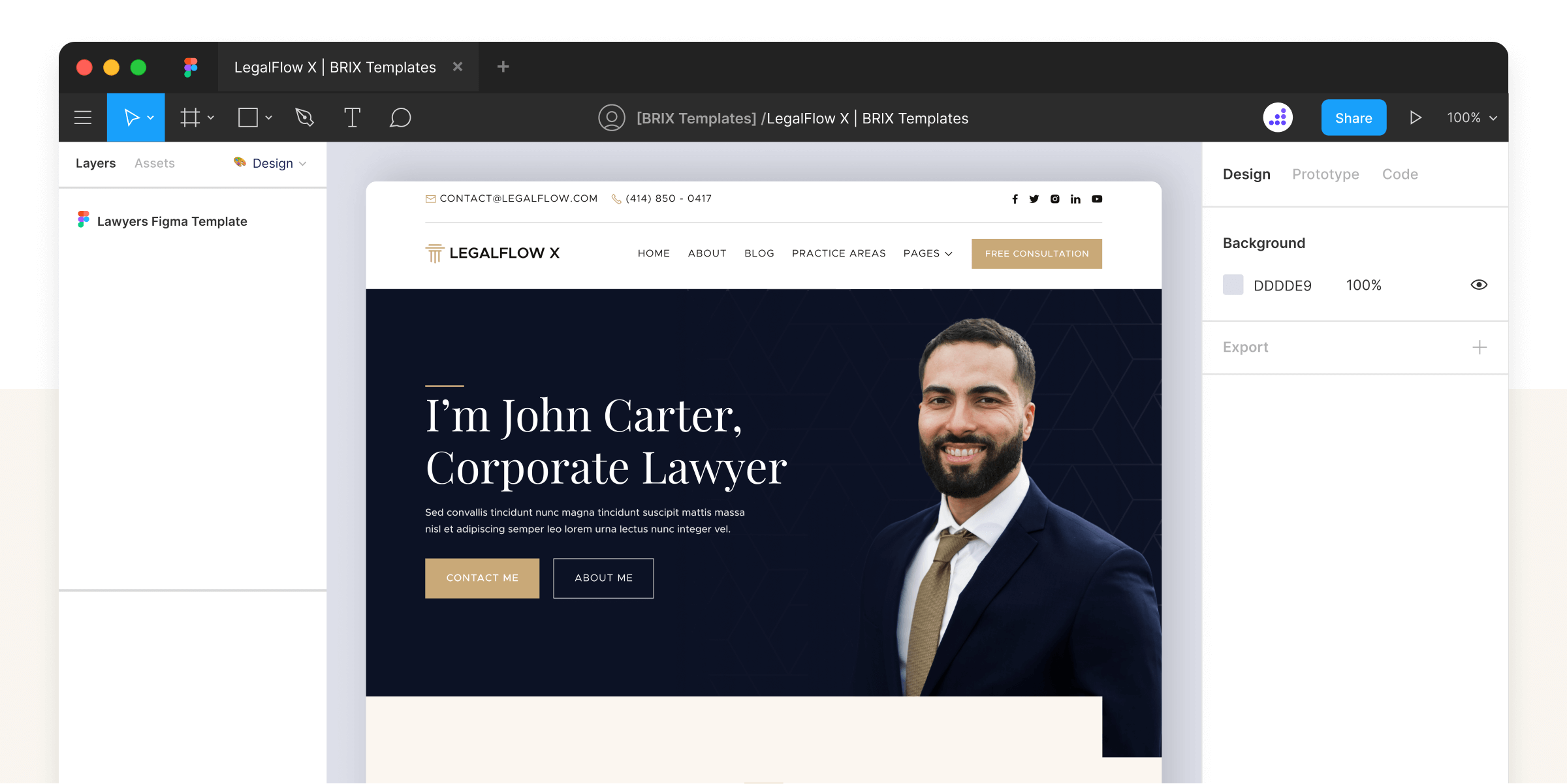 With LegalFlow X, you'll seamlessly merge sophisticated aesthetics with user-friendly functionality, delivering an impeccable online experience. Showcase your legal expertise, highlight your practice areas, and connect with clients in a way that resonates.
This Lawyers Figma Template is the bridge between legal tradition and the contemporary digital world, ensuring your online presence is as strong as your reputation.
Don't settle for the ordinary; embrace excellence with LegalFlow X – The Lawyers Figma Template that's setting new standards in the legal industry. Elevate your digital identity and make a lasting impression on your clients. Your journey to a commanding online presence begins here, where professionalism meets cutting-edge design.