Unleash your creativity and embark on a journey of digital storytelling with Journal X, the ultimate Blog Figma Template designed exclusively for bloggers and writers. This versatile tool empowers you to craft an engaging and visually stunning website that captivates your audience and showcases your unique voice.
In an age where content is king, having a standout blog or online journal is essential. Journal X is the Magazine Figma Template that simplifies the process of building a website for your literary endeavors. It offers a comprehensive toolkit of meticulously designed components, icons, and layouts, carefully curated to bring your stories and articles to life.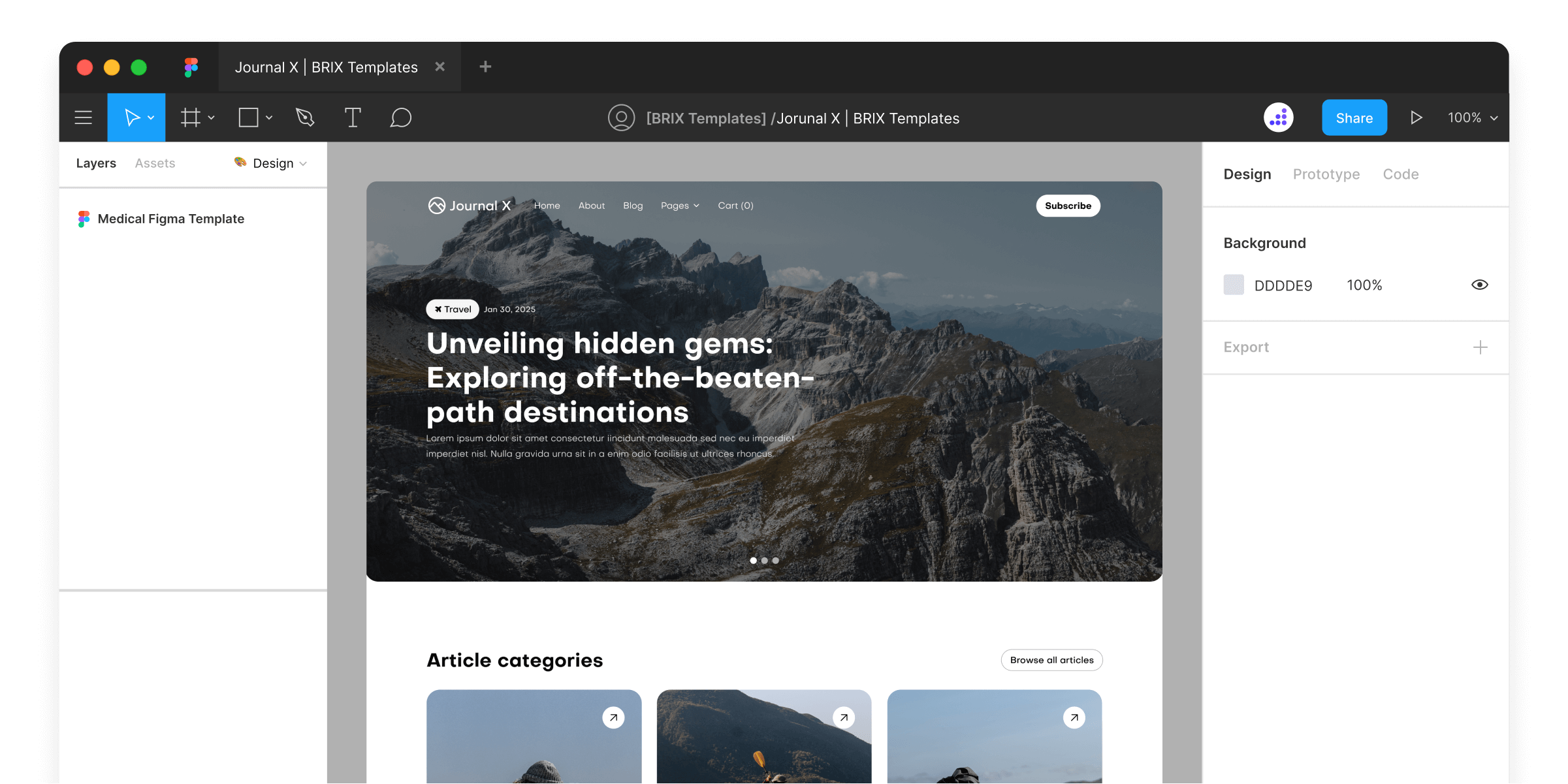 Our Journal Figma Template is thoughtfully designed to cater to both novice and experienced designers, ensuring that you can effortlessly navigate its features. Customize your website to reflect your brand identity, whether you're a blogger sharing personal insights, a writer promoting your work, or an online magazine covering diverse topics.
With Journal X, your creative possibilities are endless. Craft captivating layouts, experiment with typography, and design a reading experience that keeps your audience coming back for more.
Elevate your blogging or writing career with Journal X. Embrace the future of digital storytelling and make a lasting impact in the world of content creation. Unleash your creativity today and transform your literary passion into a digital masterpiece with our unparalleled Figma template. Let your words shine, and your readership flourish with Journal X.