Introducing Illustrator X – Redefine Your Visual Identity with the Ultimate Illustration Portfolio Figma Template
Unleash the power of your creativity and showcase your portfolio like never before with Illustrator X, the pinnacle of Illustration Portfolio Figma Templates. Crafted with a keen eye for design and a deep understanding of the artistry that drives you, this template is your canvas to create a stunning online presence.
Illustrator X isn't just a template; it's a masterpiece tailored for artists and graphic designers who seek to elevate their online identity. With an elegant and versatile design, it's the Dark Mode Portfolio Figma Template that exudes sophistication and depth, providing the perfect backdrop to display your artwork in all its glory.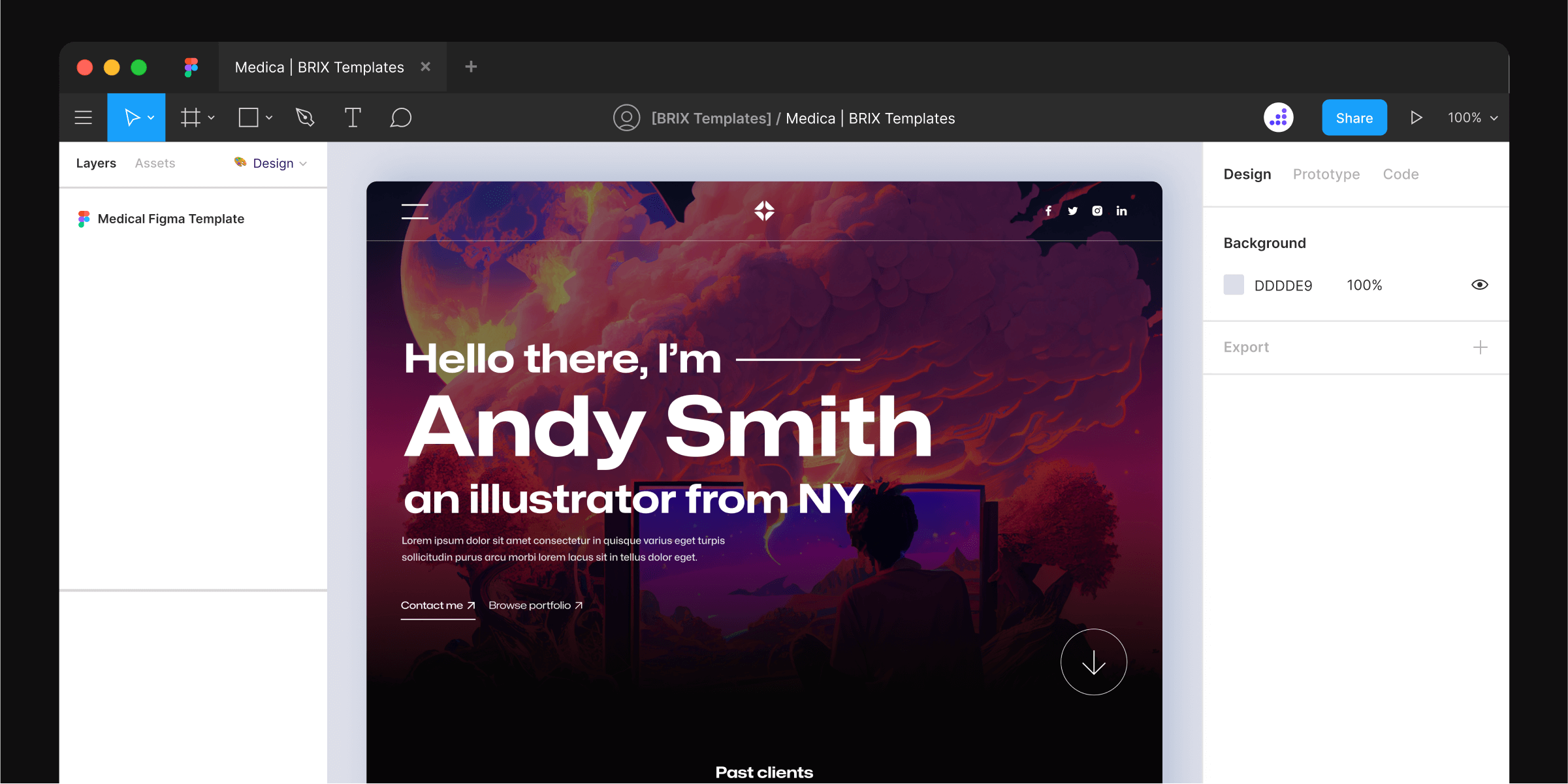 This Graphic Designer Figma Template offers a seamless platform for both established artists and emerging talents. Its user-friendly interface empowers you to personalize every detail, ensuring your unique style shines through, no matter your level of expertise.
Bid farewell to the ordinary and embrace the extraordinary. Illustrator X, the Illustration Portfolio Figma Template, streamlines the website design process, enabling you to focus on your passion – creating art. Elevate your online presence, captivate your audience, and transform visitors into admirers.
Illustrator X is where your artistic journey finds its digital home. It's the bridge between your talent and the world, waiting for you to paint your online masterpiece. Embrace the future of portfolio presentation – your artistic transformation begins here.