Introducing our latest creation, the Jobs Job Board Figma Template – the ultimate solution for Recruitment agencies looking to create a professional website. It features all the pages required to build a comprehensive job board, including Jobs, Companies, Pricing, Job Post, and much more.
The Job Board Figma Template is fully customizable, allowing you to tailor the design to match your brand and style. Its sleek and modern design will attract job seekers, while its user-friendly interface will make it easy for them to navigate through your website.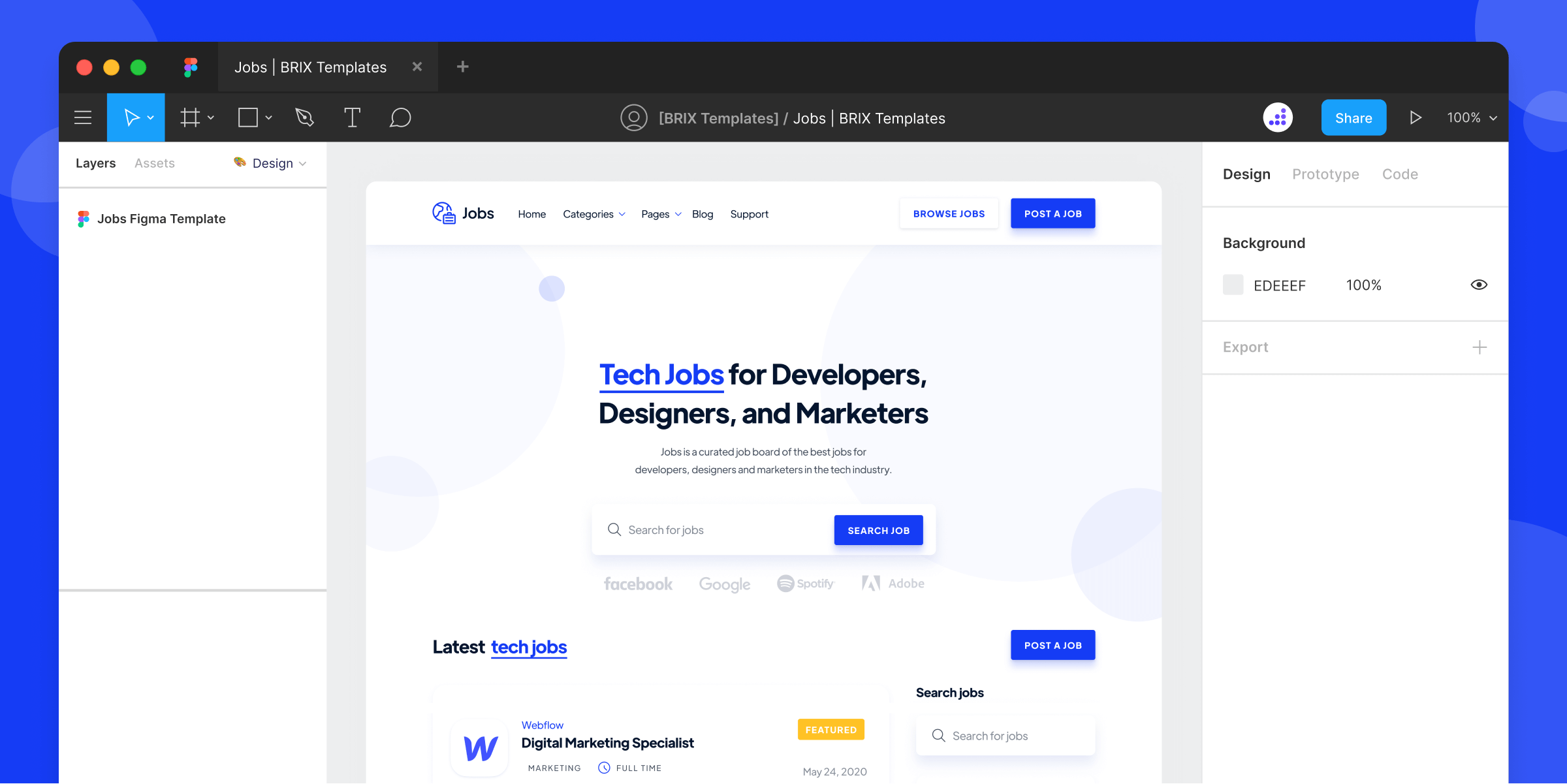 The Job Portal Figma Template is designed to cater to the needs of Recruitment agencies, making it an ideal choice for those looking to create a professional online presence. It includes all the essential features you need to create a comprehensive job board that will impress both employers and job seekers.
The Recruitment Figma Template is highly versatile, allowing you to showcase your services and expertise in the best possible light. Its intuitive design makes it easy for users to find what they need, whether they're searching for jobs or posting job listings.
In conclusion, the Jobs Job Board Figma Template is an essential tool for any Recruitment agency looking to create a visually stunning and user-friendly website. With its customizable design and essential features, it's the perfect solution to attract new clients and grow your business. Download the Recruitment Figma Template today and take the first step towards building a successful job board!