Introducing Phone X – Your Ultimate Dark Mode App Figma Template
Elevate your SaaS app or entertainment application to the next level with our cutting-edge Phone X Dark Mode App Figma Template. Crafted with precision for the modern digital landscape, this template is your key to creating a stunning, immersive user experience.
Phone X offers a sleek and captivating design, carefully tailored for Dark Mode enthusiasts. With its seamless integration into Figma, designing your website has never been more efficient. This Dark Mode Mobile App Figma Template grants you the power to create an elegant, night-friendly interface that not only looks striking but also enhances user engagement.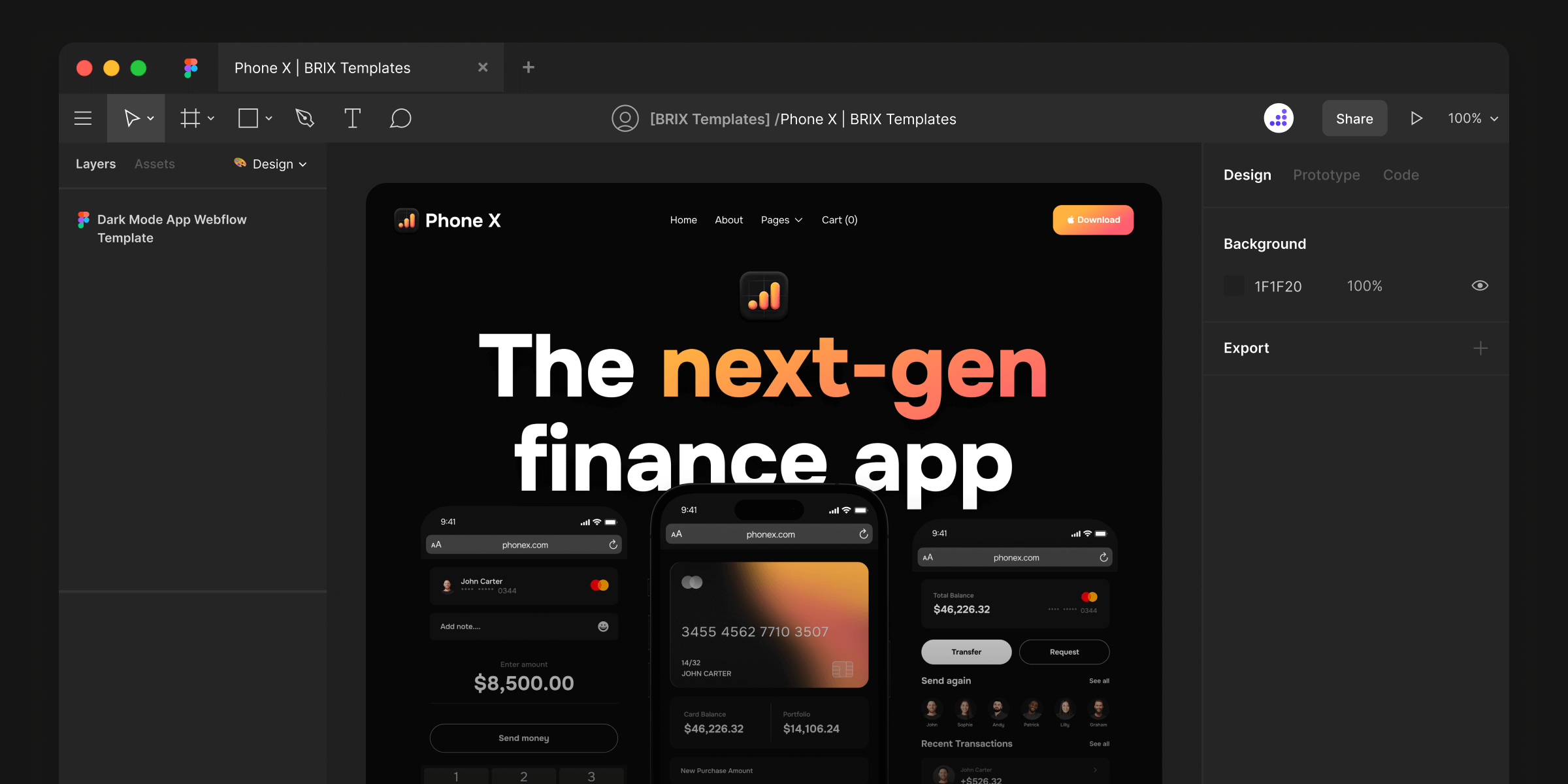 Unlock your creativity and harness the potential of Dark Mode's aesthetic appeal with Phone X. Whether you're in the SaaS industry aiming for a professional and sophisticated look, or an entertainment application striving for an immersive atmosphere, this Night Mode App Figma Template is your all-in-one solution.
Don't miss out on the opportunity to captivate your audience with a website that stands out in the dark. With Phone X, you'll set the bar high for user experience and design excellence. Embrace the future of digital design – get Phone X today and make your mark in the world of Dark Mode aesthetics.