We are thrilled to introduce you to our latest masterpiece, Healthful X. This exquisite Beauty Figma Template is the perfect solution for businesses in the health and wellness industry, specifically for those running a Wellbeing Store or selling Health Products. With Healthful X, you have everything you need to create a website that is both stunning and highly functional.
Our Beauty Figma Template offers a range of gorgeously designed layouts that cater to your every need. From Shop page to Product Single, our Wellness Figma Template has it all to make your website stand out from the rest.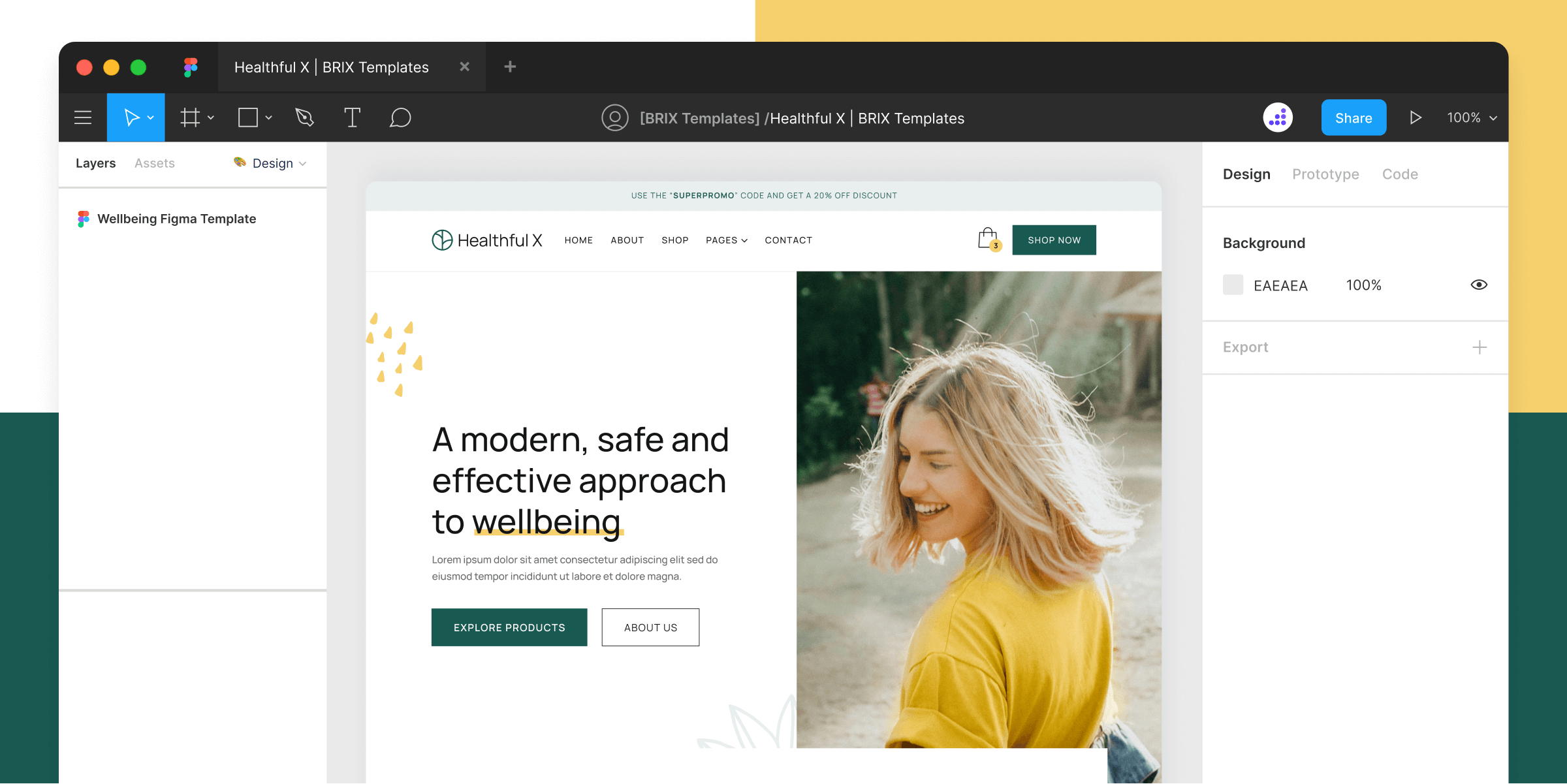 But that's not all, Healthful X is also a Health Products Store Figma Template, making it the perfect choice for any business selling health and wellness products. With its sleek and modern design, this template is guaranteed to turn heads and leave a lasting impression on your customers.
So don't wait. Whether you're starting a new business or refreshing your current website, Healthful X is the perfect choice. With its user-friendly interface and stunning design, this Beauty Figma Template will help your business thrive in the highly competitive world of health and wellness. Start designing today and watch your business flourish!