Introducing Farm, our latest Farm Figma Template designed specifically for Farms and Agriculture businesses that want to showcase their products and services in the best possible light. Created with simplicity and functionality in mind, Farm is the perfect tool to help you design a beautiful and effective website for your farm or agriculture business.
With our Agriculture Figma Template, you can easily create pages and sections that highlight your farm's unique features, including your products, contact, and reviews. You can also share your farm's story and educate your visitors on the importance of sustainable farming and the impact of agriculture on our environment.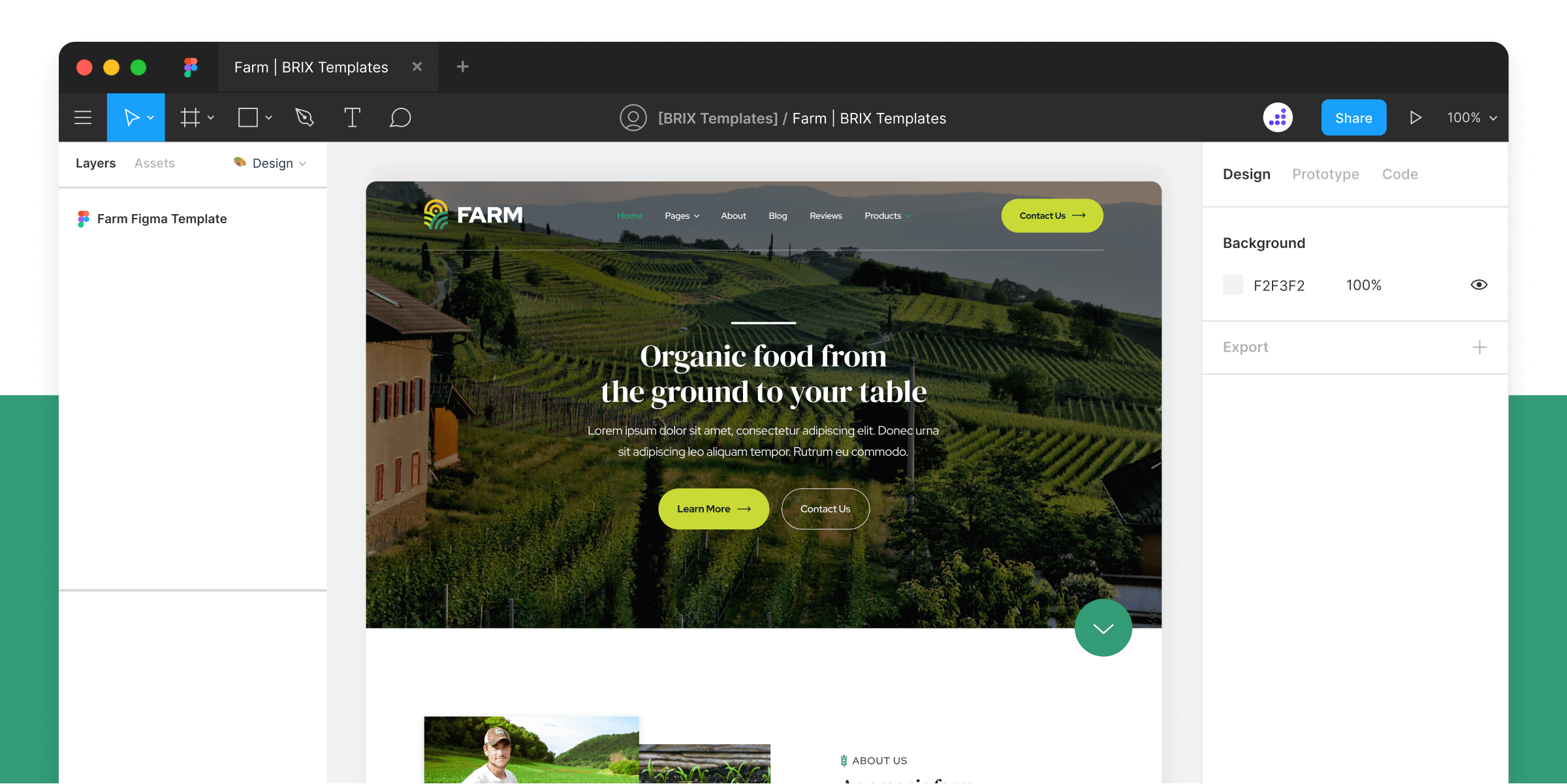 Our Food Figma Template is designed to help you showcase your products in the best possible way. With stunning imagery and customizable galleries, you can showcase your farm's produce and give your visitors a taste of what they can expect when they visit your farm.
At its core, Farm is all about celebrating the beauty of nature and the importance of sustainable farming. Our team of designers has put their heart and soul into creating a template that reflects the values of the farming community and helps you connect with your customers on a deeper level.
So why wait? Download Farm today and start creating an online presence for your farm or agriculture business that truly reflects the beauty and importance of sustainable farming practices. With Farm, you can showcase your farm's products and services in a way that will leave a lasting impression on your visitors.