Step into the world of fitness innovation with Fitnestic X, the ultimate Fitness Figma Template designed exclusively for fitness centers and personal trainers. This dynamic tool empowers you to sculpt the perfect online presence, combining the art of exercise with the precision of modern design.
In an era where the fitness industry is thriving, having a standout website is essential. Fitnestic X is the Gym Figma Template that makes crafting your fitness website a breeze. It offers a comprehensive toolkit of meticulously designed components, icons, and layouts, meticulously curated to capture the essence of fitness and personal training.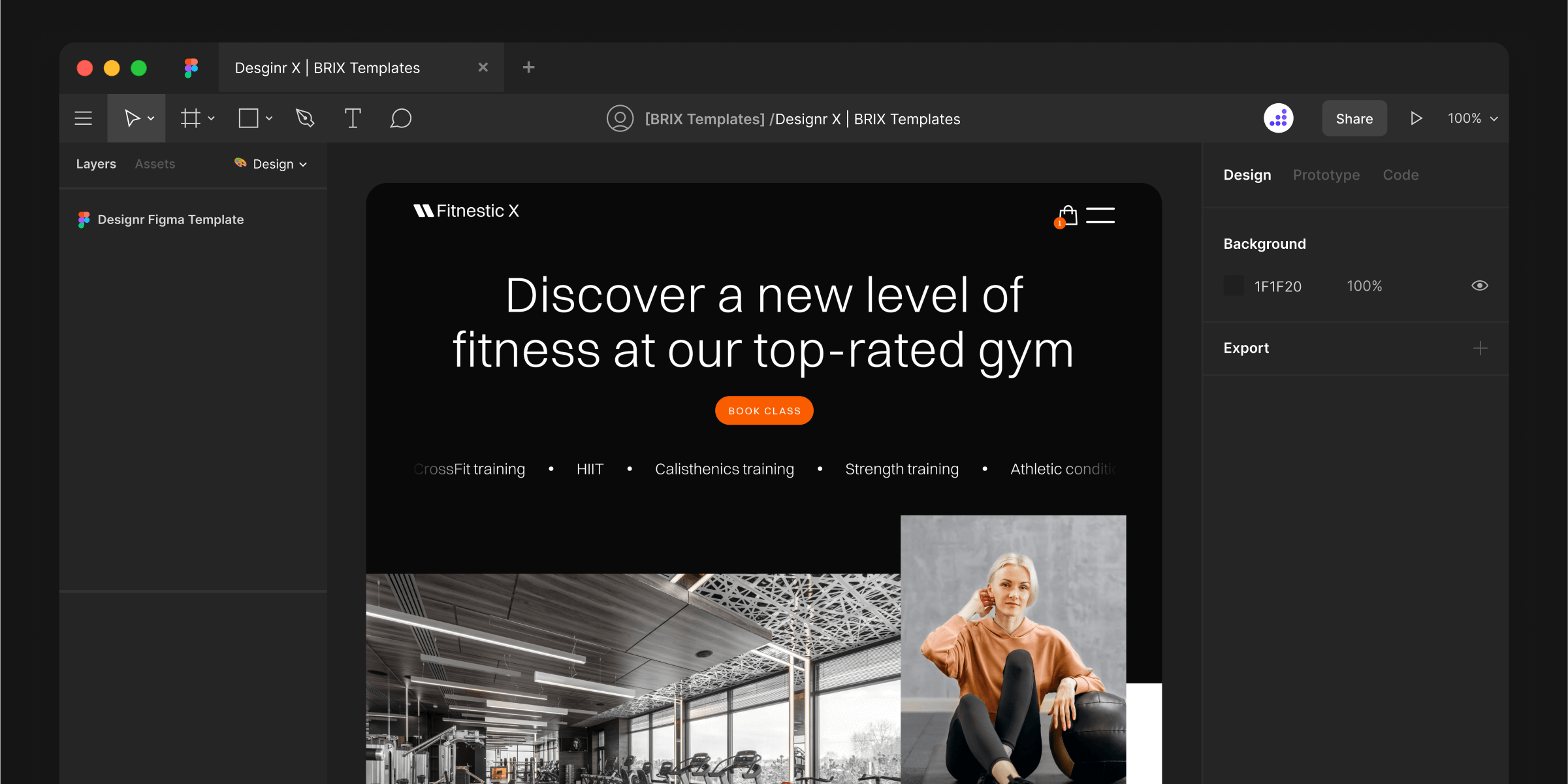 Our Fitness Coach Figma Template is designed for accessibility, ensuring that both newcomers and seasoned designers can effortlessly bring their fitness vision to life. Tailor your website to align with your brand identity, showcasing your unique training methodologies, services, and client success stories.
With Fitnestic X, your creativity knows no bounds. Whether you're running a fitness center, working as a personal trainer, or offering online coaching services, our Fitness Figma Template provides the perfect canvas for artistic expression.
Elevate your fitness business to new heights with Fitnestic X. Embrace the future of fitness website design and make a lasting impact in the industry. Unleash your creativity today and transform your fitness venture into a digital masterpiece with our unparalleled Figma template. Get ready to inspire, motivate, and engage your audience like never before.