Step into the future of freelance with Workplace X, the Freelance Marketplace Figma Template that redefines how marketplaces and freelancers connect and collaborate. Crafted with innovation and precision, Workplace X is the ultimate solution for those seeking to create a dynamic and efficient online platform.
Workplace X isn't just a template; it's a visionary tool that empowers your freelance marketplace to thrive. Whether you're an established platform or a budding freelancer looking to launch your own, our Freelance Directory Figma Template provides the versatility and functionality needed to succeed in the digital landscape.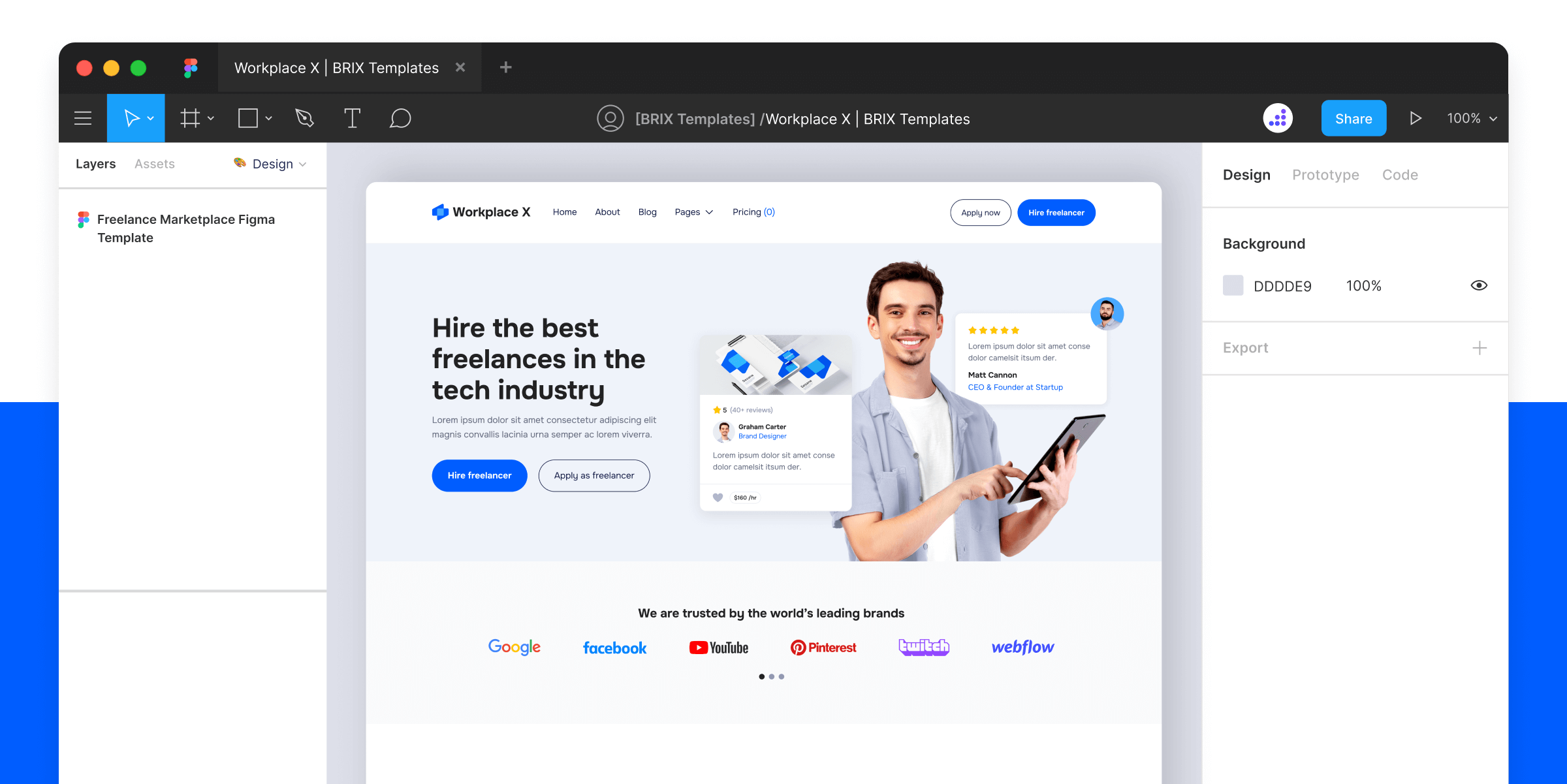 With Workplace X, you can create a user-friendly, visually captivating website that connects freelancers with clients seamlessly. This Service Directory Figma Template is equipped with powerful features such as advanced search, real-time messaging, and secure payment processing, ensuring that your platform stands out in the competitive marketplace arena.
Elevate your brand, streamline operations, and empower freelancers to showcase their skills with Workplace X. Whether you're facilitating collaborations in design, development, writing, or any other field, this Freelance Marketplace Figma Template is your passport to a thriving digital ecosystem. Transform your vision into reality with Workplace X and lead the freelance revolution.