Introducing Corpkit X – Your Ultimate Consulting Firm Figma Template
Elevate your consultancy and financial advice business to unprecedented heights with Corpkit X, the pinnacle of Corporate Figma Templates. Designed to cater specifically to the unique needs of consulting firms, this Figma masterpiece seamlessly blends sophistication and functionality.
Corpkit X redefines the art of digital presence for business consultants. Crafted with precision, this Corporate Figma Template boasts a sleek and professional design that instantly conveys trust and expertise to your clients. With meticulously curated layouts and elements, it transforms your website creation process into a breeze, allowing you to focus on what you do best – providing top-notch consultancy and financial guidance.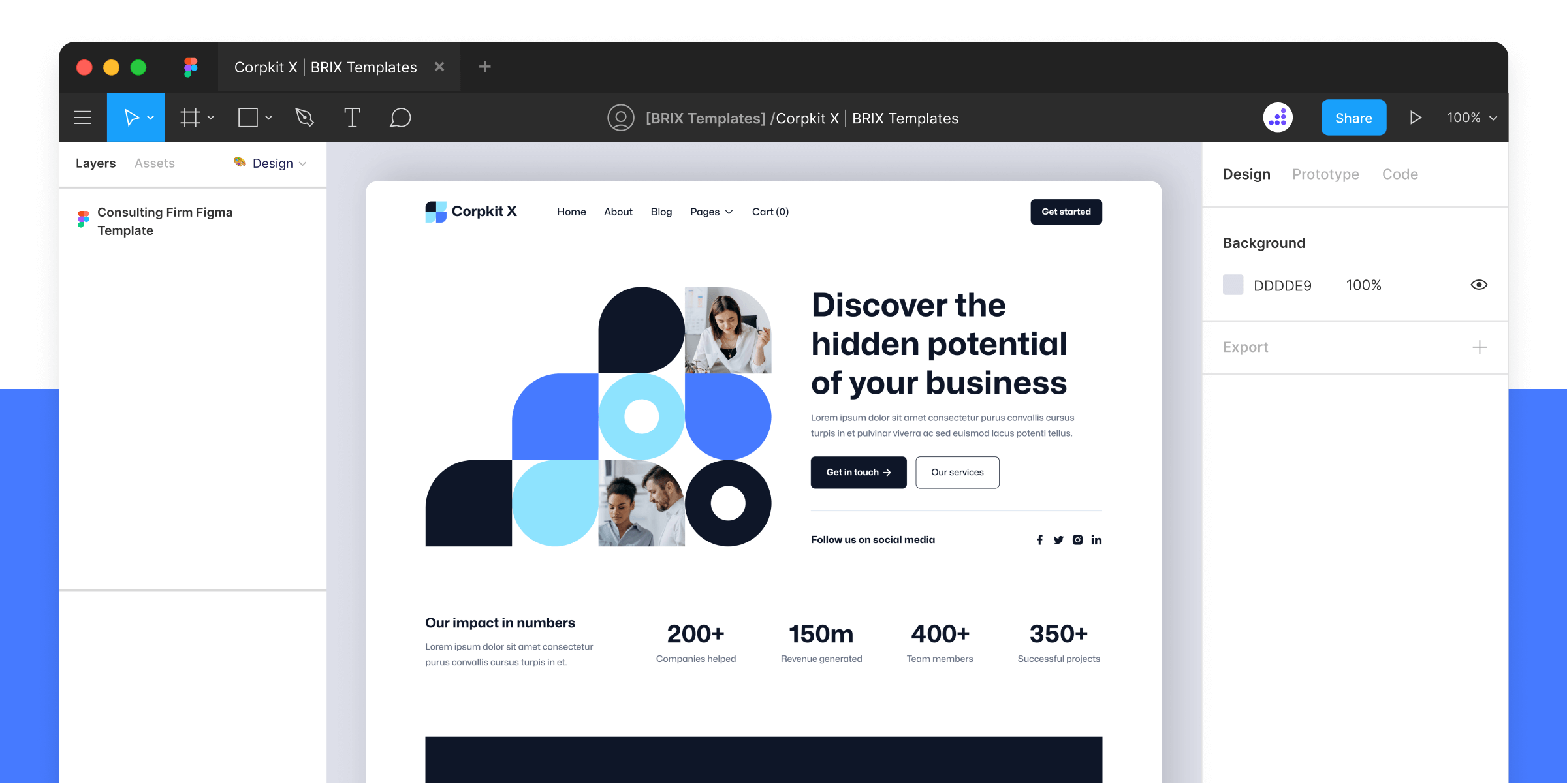 Whether you're a seasoned consultancy firm or a budding business consultant, Corpkit X offers a range of customizable features that adapt to your brand identity. Its user-friendly interface empowers you to effortlessly craft an engaging online platform that speaks volumes about your services.
Say goodbye to the hassle of starting from scratch. Corpkit X, the Consulting Firm Figma Template, empowers you to launch your website swiftly, giving you a competitive edge in the consultancy and financial advice domain. Elevate your online presence, build trust, and win more clients with Corpkit X – where professional meets perfection. Your consultancy's digital transformation starts here.