Commerce X is the latest addition to our suite of Figma templates, designed specifically for Ecommerce shops and online retailers. This Multi Layout Ecommerce Figma Template is the ultimate tool for businesses that want to design a website that is visually stunning, easy to navigate, and optimized for conversions.
With Commerce X, you get access to a comprehensive set of design elements and templates that make creating an Ecommerce website a breeze. Whether you are a small business looking to get started with online sales or a large corporation with an established online presence, Commerce X has everything you need to build a website that stands out from the competition.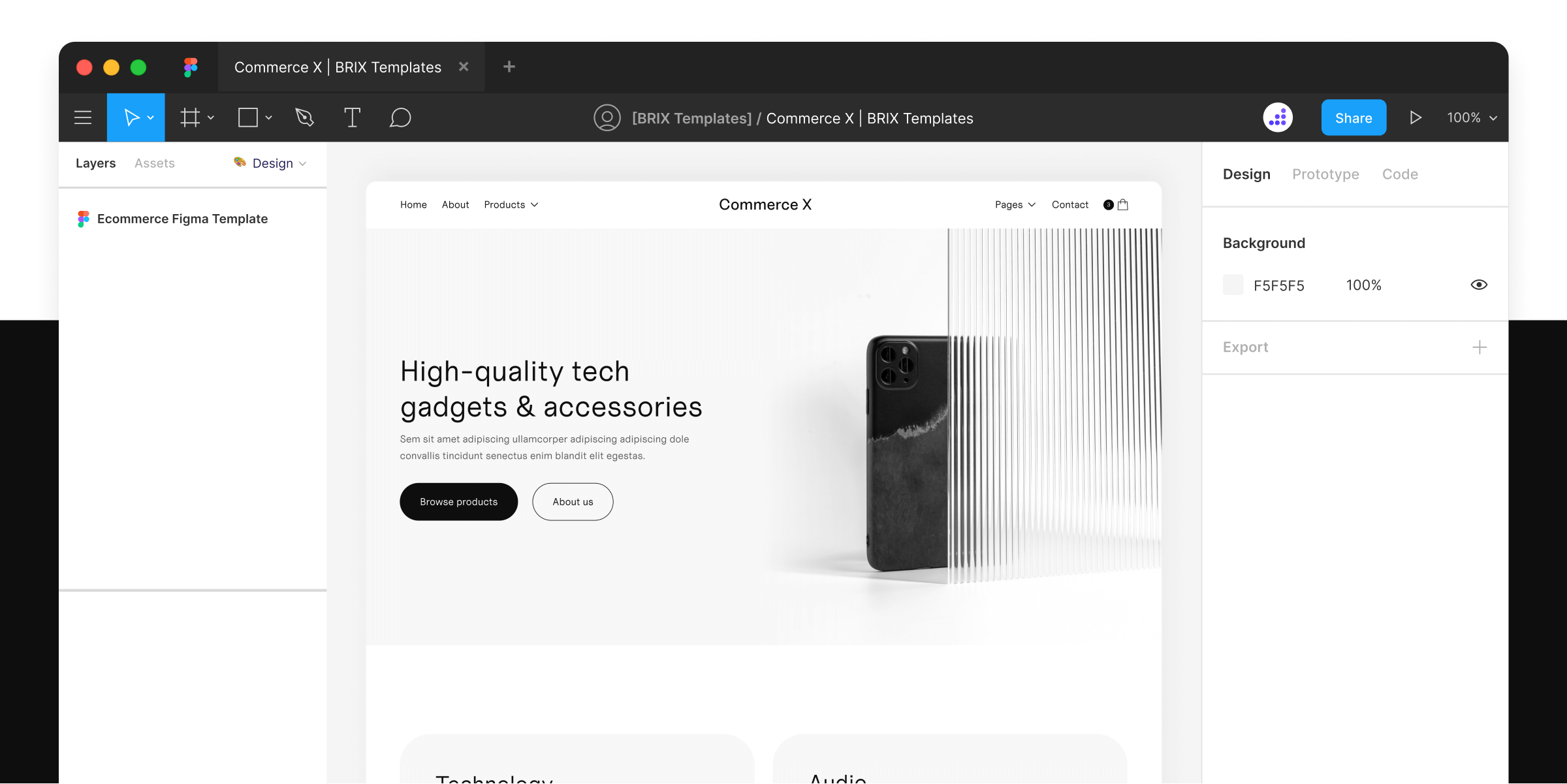 What sets Commerce X apart from other Ecommerce Shop Figma Templates is its versatility. You can choose from multiple layouts, color schemes, and design elements to create a website that perfectly matches your brand identity. And because Commerce X is a Figma template, you can easily customize every aspect of the design to fit your specific needs.
In summary, if you are an Ecommerce shop or online retailer looking to design a website that delivers results, Commerce X is the Online Ecommerce Figma Template you need. With its flexible design options, comprehensive set of templates, and ease of use, Commerce X is the perfect tool to take your online business to the next level.