Introducing Resort, the latest Hotel Figma Template that's sure to transport your guests to a world of luxury and comfort. Designed for Hotels and Resort Centers, Resort is the perfect solution for businesses looking to create an inviting online presence that showcases their facilities and amenities.
Our Resort Center Figma Template is packed with customizable pages and sections that cater to your guests' needs, including Rooms, Services, Locations, Restaurant, and Contact. With Resort, you can easily highlight your resort's unique features, showcase your menus and packages, and give your guests a glimpse into the experiences that await them.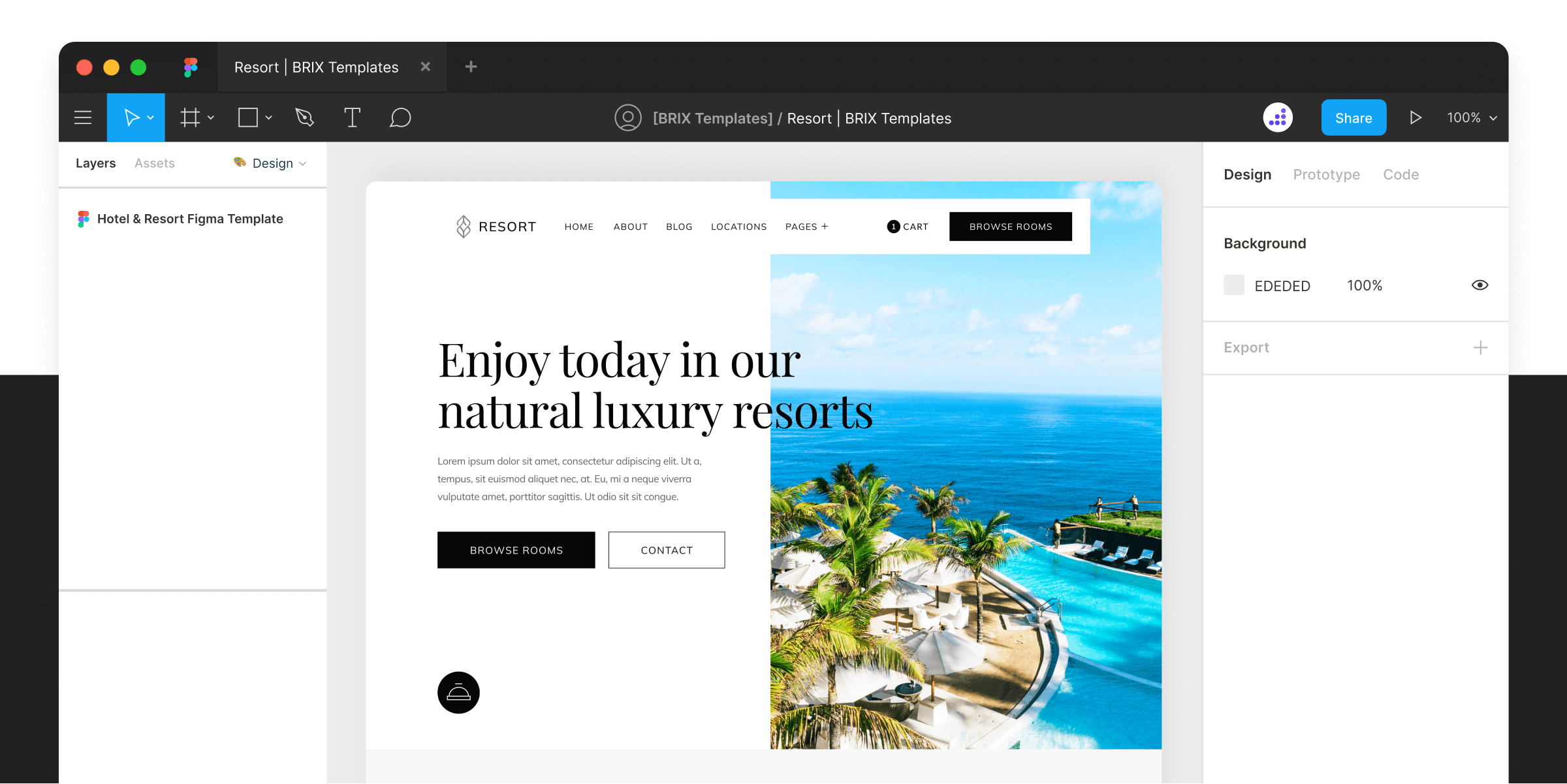 As a Tourism Figma Template, Resort is designed to be both beautiful and functional. From its stunning imagery and typography to its user-friendly interface, every element of Resort has been carefully crafted to provide the best possible experience for your guests.
At its core, Resort is all about creating a welcoming and memorable experience for your guests. Our team of designers has put their heart and soul into every aspect of the template, ensuring that your guests feel at home from the moment they arrive on your website.
So why wait? Download Resort today and take the first step towards creating an unforgettable online presence for your hotel or resort. With Resort, you can create a website that truly represents the beauty and sophistication of your business.