Looking for a powerful tool to enhance your crypto or finance website? Meet Coin X, our latest Crypto App Figma Template that is designed to take your online presence to the next level. With a range of stunning components that can be customized to your needs, Coin X is the perfect solution for anyone looking to showcase the latest in blockchain technology.
As a Blockchain Figma Template, Coin X is packed with features that can help you build an engaging website that truly stands out. Coin X has everything you need to create a website that will inspire confidence in your clients.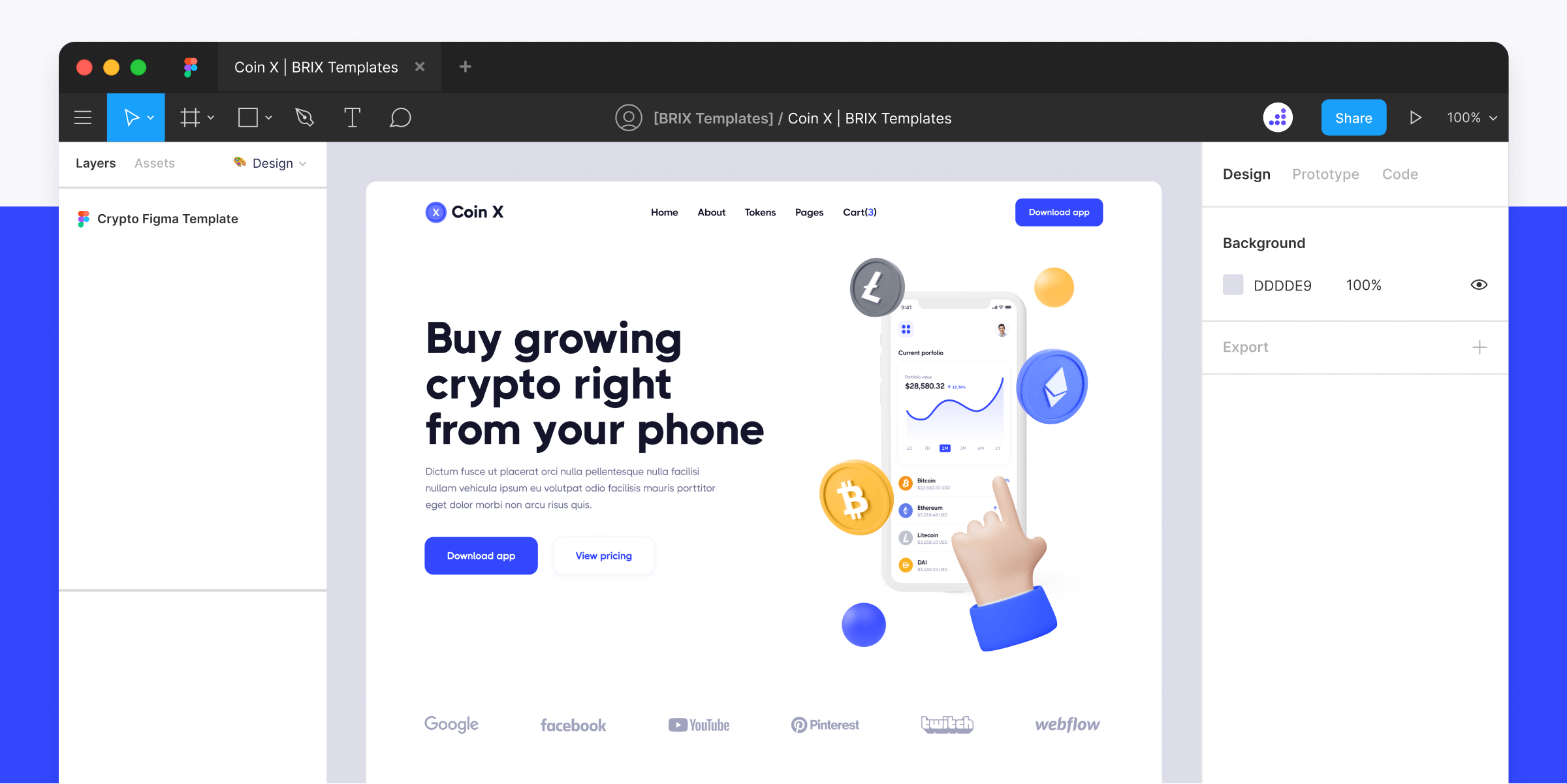 Designed with a modern fintech aesthetic, Coin X is the perfect choice for anyone looking to create a website that is both functional and visually stunning. With its intuitive interface and easy-to-use tools, Coin X makes designing a website a breeze, even if you don't have a background in web design.
So, if you are looking for a Crypto App Figma Template or a Modern Fintech Figma Template, look no further than Coin X. Get started today and experience the power of true innovation in the world of cryptocurrency.