Introducing Market, the newest addition to our Figma template collection. This Marketplace Figma Template is perfect for those looking to create a design marketplace or build a platform for marketing. With its sleek and modern design, it's sure to attract customers and elevate your business.
The Design Marketplace Figma Template features customizable pages for your products, contact, and more. The Marketing Figma Template includes pages for advertising, campaigns, and analytics, making it easy to track your progress and optimize your strategies.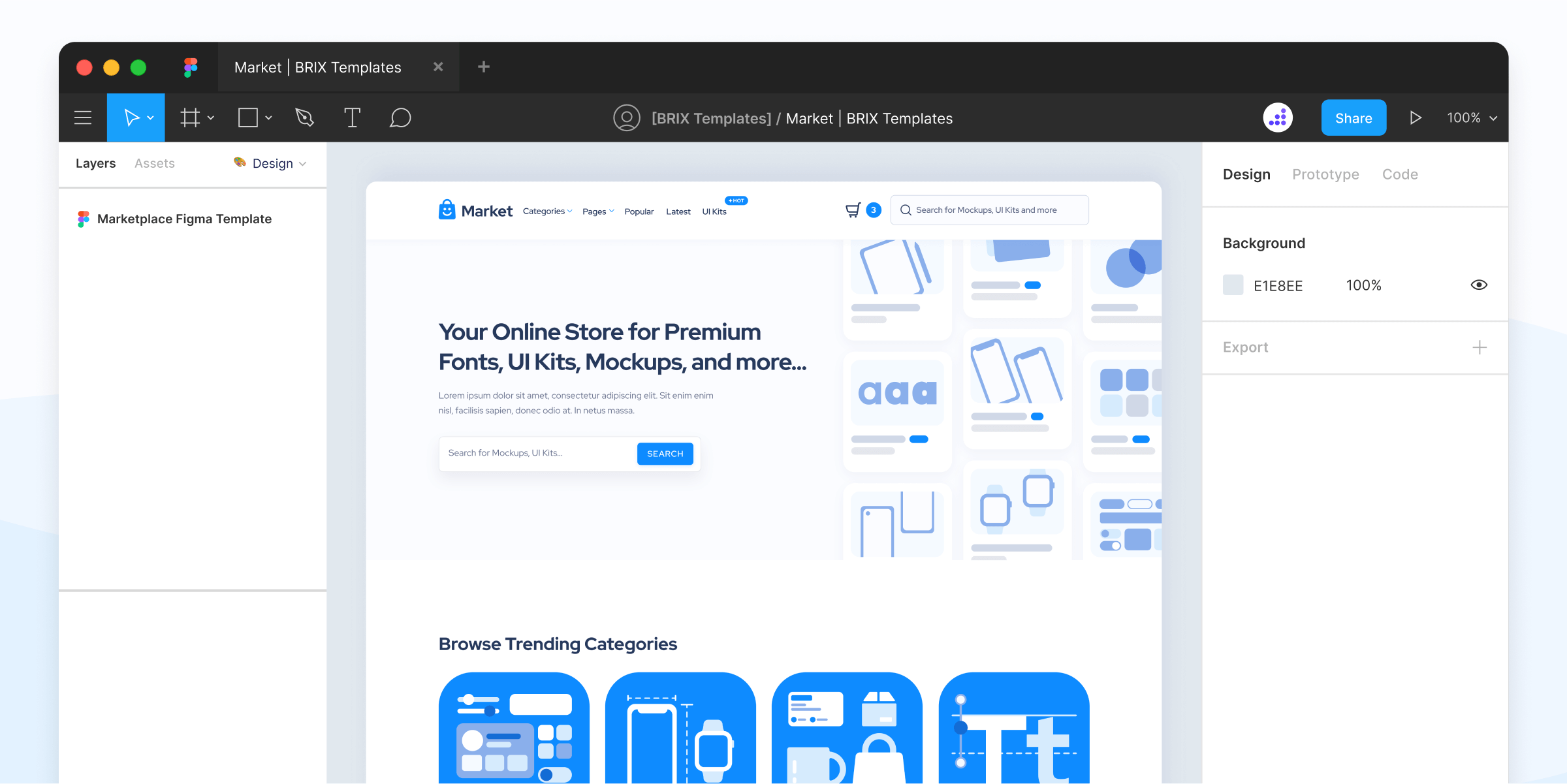 We understand the importance of having a user-friendly and visually appealing website, especially when it comes to marketplaces. That's why we've carefully crafted this Figma Template to help you create a stunning and functional website for your business. Whether you're a startup or an established company, this Marketplace Figma Template can be customized to fit your unique brand and style.
With our Marketplace Figma Template, you can easily showcase your products, attract potential customers, and increase your sales. Don't settle for a mediocre website – choose Market and take your business to the next level. Try our Design Marketplace Figma Template and experience the difference for yourself.