Introducing Banca, the newest addition to our collection of Figma templates, designed exclusively for banks, finance companies, and fintech startups. With its sleek and modern design, this Bank Figma Template is perfect for creating a professional and trustworthy online presence for your financial institution.
Banca is a Finance Figma Template that offers a range of features that are tailored to meet the needs of modern banking and finance companies. The template includes a variety of pre-built components, including pages for home, about us, services, blog, and contact. Each of these components is fully customizable, allowing you to tailor the template to suit your specific needs.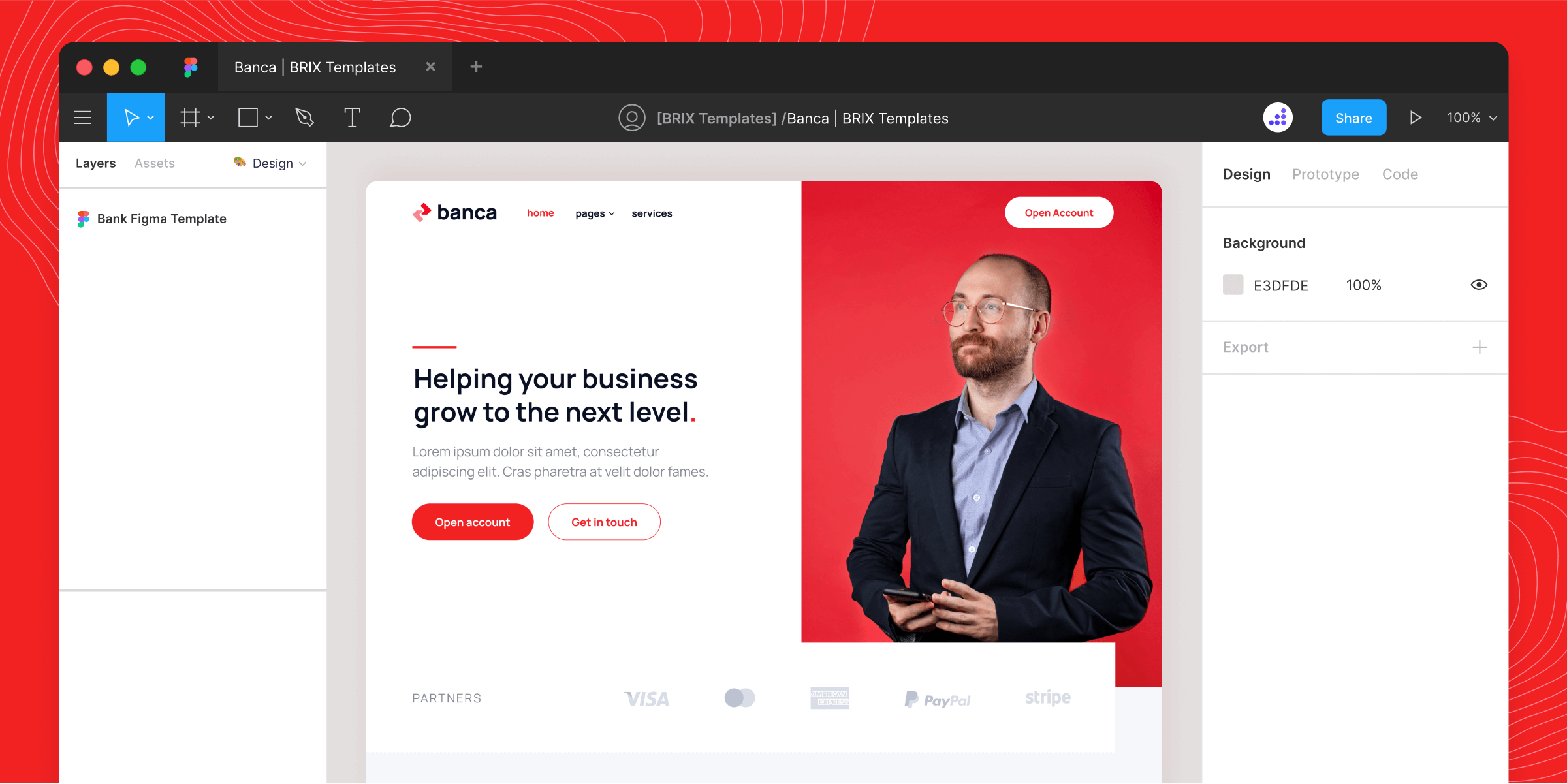 The Fintech Startups Figma Template also features a responsive design, ensuring that your website looks great on any device. With Banca, you can create a website that is accessible and user-friendly, regardless of whether your clients are accessing it from their desktop, tablet, or smartphone.
Moreover, the Banca Bank Figma Template includes a range of features designed to enhance the user experience, such as clean and intuitive navigation, clear calls to action, and easy-to-use forms. These features help to create a seamless user experience, making it easy for your clients to find the information they need and take action.
In summary, Banca is an exceptional Bank Figma Template that offers an impressive range of features that are tailored to the needs of banks, finance companies, and fintech startups. Try it today and create a website that sets your financial institution apart from the rest!