Introducing the cutting-edge Ecommerce Shop Figma Template that is revolutionizing the clothing ecommerce industry – Apparel X. Designed for both online stores and D2C Ecommerce Stores, this Clothing Ecommerce Figma Template offers a unique and innovative structure that will take your business to the next level.
With its exceptional design, Apparel X is the perfect tool to build a stunning website for your clothing ecommerce business. The template is packed with innovative features that are designed to engage and delight your customers. From sleek product displays to intuitive navigation, Apparel X makes it easy to create an online store that stands out from the competition.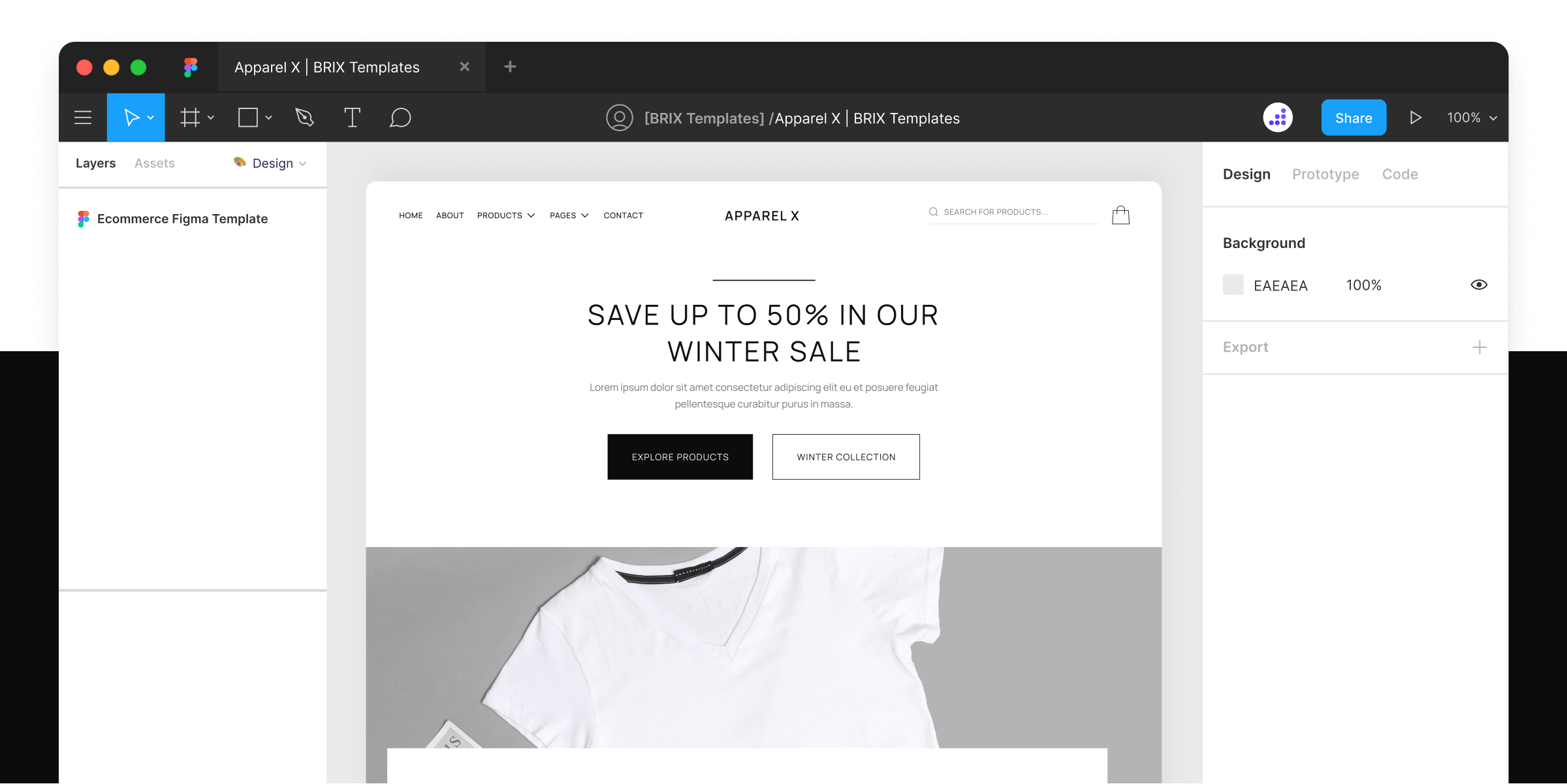 This Ecommerce Shop Figma Template is ideal for any clothing ecommerce business, regardless of its size or niche. Whether you're selling designer clothing or streetwear, Apparel X has everything you need to create a website that reflects your brand's unique identity.
With Apparel X, you have access to a comprehensive and user-friendly interface that allows you to customize your website to your liking. This Clothing Ecommerce Figma Template is the perfect choice for businesses looking to establish a powerful online presence and drive sales.
Get your hands on Apparel X today and witness how this D2C Ecommerce Store Figma Template can transform your clothing ecommerce business.