Promoplus X is the latest addition to our collection of Modern SaaS Startup Figma Templates. It is a cutting-edge Enterprise SaaS Figma Template that is specifically designed to cater to the needs of businesses in the SaaS and Tech industries. The template is fully customizable and can be tailored to suit the unique requirements of any SaaS company, regardless of its size or niche.
Promoplus X features a sleek and modern design that is sure to impress your target audience. The template is easy to use and comes with a range of features that make it an ideal choice for both Corporate SaaS Figma Template and small startups looking to make an impact in the industry.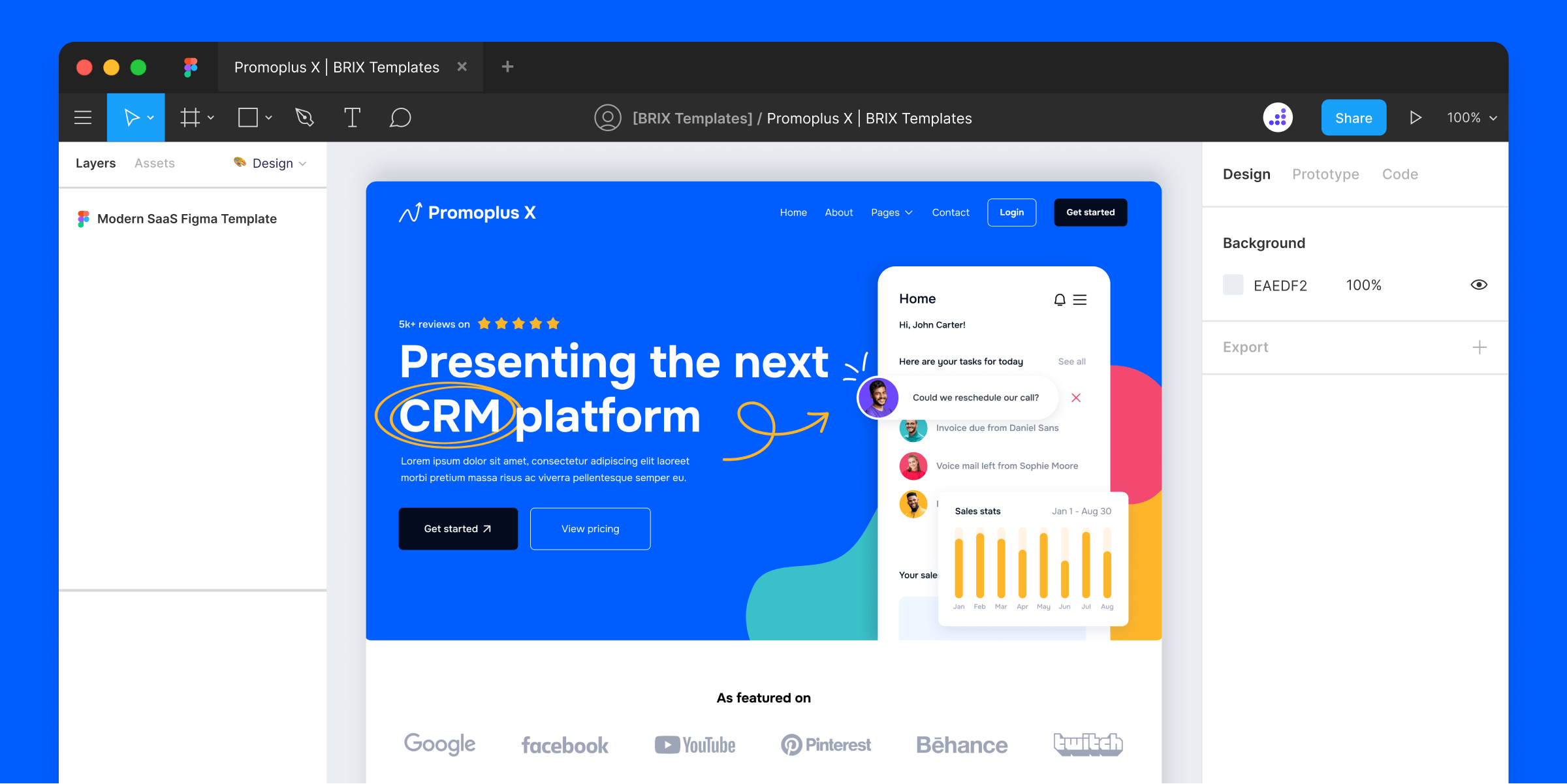 With Promoplus X, you can easily create a stunning website that not only looks great but also delivers results. Whether you are looking to showcase your product, generate leads, or increase conversions, this Figma Template has got you covered.
So if you are looking for a Modern SaaS Startup Figma Template that can help take your business to the next level, look no further than Promoplus X. It is the perfect choice for any SaaS company looking to stand out in a crowded market and make a name for themselves in the industry.