Attention bloggers and membership blog owners! If you're looking for a professional, eye-catching website design, look no further than Writeology X, the latest Premium Blog Figma Template from our team.
Our Memberships Blog Figma Template is perfect for businesses looking to take their blog to the next level with a sleek, modern design. With Writeology X, you'll have access to a variety of features, including customizable layouts, beautiful typography, and stunning visuals that are sure to impress your readers.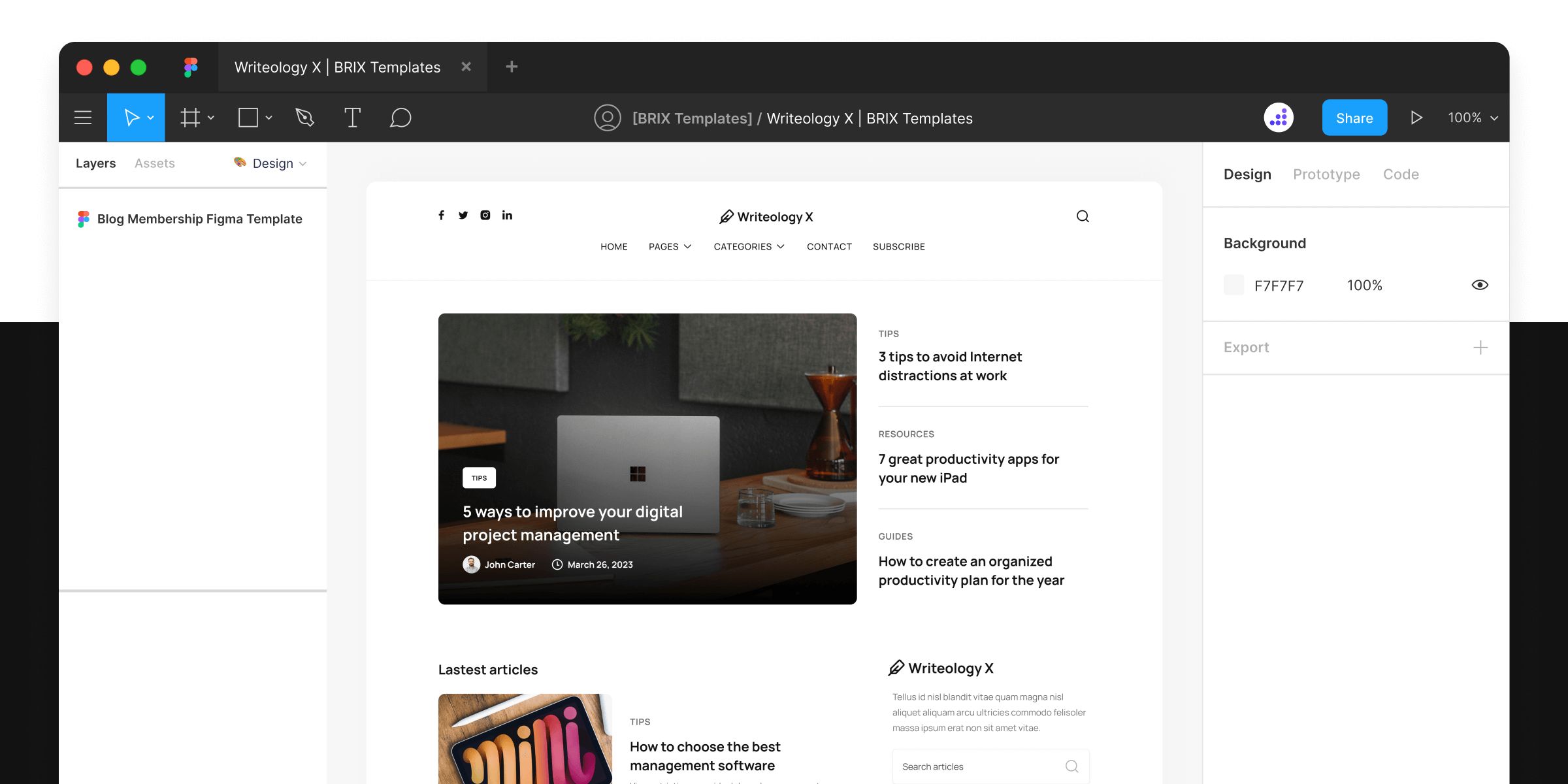 This Blog Figma Template is designed to help you showcase your content in the best possible way. Whether you're publishing articles, videos, or podcasts, Writeology X provides a beautiful, easy-to-use platform that will make your content shine. And with our customizable widgets, you can easily add social media icons, email signup forms, and more to your site.
Our Premium Blog Figma Template is easy to use, with a clean, user-friendly interface that even beginners can navigate. And with our expert support team on hand to help you with any questions or issues, you can rest assured that your site is in good hands.
So if you're ready to take your blog to the next level, get started with Writeology X today!