Elevate your web design agency or studio to new heights with Webstudio X, the ultimate Web Design Agency Figma Template that empowers designers and studios to craft stunning websites with ease and precision.
Webstudio X isn't just a template; it's your design powerhouse. Whether you're a solo designer looking to showcase your portfolio or a thriving studio seeking to impress clients, our Web Design Studio Figma Template offers the creative flexibility and professional polish you need.
With Webstudio X, you can create a website that not only captures the essence of your design prowess but also resonates with your target audience. This versatile Web Designer Portfolio Figma Template is thoughtfully equipped with a plethora of features – from sleek portfolio layouts to interactive design showcases – ensuring your website stands out in the competitive design landscape.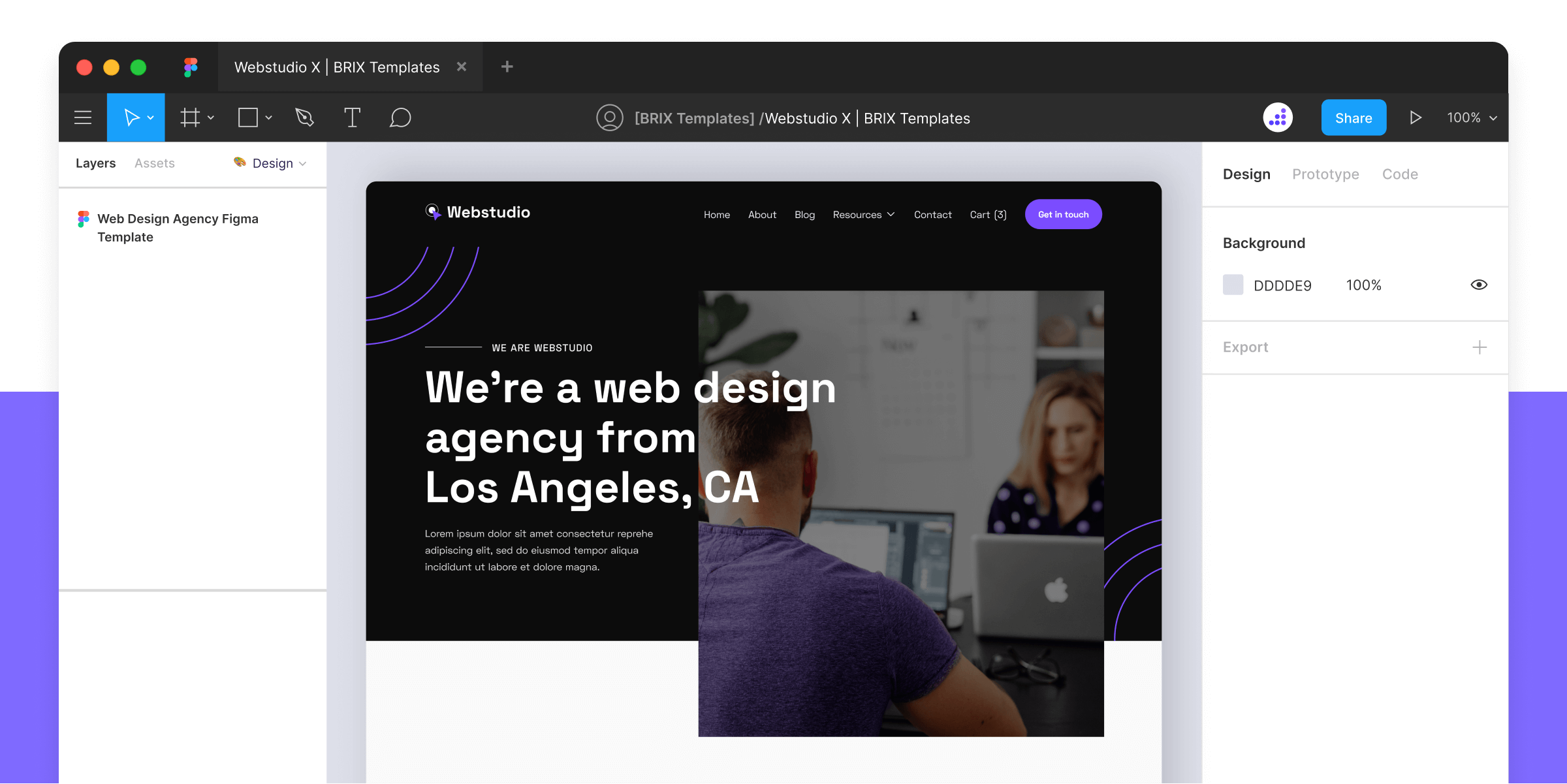 Craft your online identity with Webstudio X, where your creativity and professionalism converge seamlessly. Whether you specialize in web design, graphic design, or UI/UX, this Figma template is your canvas to display your talents, attract clients, and leave a lasting impression.
Revolutionize your online presence with Webstudio X, the Web Design Agency Figma Template that brings your design vision to life. It's time to showcase your expertise and make a bold statement in the world of design. Get started with Webstudio X today.