Introducing Venture X, the latest Investment Firm Figma Template that is perfect for businesses in the investment industry. Whether you are a Venture Capital Firm, Private Equity Investment firm, or any other type of Investment Firm, Venture X has got you covered.
This Figma Template is designed to help you create a professional and sleek website that showcases your expertise and services. With its modern and clean design, Venture X will help you stand out from the crowd and establish your brand as a leader in the investment industry.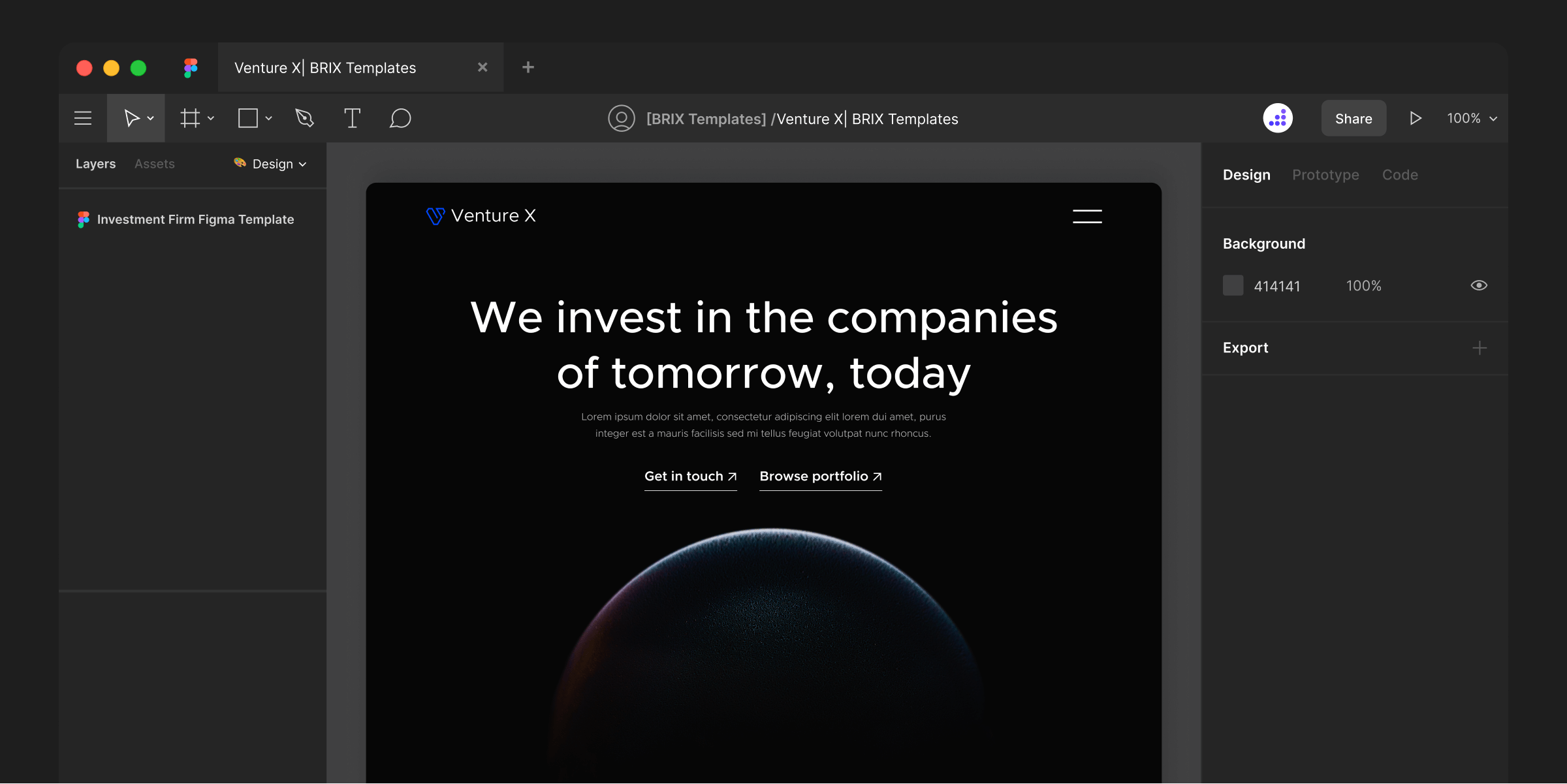 What sets Venture X apart from other Investment Firm Figma Templates is its flexibility and customization options. It comes with a wide range of components and elements that you can mix and match to create your unique design.
Moreover, Venture X is user-friendly and easy to use, even if you are not a design expert. Its intuitive interface makes it easy to navigate and customize, allowing you to focus on what matters most – your content.
In conclusion, if you are looking for a Venture Capital Firm Figma Template, Private Equity Investment Figma Template, or any other type of Investment Firm Figma Template, Venture X is the perfect choice for you. Its modern design, customization options, and user-friendly interface make it a must-have for any business in the investment industry.