Techpool X is the latest addition to our collection of premium SaaS Figma templates, specifically designed to cater to the needs of software and SaaS companies. Our expert team of designers and developers have put in countless hours to create a cutting-edge solution that combines functionality with modern design aesthetics.
As a SaaS Figma template, Techpool X is the perfect tool for software and SaaS companies to design a website that not only looks stunning but also delivers a seamless user experience. Our Software App Figma Template is fully customizable, which means that you can modify it to suit your specific needs, without having to start from scratch.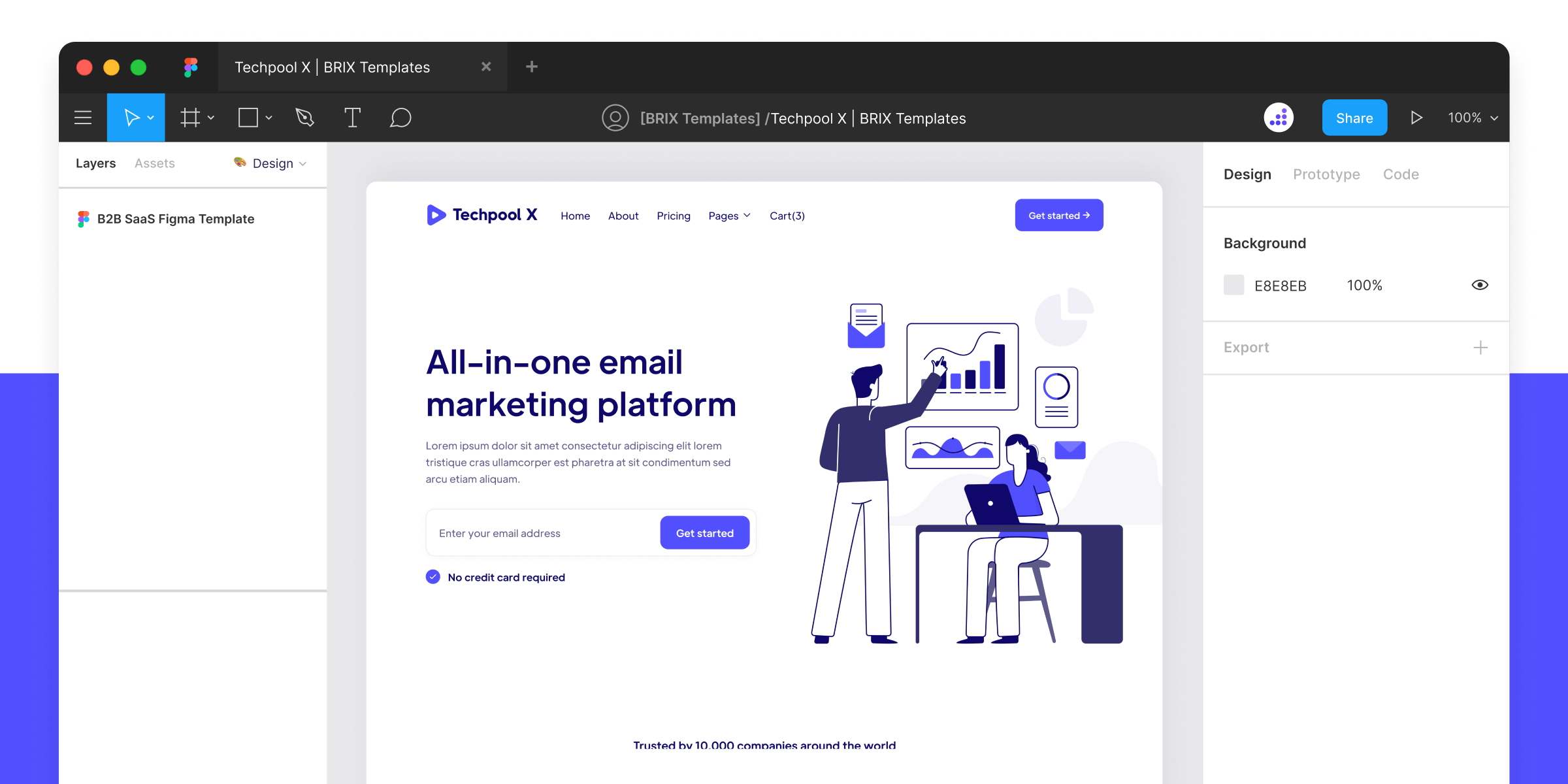 The Modern SaaS App Figma Template is optimized for mobile and desktop devices, ensuring that your website looks great and functions flawlessly across all platforms. Whether you are looking to showcase your software products or SaaS offerings, Techpool X has got you covered.
With Techpool X, you can take advantage of our pre-built design elements, including buttons, forms, and icons, to create a website that is both visually appealing and functional. Additionally, our SaaS Figma Template is incredibly easy to use, even for those without any design experience.
In conclusion, Techpool X is the ultimate solution for software and SaaS companies looking to design a modern and functional website. Get your hands on our Software App Figma Template today and take the first step towards creating a website that will help your business stand out from the crowd.