Elevate your tech venture to new heights with Tech3D X, the ultimate Tech Figma Template designed to power software and technology businesses on their digital journey.
Tech3D X isn't just a template; it's a digital masterpiece engineered to propel your brand forward. Crafted with precision and innovation, this Tech Startup Figma Template is the definitive solution for companies looking to make a bold statement in the digital realm.
With Tech3D X, you have the tools to create a website that captures the essence of your technology-driven vision. Whether you're a pioneering startup or a seasoned tech giant, this App Figma Template is your gateway to a sleek, modern, and user-friendly online presence.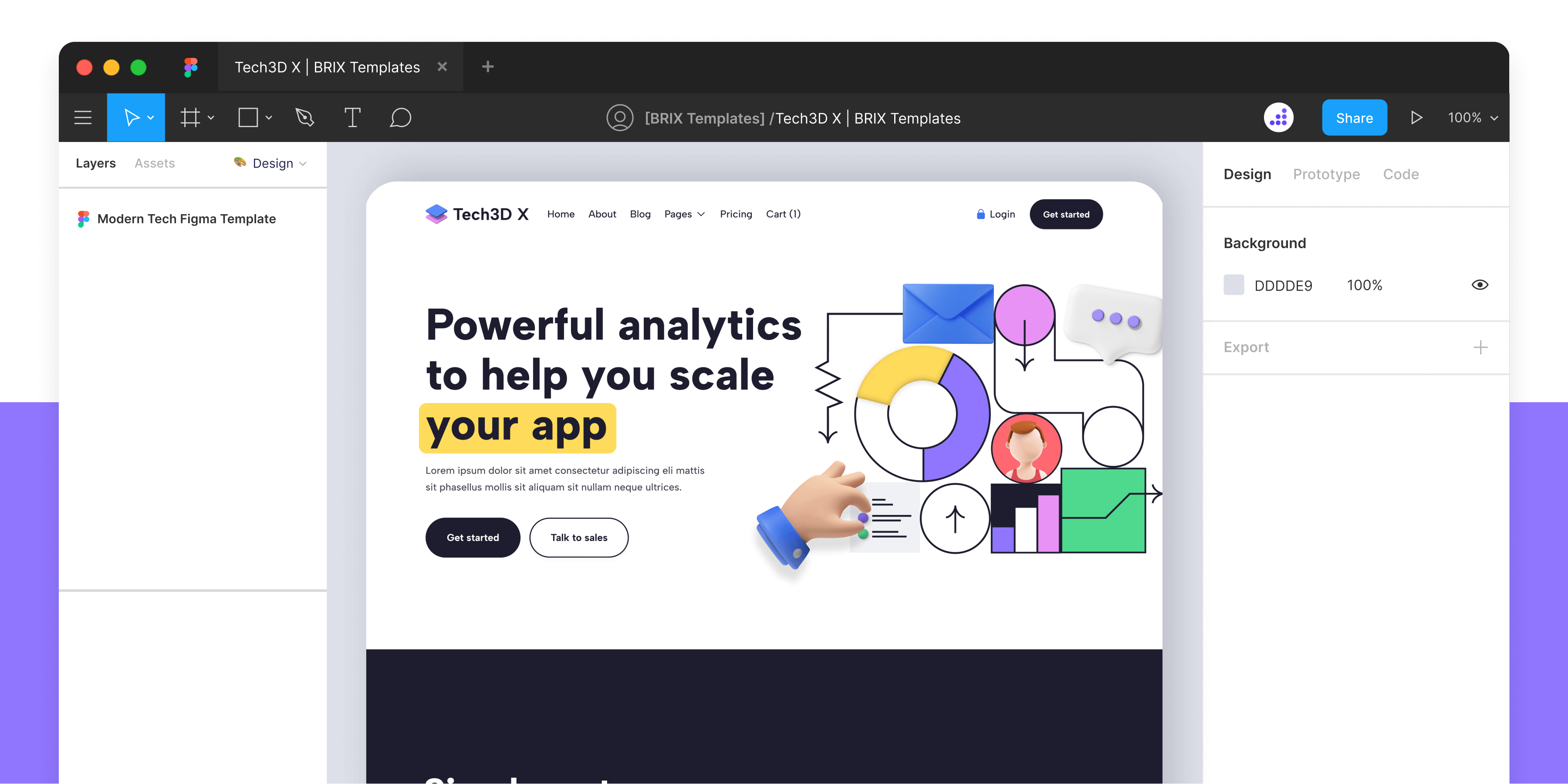 This template boasts a host of features designed to engage your audience and showcase your products or services effectively. From dynamic app demos to interactive product showcases, Tech3D X empowers you to tell your tech story with flair.
Stay at the forefront of innovation and design with Tech3D X, the Tech Figma Template that unlocks your digital potential. Make your mark in the tech world with a website that's as cutting-edge as your products. Your journey to digital success begins here.