Introducing Suite X – Your Gateway to Luxurious Online Hospitality
Elevate your resort or hotel's online presence with Suite X, the ultimate Hotel Figma Template that redefines the art of digital hospitality. Crafted with precision and elegance, this Resort Figma Template empowers you to create a website that resonates with the luxurious experience you offer.
Suite X is not just a template; it's a Booking Hotel Figma Template designed to streamline your reservation process. Its user-friendly interface ensures that potential guests can easily explore your offerings, check availability, and book their dream stay effortlessly.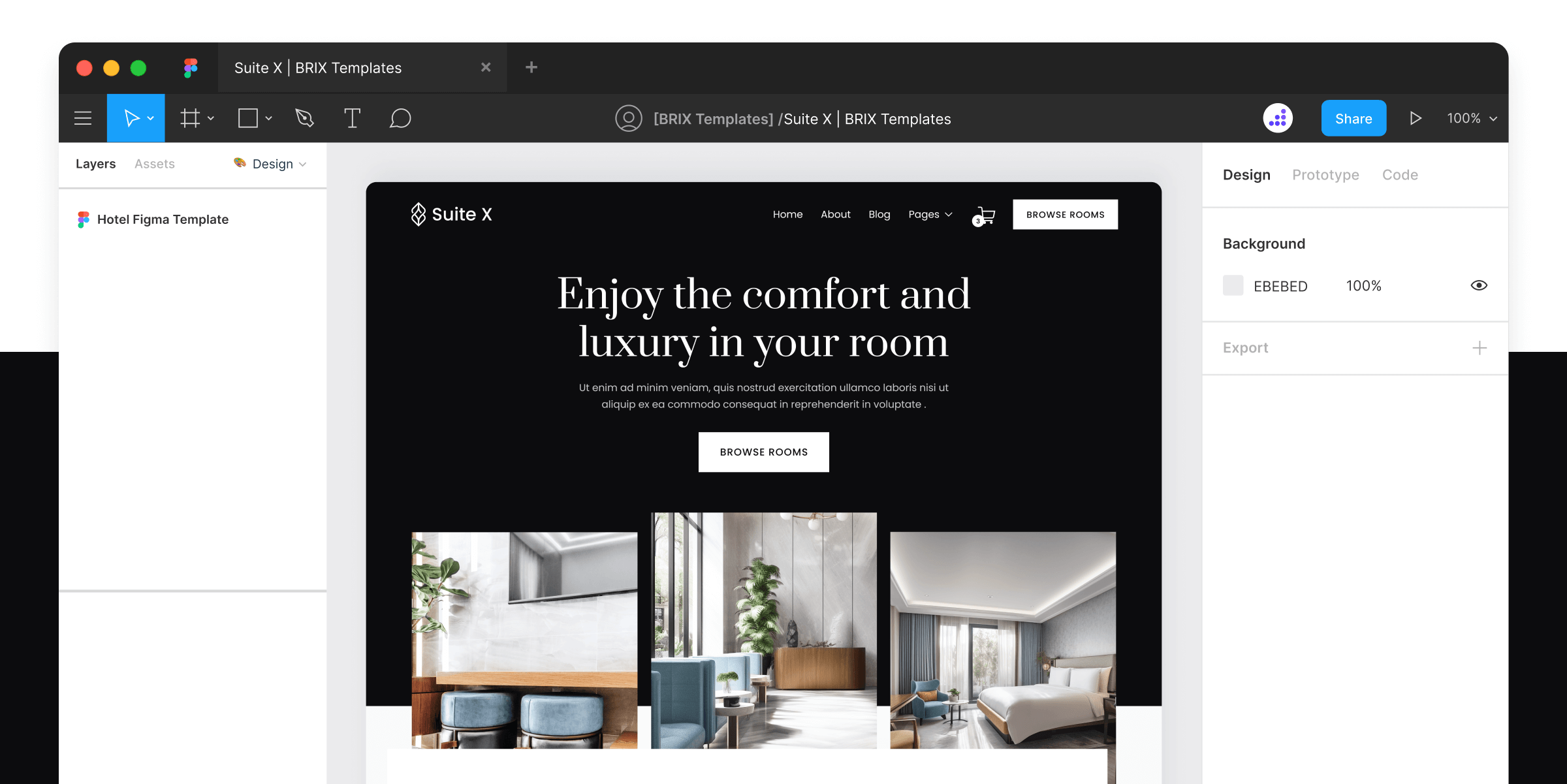 With Suite X, you have the power to showcase your property's unique features, from lavish rooms to breathtaking amenities. Its intuitive design and multiple layout options enable you to tailor your website to match your brand identity seamlessly.
Don't settle for a generic online presence when you can have Suite X as your digital concierge. Whether you're a boutique hotel or a sprawling resort, this template will captivate your audience and drive bookings.
Revamp your resort or hotel's website with Suite X and provide your guests with a glimpse of the opulence that awaits. Get started today, and let your digital footprint reflect the exceptional hospitality you offer. Suite X ensures that your online presence matches the grandeur of your establishment, setting the stage for unforgettable guest experiences.