Unlock the Future of Education with Classroom X – The Ultimate University Figma Template!
In the realm of academia and schooling, a powerful online presence is paramount. Introducing Classroom X, the University Figma Template that's redefining the way educational institutions connect with their students and stakeholders. It's not just a template; it's a revolution in web design for academic and school websites.
Classroom X, the School Figma Template, empowers educational institutions of all sizes to create websites that reflect their unique vision and mission. Whether you're a renowned university or a budding college, this template is your canvas to paint an inspiring digital landscape.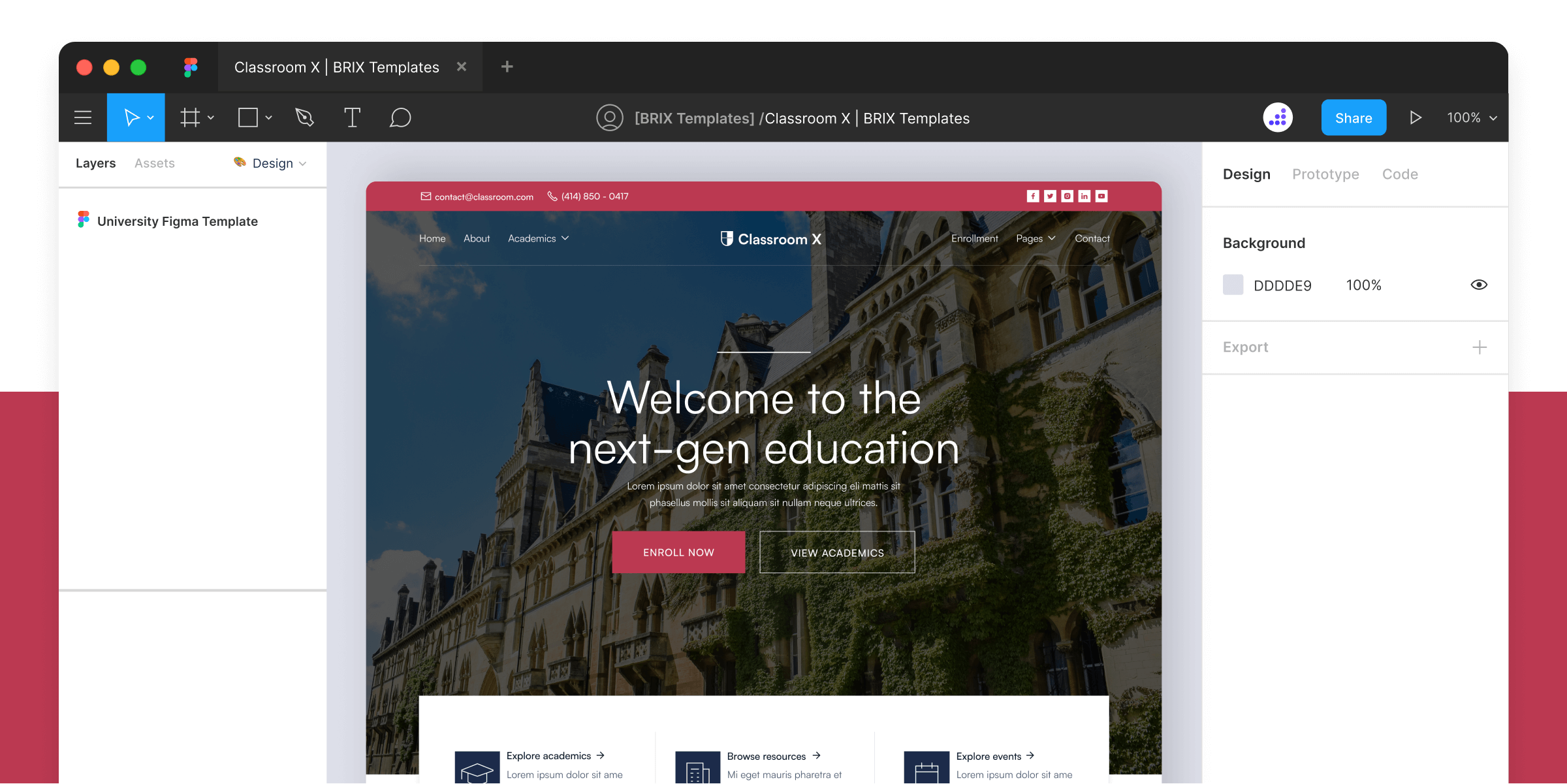 Craft visually stunning, user-friendly websites that seamlessly guide prospective students and faculty through your offerings. Classroom X ensures your academic institution stands out with its thoughtfully designed elements and layouts.
This College Figma Template merges aesthetics and functionality seamlessly, delivering an unparalleled user experience. From showcasing your academic programs to highlighting campus life, Classroom X caters to your every need.
Don't settle for ordinary; embrace the extraordinary with Classroom X – The University Figma Template that's rewriting the rules of online education. Elevate your institution's digital identity and pave the way for a brighter academic future. Your journey to an inspiring online presence begins here, where innovation meets education.