It is with great pleasure that I introduce you to our latest creation – Studio X. This Creative Figma Template has been carefully designed for those in the design industry, specifically for those who operate a Design Agency or Design Studio. With Studio X, you have the perfect tool to create a website that is both visually captivating and highly functional.
Our Creative Figma Template offers a range of beautifully crafted designs that will cater to your every need. From Packages to portfolios, our Design Agency Figma Template has everything you require to create a website that stands out from the crowd.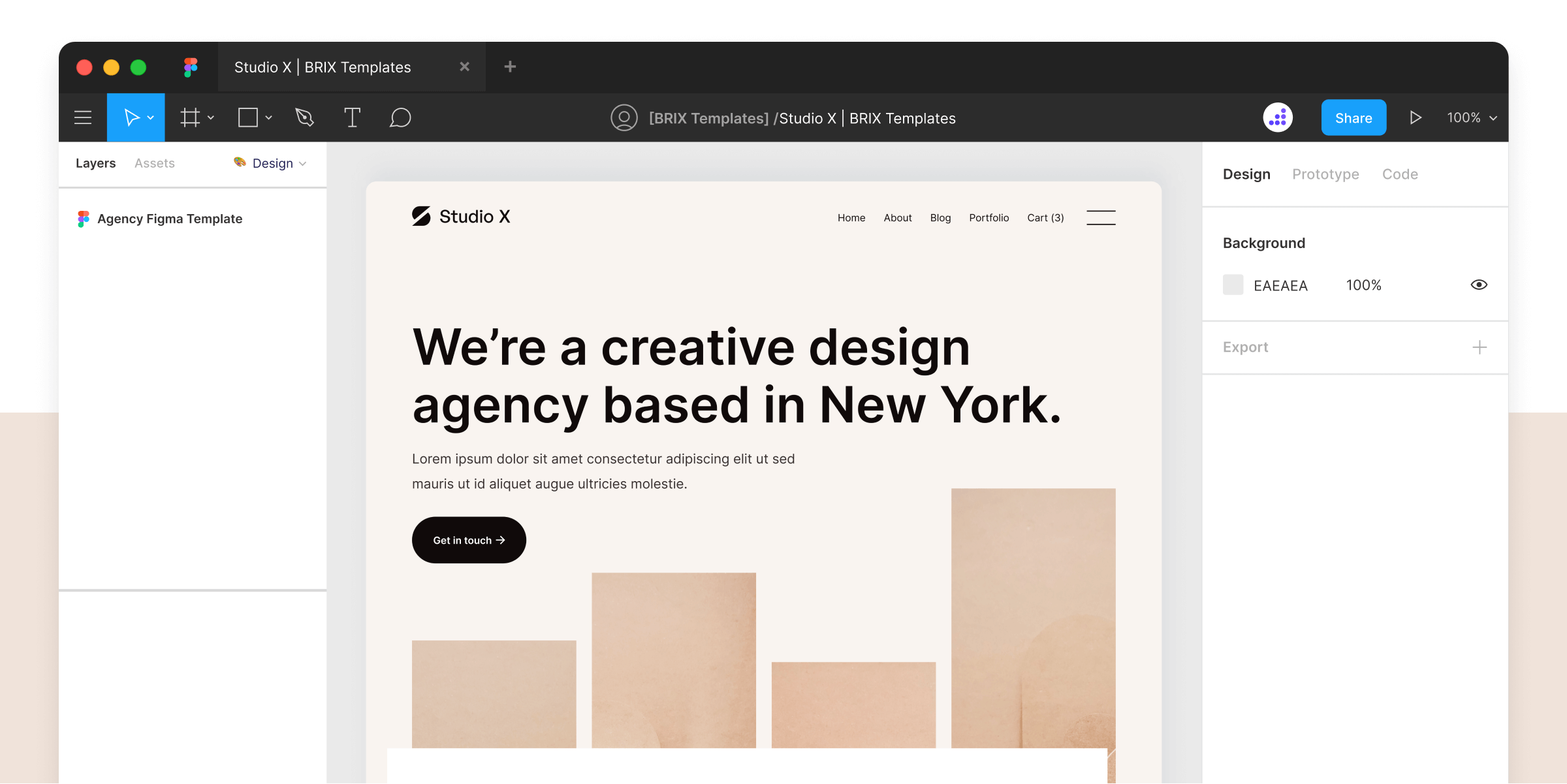 But that's not all – Studio X is also a Design Studio Figma Template, making it the ideal choice for any design business. With its modern and sleek design, this template is guaranteed to impress your clients and potential customers alike.
So why wait? Whether you're just starting out in the industry or looking to refresh your current website, Studio X is the perfect choice. With its user-friendly interface and stunning design, this Creative Figma Template will help your business thrive in the competitive world of design. Start designing today and see the results for yourself!