Streaming X is the latest addition to our collection of Figma templates, specially designed to cater to the needs of the Membership Streaming and On-demand Video Platform industry. As a top-rated Streaming Platform Figma Template, Streaming X provides an unrivaled user experience that is second to none.
Our team of expert designers worked tirelessly to ensure that this On-demand Video Platform Figma Template is tailor-made to meet the specific needs of your business. Whether you are looking to design a website for your streaming service, or you are launching a new On-demand Video Platform, Streaming X is the perfect tool to get you started.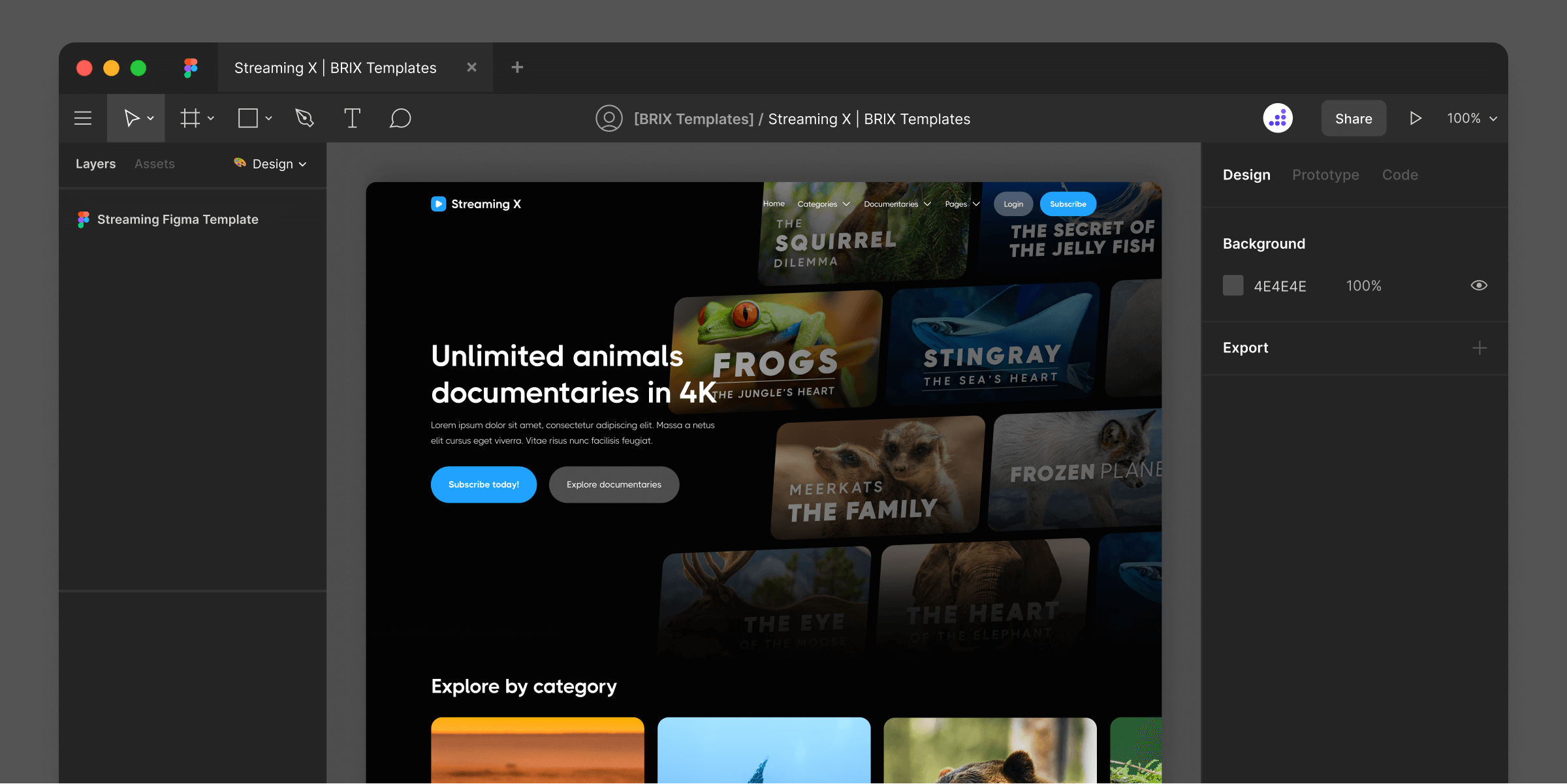 With the Membership Streaming Figma Template, you get a comprehensive and user-friendly design system that is easy to customize. Whether you need to make minor adjustments or significant changes, you can do so with ease. Streaming X comes equipped with a variety of pre-built components and templates that make the design process a breeze.
In conclusion, Streaming X is the perfect tool for anyone looking to design a professional and functional website for their Membership Streaming or On-demand Video Platform. So why wait? Get your copy of Streaming X today and experience the magic of this amazing Figma Template!