Embark on a sustainable journey of design excellence with Startply X, the cutting-edge Green Startup Figma Template tailored for startups and emerging businesses committed to a greener future. This versatile tool empowers you to craft a captivating online presence that aligns seamlessly with your eco-conscious mission.
In today's world, where environmental responsibility is a top priority, having a website that mirrors your green values is paramount. Startply X is the Modern Startup Figma Template that simplifies the process of building a website that exudes eco-friendliness and sophistication. It features a comprehensive array of meticulously designed components, icons, and layouts, all thoughtfully curated to capture the essence of a sustainable startup.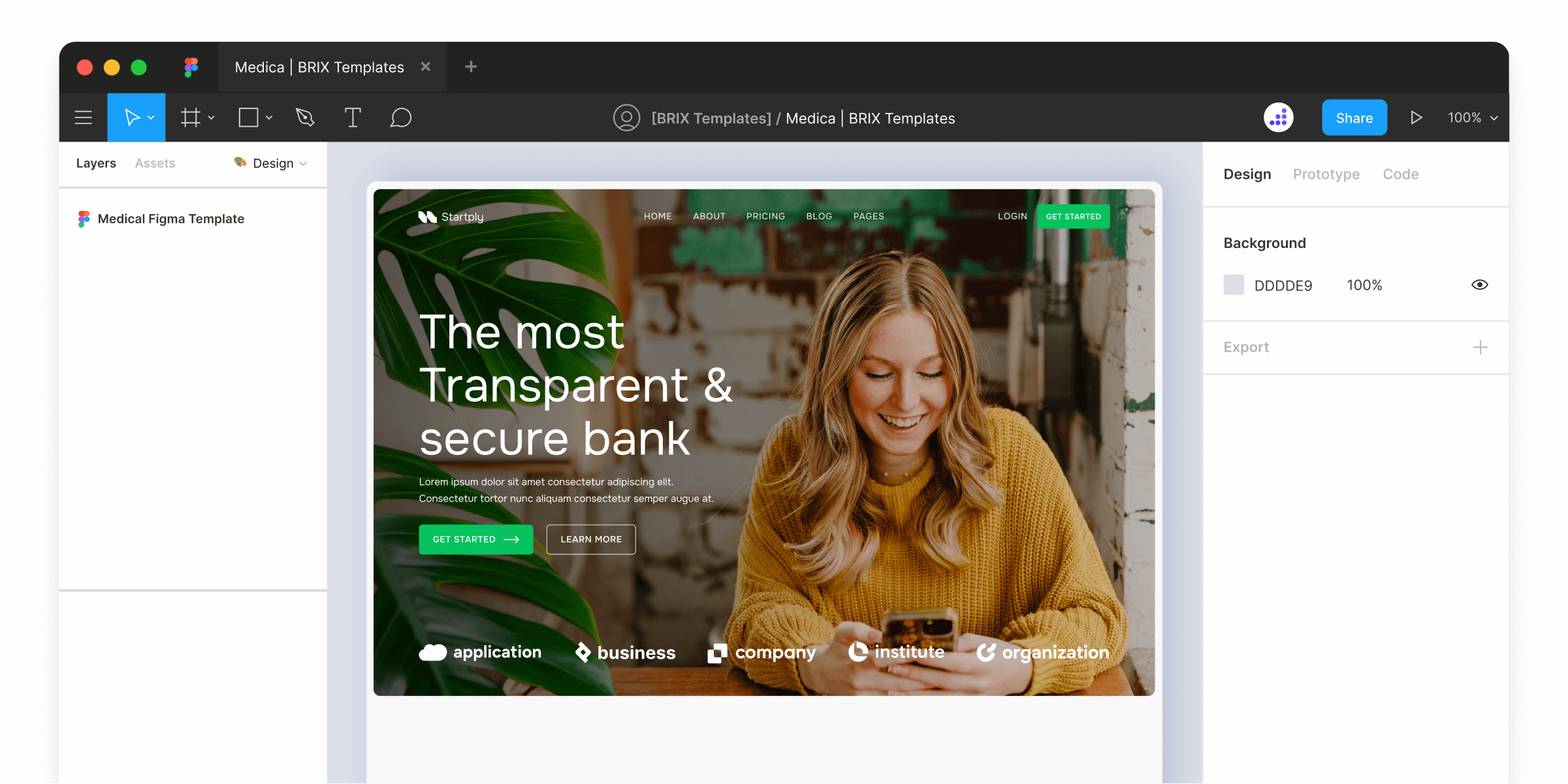 Our Clean Startup Figma Template is intuitively designed to cater to designers of all levels, ensuring that you can effortlessly navigate its features. Customize your website to reflect your unique green startup identity, showcasing your environmentally-friendly products, services, and initiatives.
With Startply X, the possibilities for creativity are endless. Whether you're launching an eco-conscious product, promoting sustainable practices, or advocating for a cleaner planet, our Green Startup Figma Template offers you a canvas for artistic expression.
Elevate your green startup or emerging business with Startply X. Embrace the future of eco-friendly web design and make a lasting impact in the world of sustainability. Unleash your creativity today and transform your eco-conscious venture into a digital masterpiece with our unparalleled Figma template. Join us in shaping a greener tomorrow, one pixel at a time.