Introducing Startflow X, the ultimate Startup Figma Template that will take your website design to the next level. This Modern Startup Figma Template is designed with a cutting-edge interface, intuitive user experience, and advanced features to help you create an outstanding website for your business.
Whether you're building a website for a Multipurpose Startup or a Startup, Startflow X has got you covered. With its versatile design, you can customize and adapt it to suit your needs and showcase your brand's unique personality. The Multipurpose Startup Figma Template offers a range of sections and pages that can be used across various industries, while the Startup Figma Template focuses on creating a seamless user experience that will keep your visitors engaged and coming back for more.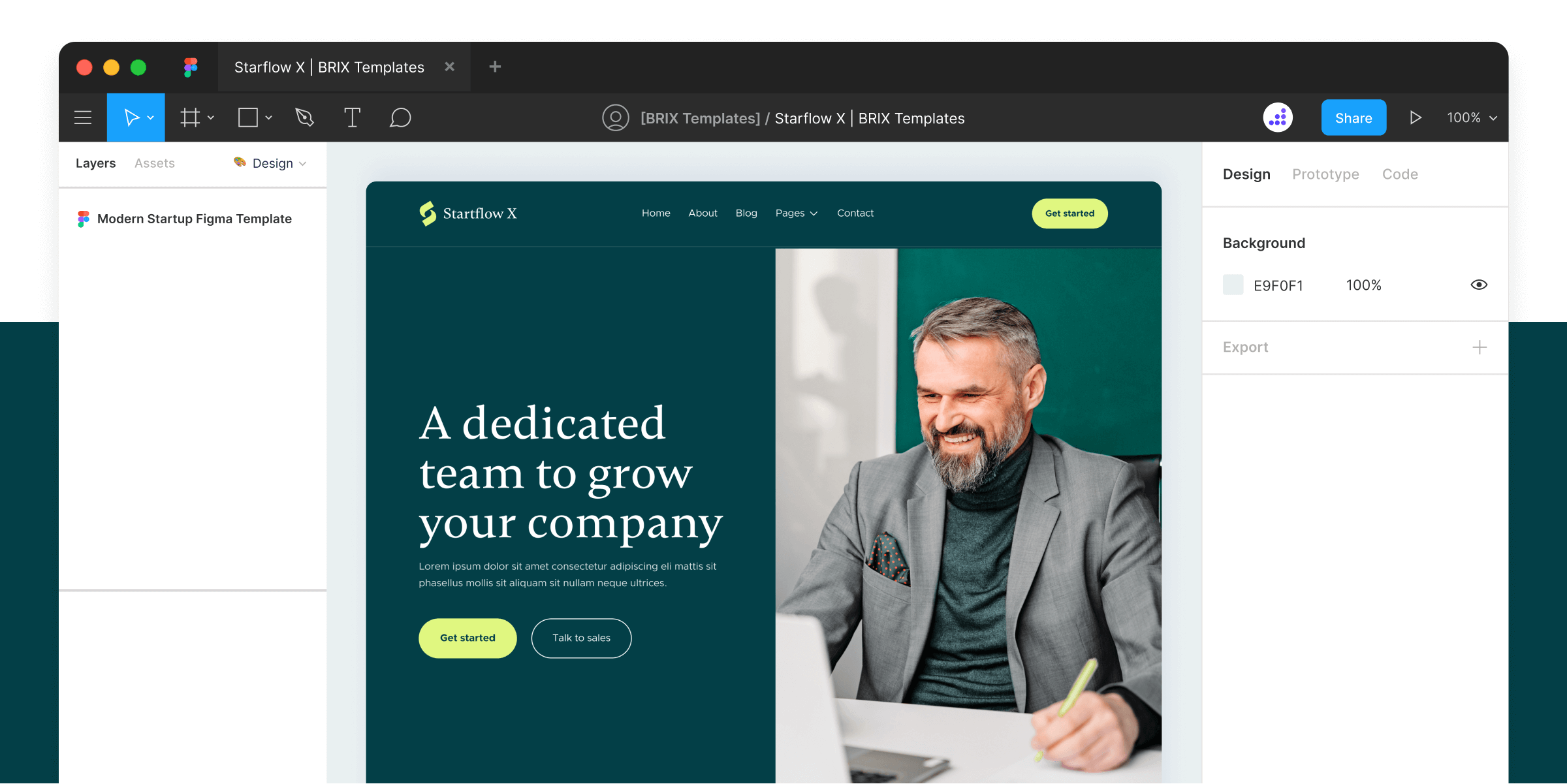 Startflow X comes with a variety of pre-designed elements that you can easily drag and drop onto your website. From beautifully crafted icons to dynamic animations, you'll have everything you need to create a visually stunning website that stands out from the competition.
In conclusion, Startflow X is the ultimate Multipurpose Startup Figma Template and Startup Figma Template that will help you build a website that reflects your brand's unique personality. With its modern design and advanced features, you'll be able to create a website that not only looks great but also drives results for your business. Get Startflow X today and take the first step towards building an outstanding online presence.