Welcome to our latest Software Figma Template, the perfect solution for SaaS and Tech Startups looking to create a professional and engaging online presence. Our template is designed to help you showcase your software products and services, and to attract new customers to your business. With our fully customizable Tech Figma Template, you can easily tailor your website to your brand's visual identity, making it uniquely your own. Our template includes all the essential pages, including home, pricing, about, and contact, so you can create a user-friendly and functional website that meets all of your needs.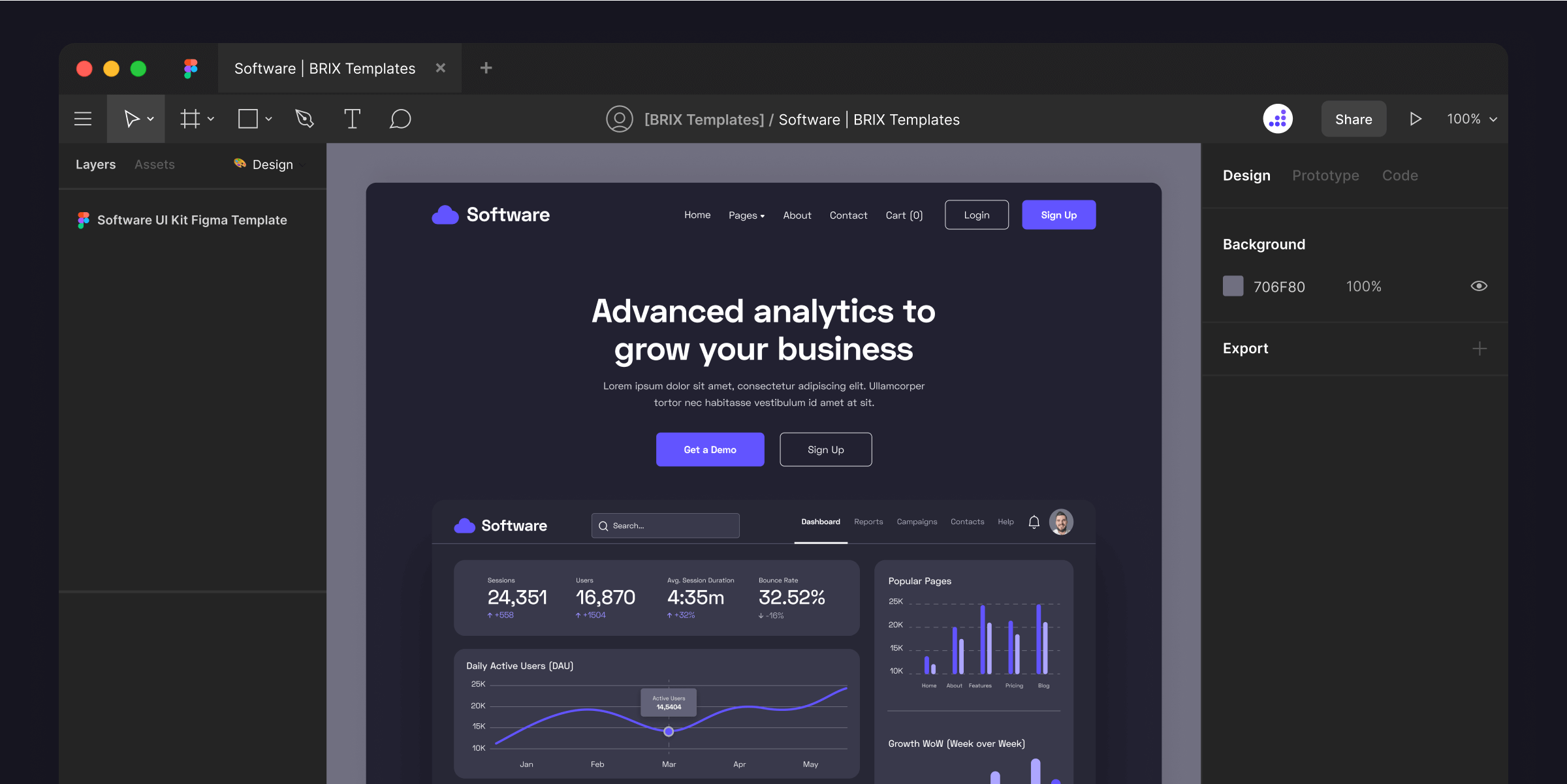 The sleek and modern design of our Software Figma Template will help you stand out in a crowded market and leave a lasting impression on your audience. Our team has put in a lot of effort to create a professional and engaging design that will help you communicate your message effectively.
If you're a small startup or a well-established business, our SaaS Startup Figma Template is the perfect solution to create a powerful online presence and take your business to the next level. Try it out today and experience the results for yourself!