Saasly is a cutting-edge SaaS Figma template that provides tech startups with a versatile platform to establish a strong online presence. Our template features a collection of pages that are essential to building an effective website, including home, pricing, about, and contact. With Saasly, you can effortlessly showcase your software products and services, attract new clients, and drive business growth. Our team of expert designers have developed a sleek and modern design that is sure to captivate your target audience and keep them engaged.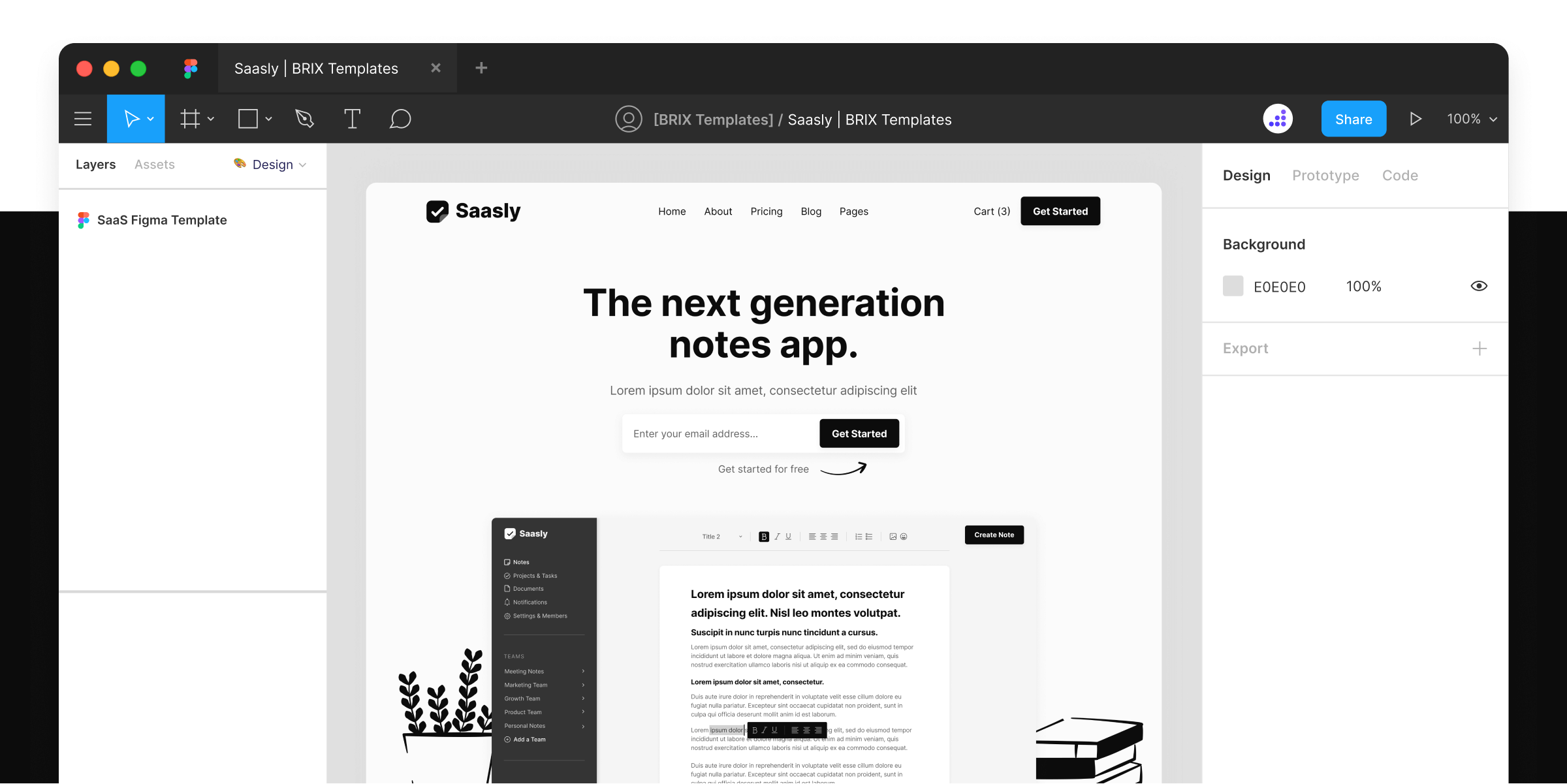 Our Tech Startup Figma Template is fully customizable, giving you the freedom to tailor it to your brand's unique visual identity. Furthermore, our Software Figma Template has been included to assist you in promoting your software effectively. Regardless of whether you are a small startup or an established business, Saasly has all the necessary tools to help you create a strong online presence and take your business to the next level.
Experience the results for yourself by giving Saasly a try today. With its intuitive interface, comprehensive features, and beautiful design, Saasly is the ideal solution for those looking to make a powerful impact in the SaaS market. Don't wait any longer to improve your online presence and drive business growth with Saasly!