Welcome to Roofing X, the latest addition to our Figma template family, specifically designed for roofing services and contractors. With this Roofing Figma Template, you can create an impressive online presence for your roofing business that will wow your customers.
The Roofing Services Figma Template is perfect for those in the roofing industry who are looking to create a website that is both functional and visually appealing. The template features a sleek and modern design, with all the necessary elements that a roofing website should have.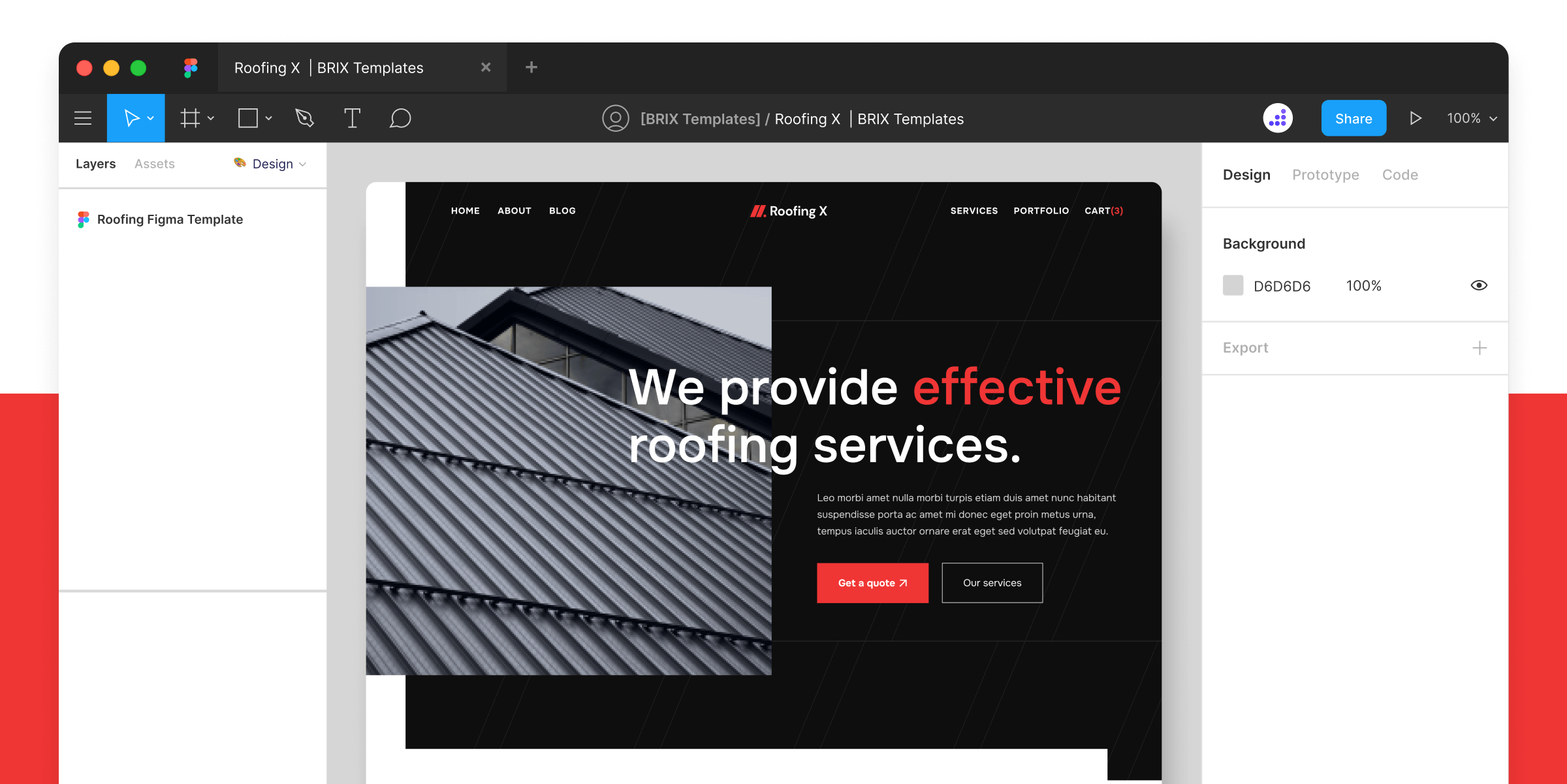 Similarly, the Contractor Figma Template is specifically tailored to meet the needs of contractors looking to build a website that showcases their services and expertise. The template is intuitive and easy to use, allowing you to customize it according to your brand and business.
Our Roofing Figma Template is packed with features that are essential for roofing businesses, including easy-to-navigate menus, galleries to showcase previous work, and clear calls-to-action. With this template, you can create a professional and polished website that will make your business stand out from the competition.
Don't settle for a generic website that doesn't reflect the quality of your roofing services. Choose Roofing X, the Roofing Figma Template that has been expertly crafted for roofing services and contractors. Get started today and elevate your online presence to new heights!