Are you ready to spice up your restaurant's online presence? Look no further than Restaurantly X, our latest Restaurant Figma Template designed to help Restaurant and Food Delivery businesses showcase their brand and menu offerings in a whole new way. With its unique and eye-catching structure, this Figma Template is guaranteed to make your website stand out from the rest.
But Restaurantly X isn't just about looks. This Cafe & Restaurant Figma Template comes loaded with pre-designed components and pages, making it easy to create a professional and cohesive website that reflects your unique brand identity.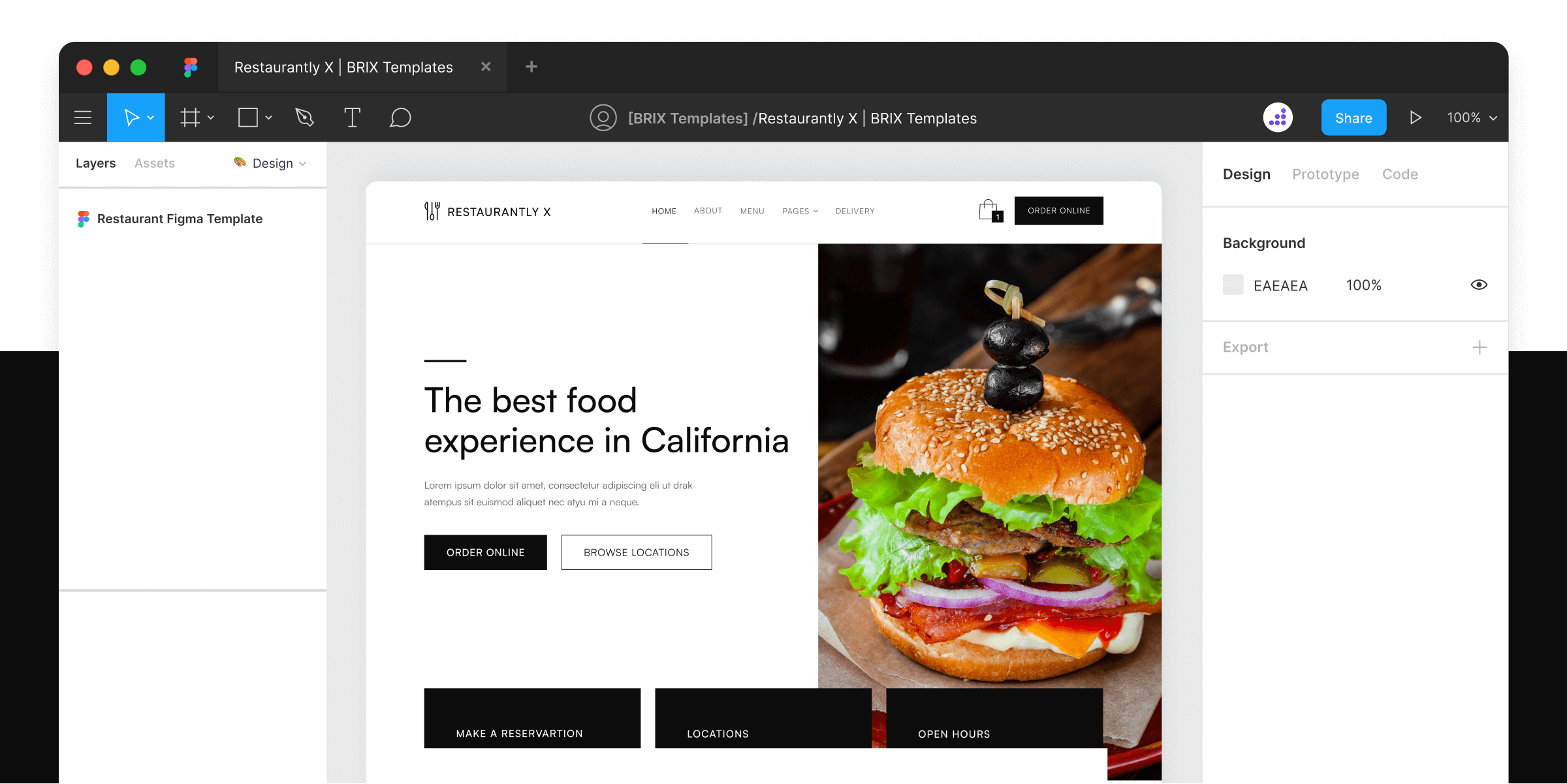 From menu pages to Delivery, everything you need to get your online presence up and running is included in this Figma Template.
Whether you're an experienced designer or just starting out, Restaurantly X provides a user-friendly interface and creative design elements that make it easy to create a seamless experience for both customers and business owners. So why settle for a bland website when you can create a mouth-watering masterpiece with Restaurantly X, the ultimate Restaurant & Food Delivery Figma Template?