Looking for the perfect Technology Figma Template to help you design a stunning website for your Tech or SaaS business? Look no further than Techplus X – the latest and greatest Technology Figma Template on the market!
With its sleek design and intuitive layout, Techplus X is the perfect tool to help you showcase your products and services and make a lasting impression on potential customers. Whether you're a startup or an established business, Techplus X has everything you need to create a professional-looking website that stands out from the crowd.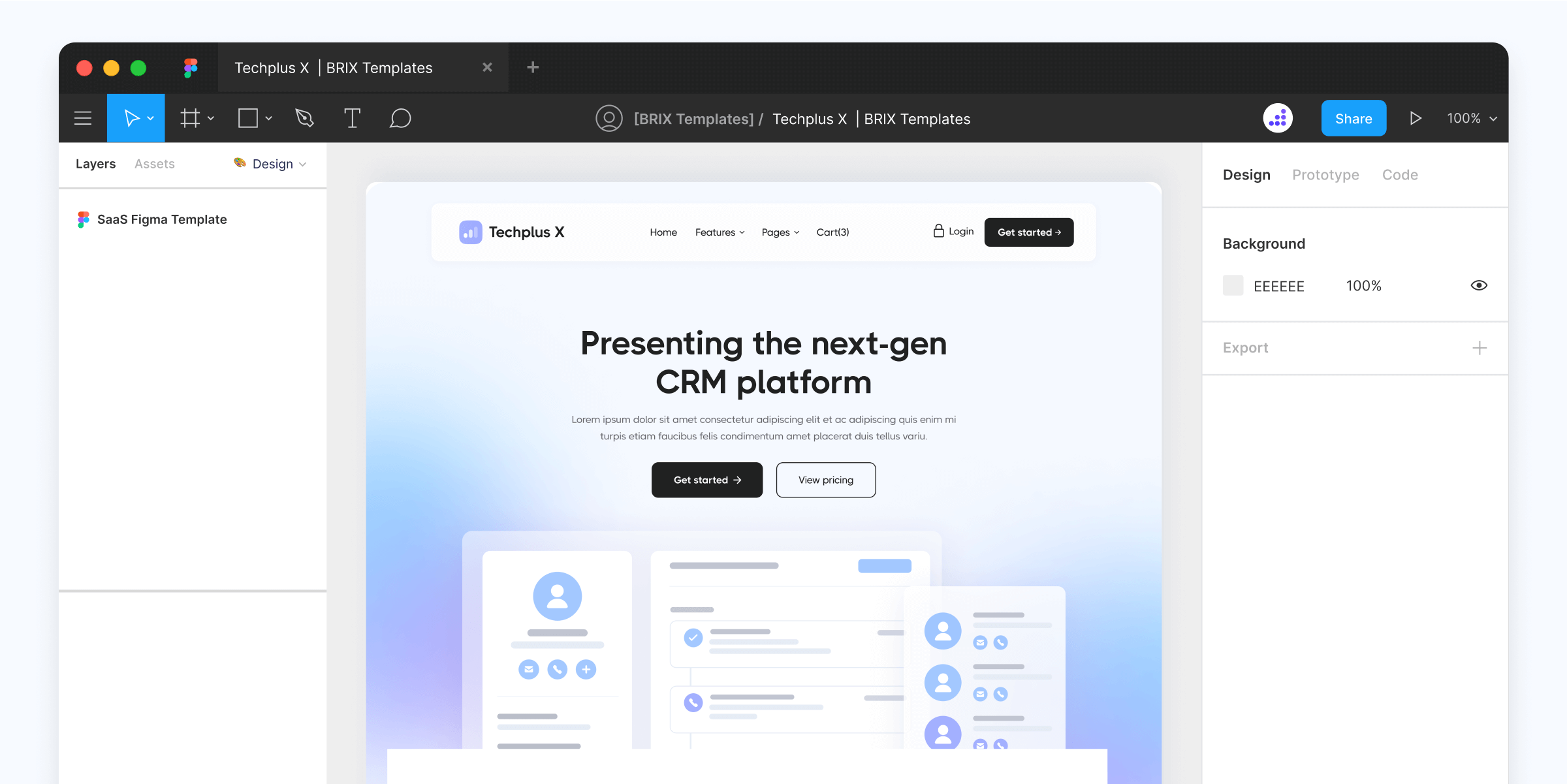 With its Tech Figma Template and SaaS Figma Template, Techplus X is fully customizable, so you can tailor it to your specific needs and preferences. You can easily change the colors, fonts, and layout to match your branding and make it truly unique. And with its user-friendly interface, you don't need any design skills to use it – just drag and drop your content and you're good to go!
So why wait? Get Techplus X today and take your Tech or SaaS business to the next level. Whether you're looking to attract new customers, showcase your products, or simply establish a strong online presence, Techplus X is the perfect tool to help you achieve your goals. So why settle for a boring, generic website when you can have a stunning, personalized one that truly represents your brand?