Figma Elements welcomes you to the world of creative design with its latest offering, the Radio Podcast Figma Template. This is a cutting-edge template that has been specifically designed for the discerning Podcasters and broadcasters who are in search of a visually appealing and user-friendly website to showcase their shows.
The Radio Figma Template has all the elements that a modern Podcast website needs, including pages for Episodes, About, Host, Sponsors, and much more. This Figma Template has been developed with a user-centered design approach, ensuring that all the essential features are readily accessible to the visitors.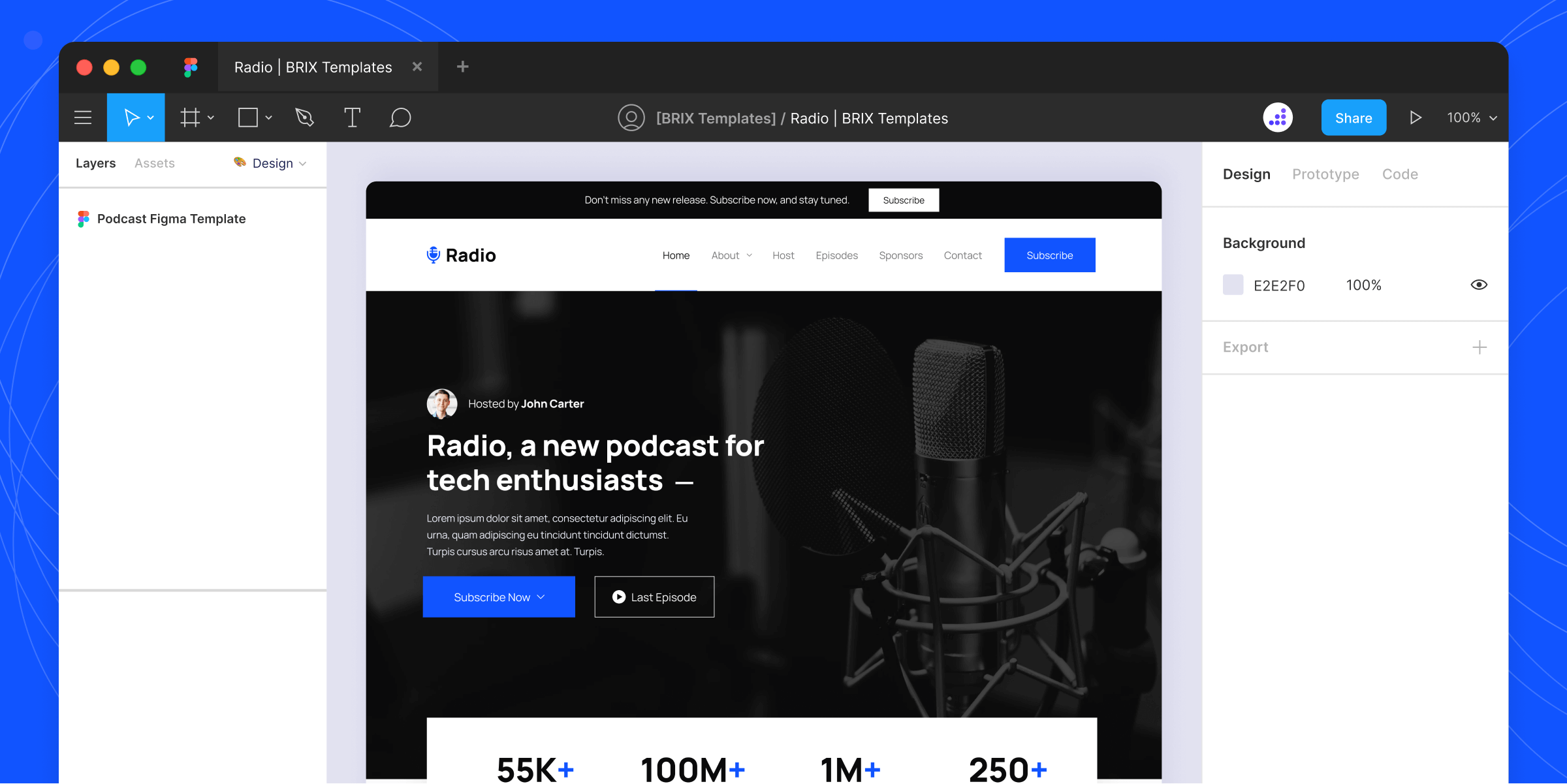 Using the Podcasters Figma Template, you can customize the look and feel of your website as per your preference. You can also incorporate your branding elements and graphics to make your site stand out from the competition.
The broadcaster Figma Template is a perfect choice for those who want to build their online presence in the Podcast industry. With its clean and minimalistic design, it provides a clutter-free experience to the visitors and allows them to focus on the content.
In conclusion, if you are a Podcaster or a broadcaster looking to create a stunning website that reflects your personality and brand, the Radio Figma Template is the perfect choice for you. Download the Radio Podcast Figma Template today and take your Podcasting business to new heights.