In the world of photography and videography, there is one name that stands out above the rest: Photographer X. And now, with the release of the Photography Figma Template, Photography Studio and videography businesses can bring that same level of excellence to their website design.
Crafted with the utmost care and attention to detail, the Photography Studio Figma Template is a testament to Photographer X's unparalleled skill and artistry. With its sleek and modern design, this template is perfect for showcasing any Photography Portfolio, from fashion shoots to family portraits and everything in between.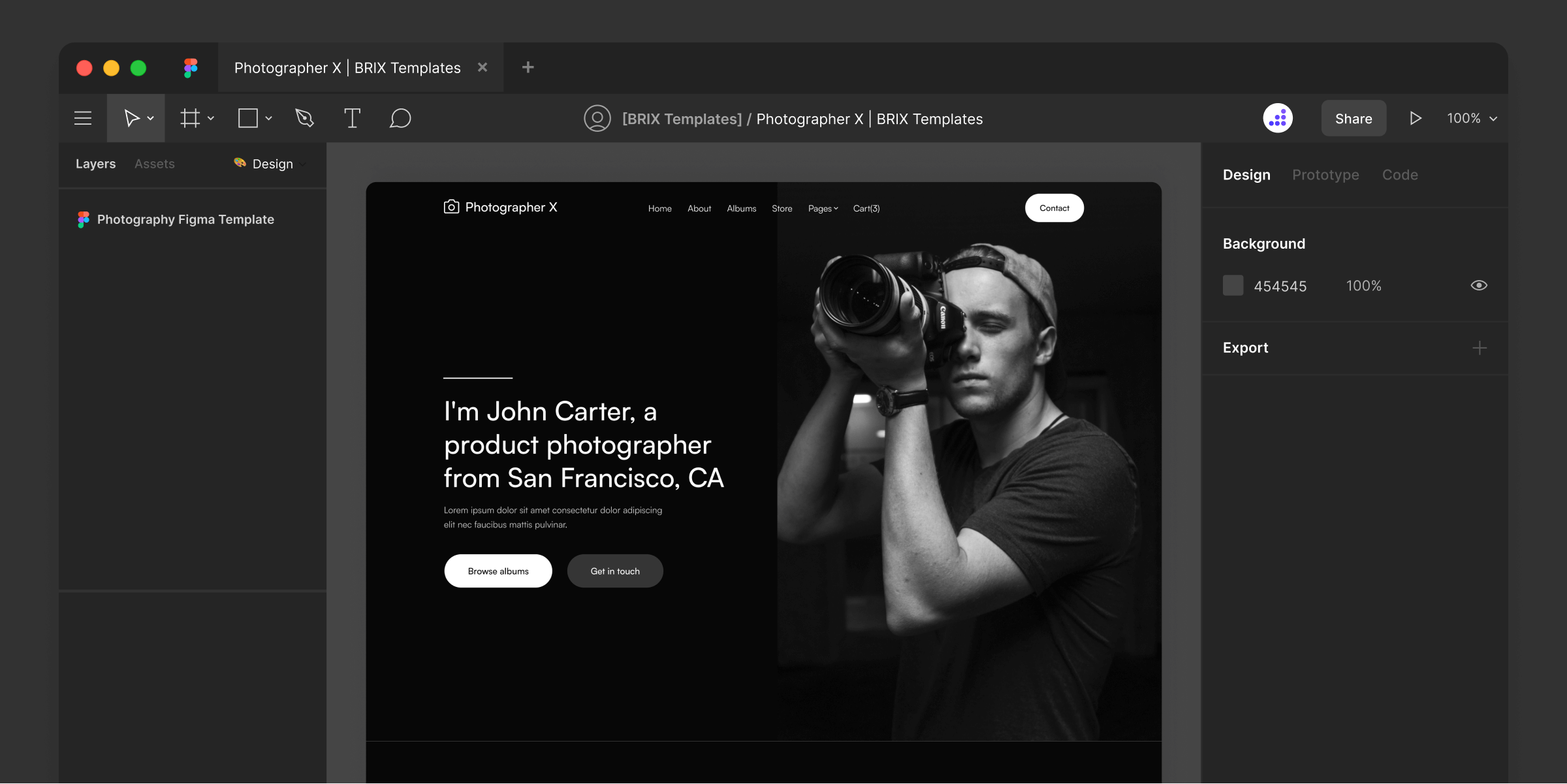 With the Photography Portfolio Figma Template, users can easily customize their website to reflect their unique style and brand. From changing colors and fonts to adding their own images and text, the possibilities are endless. And with its intuitive interface and user-friendly design, even those with no design experience can create a stunning and professional-looking website in no time.
So whether you're a professional photographer or videographer looking to showcase your work, or a Photography Studio looking to attract new clients, the Photography Figma Template is the perfect tool to help you achieve your goals. Don't settle for anything less than the best – choose Photographer X and the Photography Figma Template today.