Introducing Minimalfolio X, our latest Minimal Portfolio Figma Template that's perfect for professionals looking to create a sleek and modern online presence. Whether you're a portfolio or a CV, this template is designed to showcase your skills, experience, and accomplishments in a way that's visually stunning and easy to navigate.
With a minimalist design and a range of fully customizable features, the Minimalfolio X template is the perfect tool for creating a professional and personalized online portfolio. Whether you're a graphic designer, writer, photographer, or any other creative professional, this template is designed to meet your unique needs and help you stand out in a crowded market.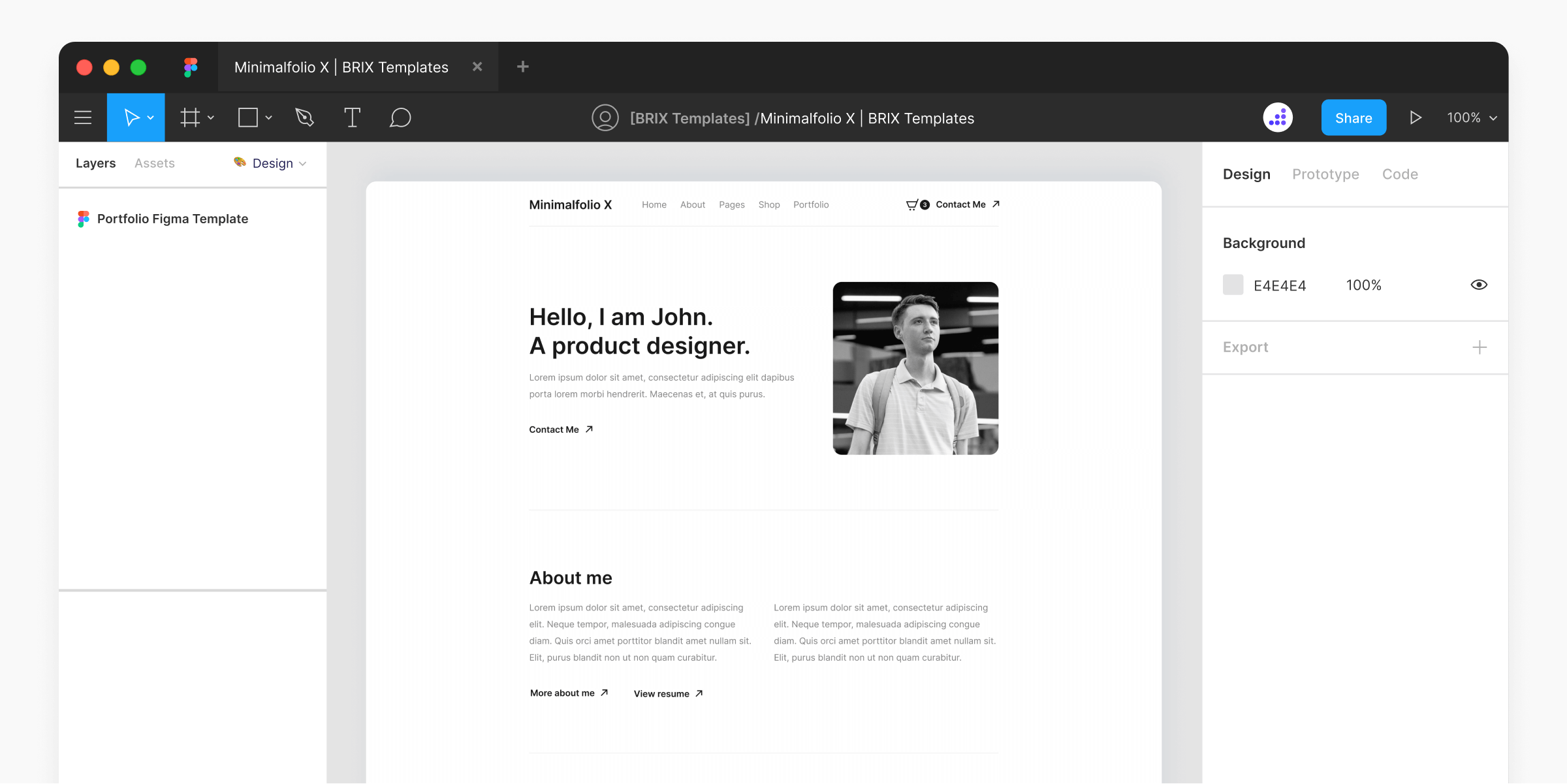 And it's not just for personal portfolios the Personal Portfolio Figma Template is ideal for businesses looking to showcase their work and attract new clients. With features designed specifically for showcasing creative projects and case studies, this template is the ultimate solution for any business looking to establish a strong online presence.
But that's not all the CV Figma Template is perfect for job seekers looking to make a great impression on potential employers. With a clean and modern design, this template is the ultimate tool for crafting a professional and compelling online CV that will help you land your dream job.
So if you're ready to take your online presence to the next level, the Minimalfolio X Figma Template, Personal Portfolio Figma Template, and CV Figma Template are the perfect tools to help you achieve your goals. With powerful features, an intuitive design, and easy customization, these templates will help you create a website that showcases your talents and captures the attention of your target audience.