Introducing MedicApp X. Behold, the ultimate Hospital Figma Template meticulously crafted with the healthcare industry in mind. Should you find yourself overseeing a hospital, health clinic, or any healthcare business, rest assured that MedicApp X will prove to be an invaluable tool in creating a website that is both visually captivating and highly practical.
MedicApp X delivers a vast array of stunning templates, each one expertly designed to satisfy your every requirement. From Doctors pages to contact forms, our Hospital Figma Template has everything you need to ensure your website outshines its competition.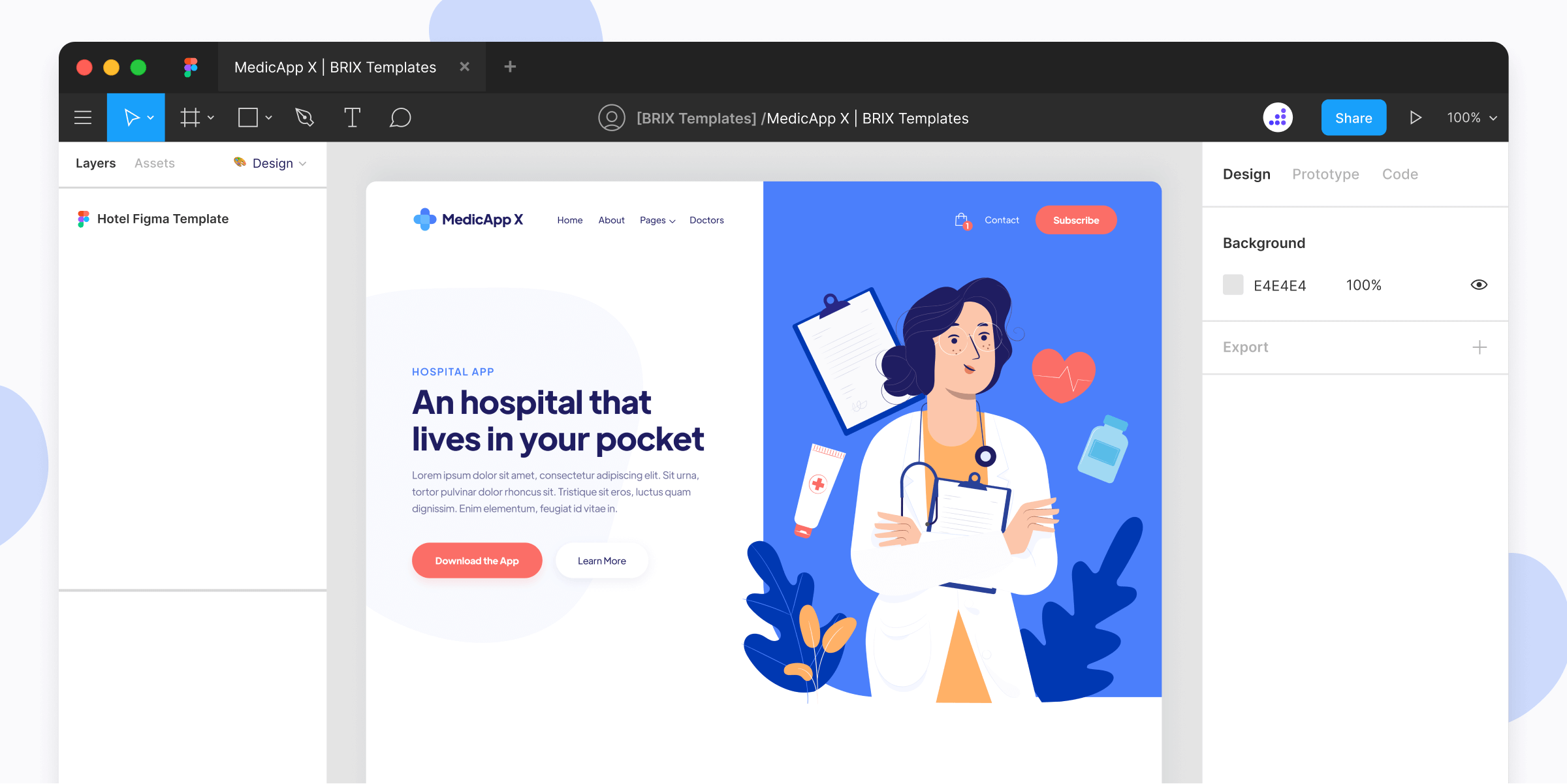 Wait, there's more! MedicApp X is also a Healthcare Figma Template and Health Clinic Figma Template – making it the perfect selection for any healthcare business. With its sleek and contemporary design, this template will undoubtedly impress both your clients and patients.
What are you waiting for? Whether you're launching a new business or revamping an existing website, MedicApp X is the ideal choice. With its simple-to-use interface and breathtaking design, this Hospital Figma Template is guaranteed to help your business thrive in the cutthroat healthcare industry. Start creating today and experience the exceptional results for yourself!