Introducing Landscaper X the ultimate Figma template for landscaping businesses, landscapers, and garden designers looking to create a stunning website that showcases their services and expertise. This Landscaping Figma Template is the perfect solution for those who want to create a website that is visually stunning, easy to navigate, and optimized for user experience.
With its clean and modern design, Landscaper X is a Landscapers Figma Template that offers a comprehensive collection of design elements, including icons, typography options, and custom graphics. Whether you want to showcase your portfolio of completed projects, or highlight your team's skills and experience, Landscaper X has everything you need to make your website stand out.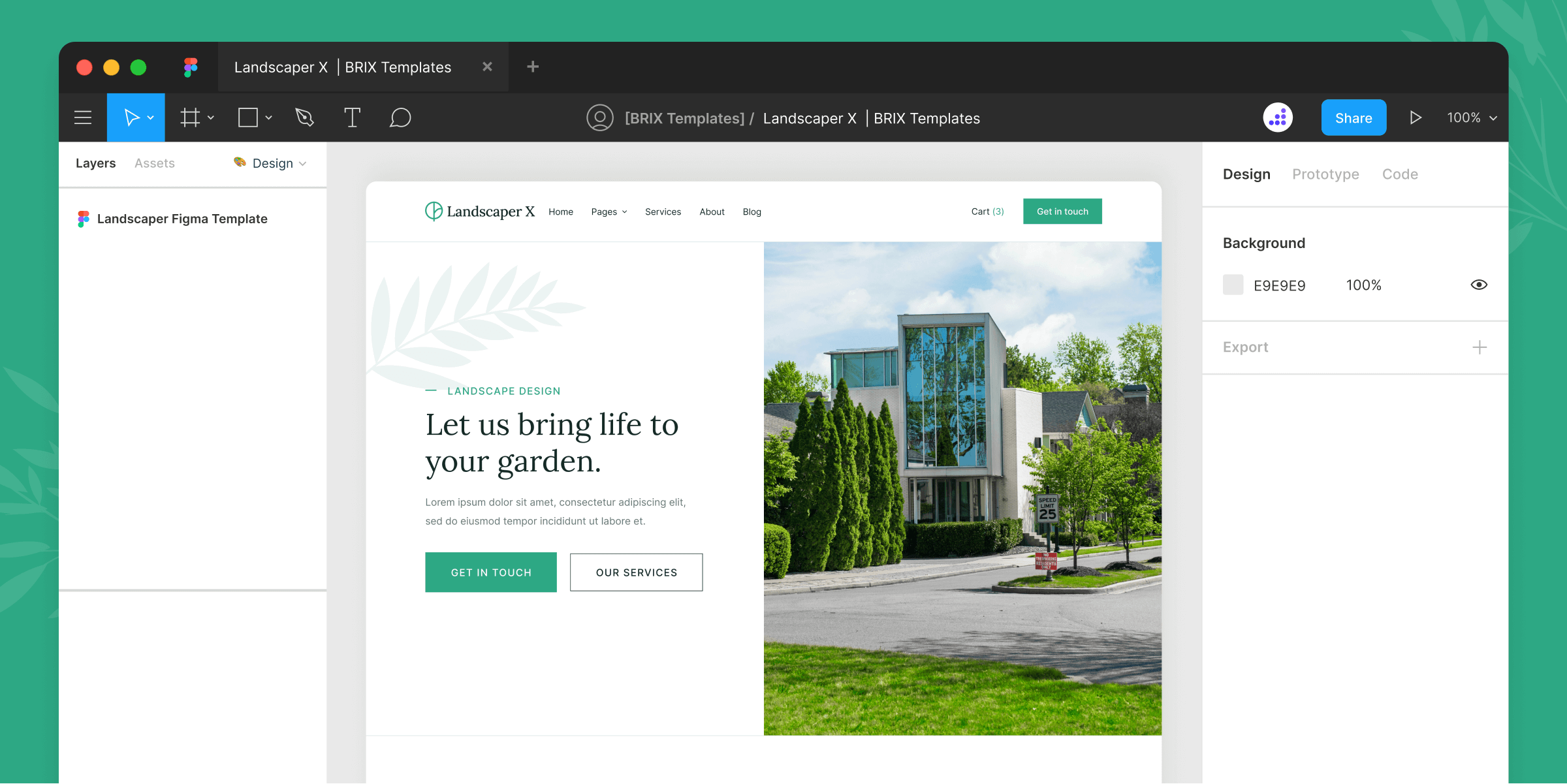 From stunning homepage layouts to easy-to-use contact forms, this Garden Designers Figma Template has it all. You can easily customize every aspect of your website using Figma's intuitive design tools. Plus, with responsive design built-in, your website will look great on any device, from desktop to mobile.
So, if you're a landscaper, garden designer, or any business in the landscaping industry looking to create a website that sets you apart from the competition, Landscaper X is the solution you've been searching for. Get started today and see how easy it is to create a stunning website with this Landscaping Figma Template.