Introducing our latest masterpiece, Job Board X a Figma template designed specifically for job portals and online job boards. Whether you're looking to start your own job business or improve your existing one, this template will take your online presence to the next level.
With the Job Portal Figma Template, you'll have all the necessary pages and features at your fingertips, including job post, contact, and companies. And with the Online Job Board Figma Template, you'll be able to create an engaging and interactive platform for job seekers and employers alike.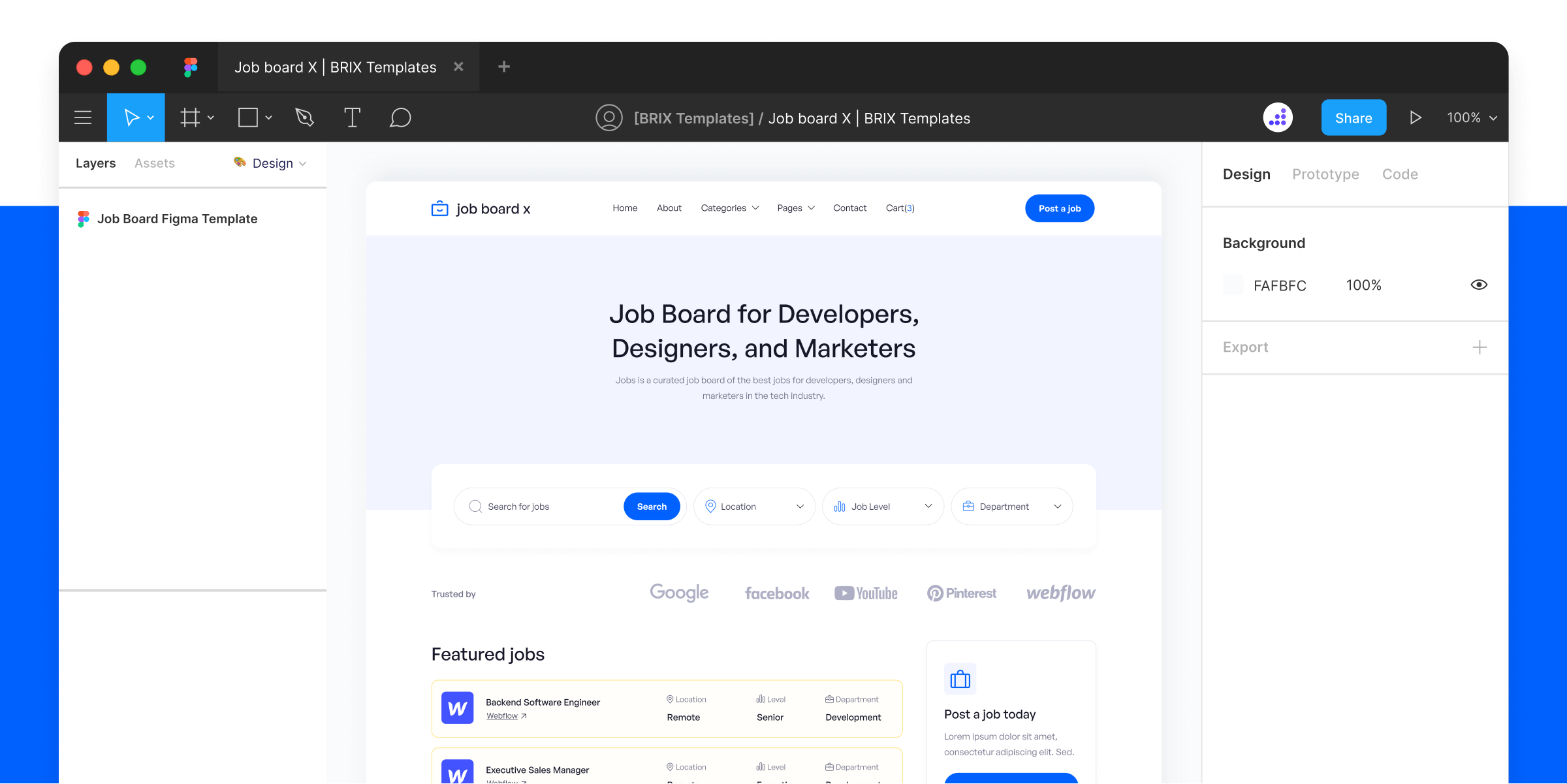 Our team of designers has poured their heart and soul into creating the Job Board X template. With its sleek and modern design, this Figma template is perfect for businesses of all sizes. And with its customizable features, you can make it your own and showcase your unique brand identity.
Whether you're a job portal startup or an established online job board, our Recruitment Figma Template and Online Job Board Figma Template are the perfect tools to help you grow your business and connect job seekers with employers.
Don't wait any longer to take your job business to the next level. Get your hands on Job Board X today and watch your online presence soar.