Welcome to Coworking X, the newest addition to our Commercial Real Estate Figma Template series. This meticulously crafted template is designed specifically for Coworking and Commercial Real Estate businesses to build their website with ease and precision.
With Coworking X, you can create a stunning website that reflects the personality and ethos of your business. This Coworking Space Figma Template comes equipped with an array of customizable features, allowing you to fine-tune every aspect of your website, from color schemes and fonts to layouts and widgets.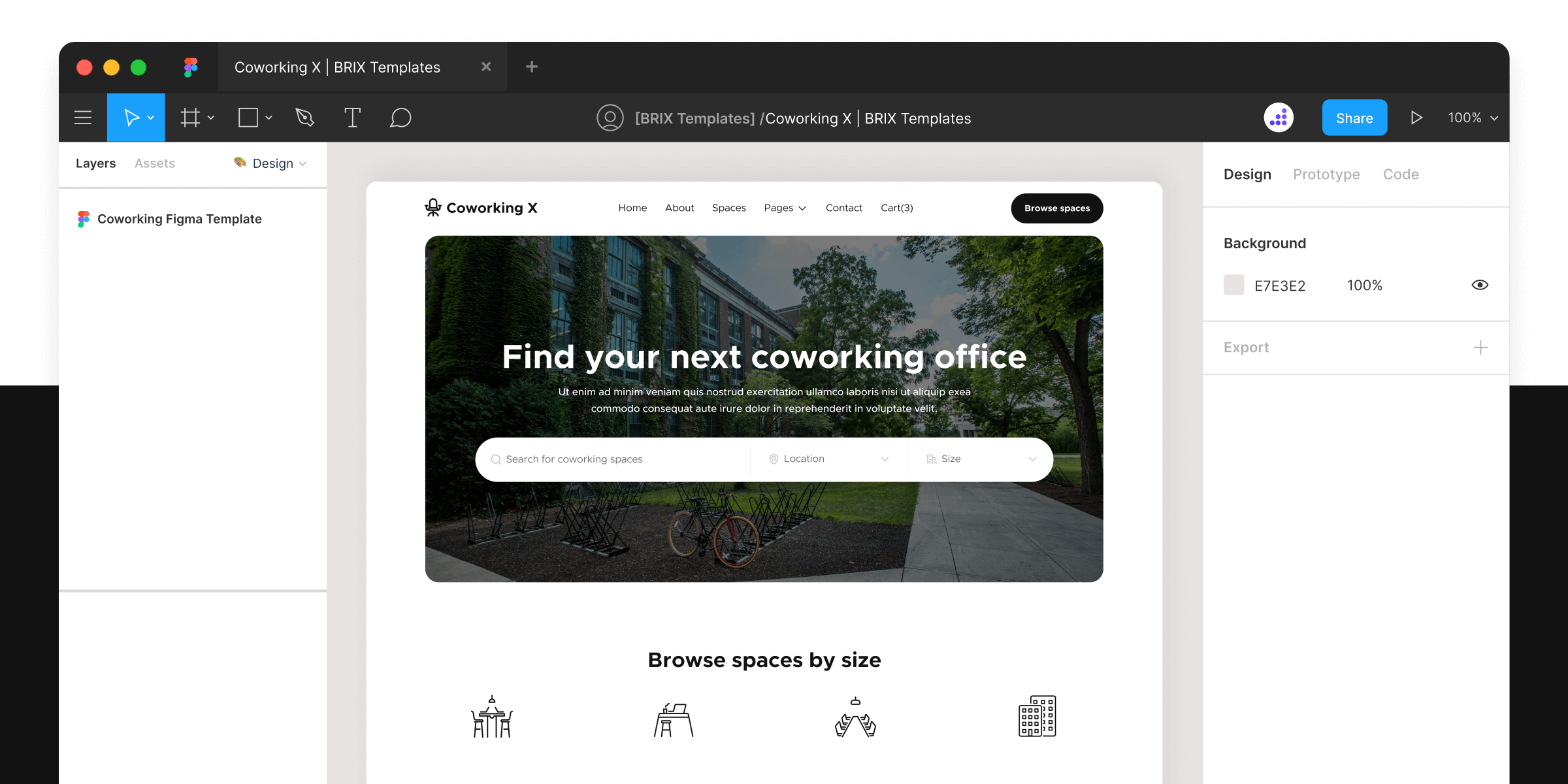 Whether you're looking to create a clean and minimalistic design or an elaborate, dynamic one, Coworking X has got you covered. With its sleek and modern design, this Coworking Figma Template will captivate your audience and keep them engaged.
The Commercial Real Estate Figma Template is perfect for those who are looking for a quick and easy way to get their website up and running. With its user-friendly interface and intuitive design, you can create a website that looks and feels professional, without the need for extensive technical knowledge.
In summary, Coworking X is the ultimate Coworking and Commercial Real Estate Figma Template that delivers premium quality design, maximum customization, and user-friendliness, all in one package. Try it out today and take your business to the next level!