Graphicfolio X is the ultimate solution for any branding or modern design agency seeking to elevate their digital presence. This innovative Brading Agency Figma Template is designed to cater to the specific needs of creative studios and design agencies looking to build a website that showcases their unique services.
This Creative Studio Figma Template is packed with modern features and an eye-catching design that is sure to capture the attention of potential clients. From the bold typography to the sleek, minimalist layout, Graphicfolio X embodies everything that is modern, sleek, and professional.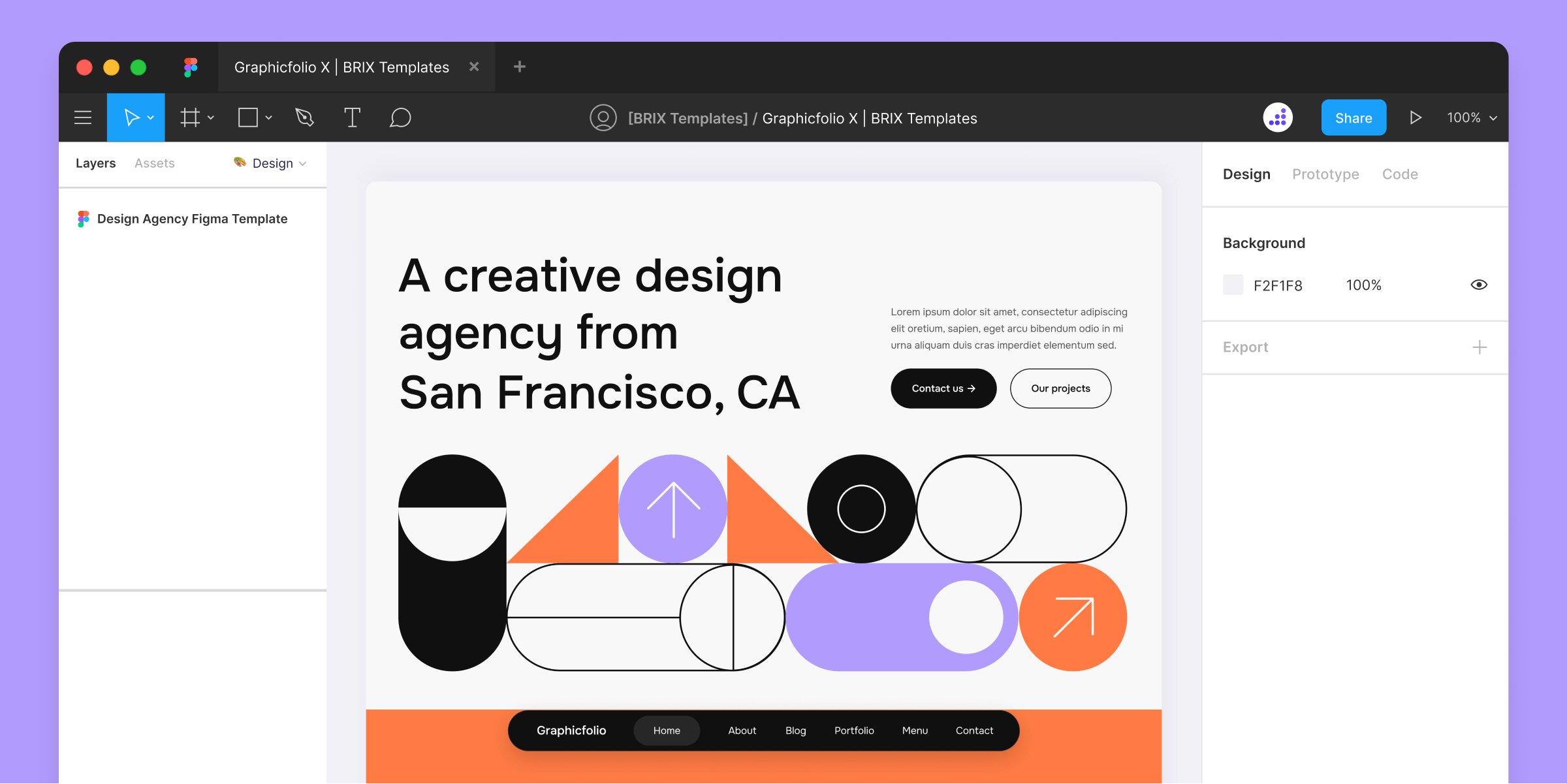 Whether you are looking to showcase your portfolio or provide detailed information about your services, this Brading Agency Figma Template has got you covered. With its customizable features, you can tailor the design to match your specific needs and brand identity.
With Graphicfolio X, you can create a website that not only looks great but also functions seamlessly across all devices. This Modern Design Agency Figma Template is designed to optimize the user experience, ensuring that your clients can easily navigate your site and find the information they need.
In conclusion, if you are looking for a Brading Agency Figma Template that is both modern and functional, then Graphicfolio X is the perfect solution. Its customizable design and sleek layout make it the ideal choice for any creative studio or design agency looking to make a bold statement in the digital space.