Introducing Agensight X, the ultimate Marketing Agency Figma Template designed specifically for Marketing and Advertising Agencies looking to elevate their online presence. This Marketing Figma Template is designed with a modern and sleek aesthetic that is sure to impress potential clients and attract new business.
With Agensight X, you'll have access to a variety of pre-designed pages that will save you time and effort in the website design process. From home pages to contact forms, this Advertising Agency Figma Template has everything you need to create a professional and engaging website that accurately represents your brand and services.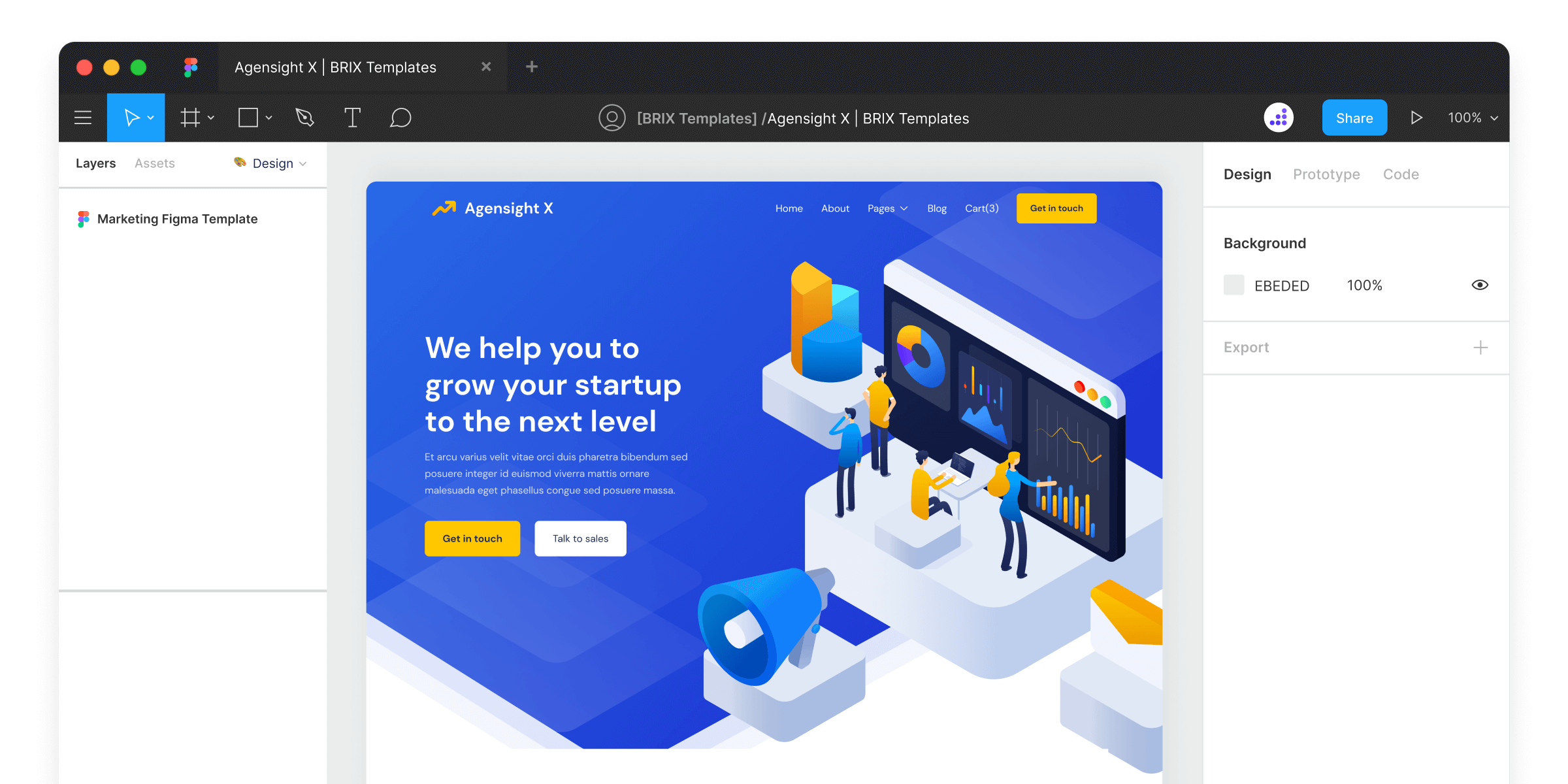 The Marketing Figma Template is fully customizable, allowing you to personalize the design to match your agency's unique style and branding. The user-friendly interface makes it easy for even the least tech-savvy users to make changes and updates to the website as needed.
Agensight X also includes responsive design capabilities, ensuring your website looks and functions perfectly across all devices, from desktops to mobile devices.
Don't settle for a cookie-cutter website that fails to capture your agency's unique brand and voice. Invest in Agensight X, the Marketing Agency Figma Template designed to help you stand out from the competition and attract new business with ease.