Fellow marketers and creators, do we have news for you! We are delighted to introduce our latest masterpiece, Emailer X, the ultimate Newsletter Figma Template. Emailer X is the perfect tool for creating email newsletters that stand out from the rest and get your message across effectively.
Our Email Newsletter Figma Template boasts a plethora of customizable layouts and interactive elements that will help you craft newsletters that represent your brand and speak to your subscribers. Whether you want to promote your product or service or simply provide valuable content, Emailer X has got you covered.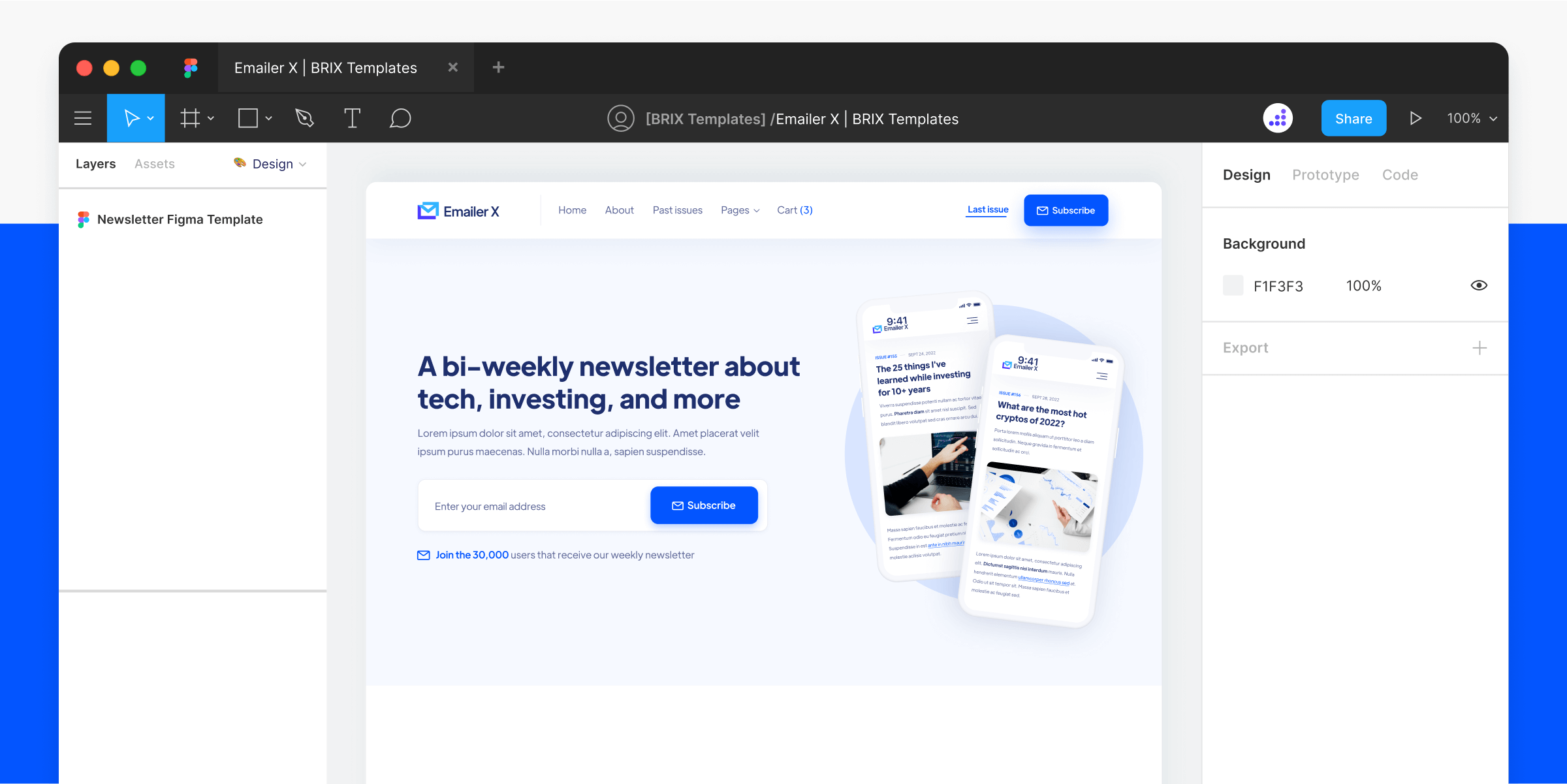 Marketers seeking to create an email marketing campaign that resonates with their target audience will find our Marketing Figma Template to be the perfect match. This template offers a range of customizable components.
What sets Emailer X apart is its user-friendly interface that enables you to design your email newsletter quickly and efficiently. Our Newsletter Figma Template is designed to cater to users of all skill levels, ensuring that you can create an email newsletter that reflects your brand and values, without the hassle.
In summary, Emailer X is the ultimate Newsletter Figma Template for marketers and creators looking to craft email newsletters that get results. With its customizable components and user-friendly interface, Emailer X is the go-to solution for anyone seeking to create an engaging and effective email newsletter. Don't wait any longer, create your own standout email newsletters with Emailer X today!