Dev X is the ultimate IT Agency Figma Template that is designed to cater to the needs of Development Agencies and Wellness Centers. It is a powerful tool that helps to create visually stunning and user-friendly websites with ease. This Coding Agency Figma Template is a game-changer in the creative design industry, allowing users to showcase their services and products in a professional and engaging manner.
The Development Agency Figma Template comes equipped with an array of features and functionalities that make it perfect for businesses of all sizes. With its intuitive interface, users can quickly and easily customize the template to their liking, without any coding knowledge. Dev X is a responsive template that looks great on any device, ensuring that your website is accessible to all users.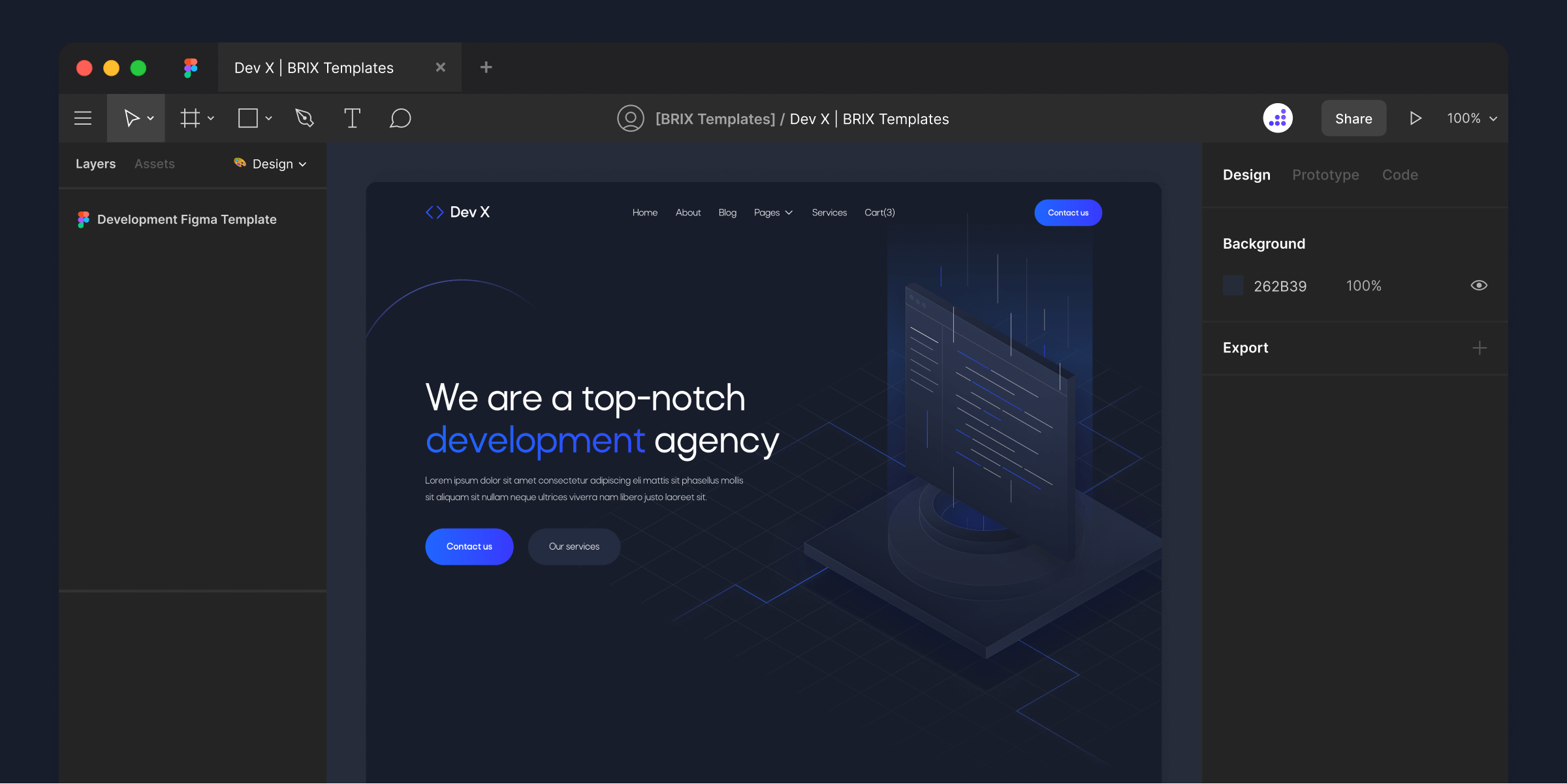 This IT Agency Figma Template includes a variety of pre-designed pages that can be customized to suit your needs. It features a sleek and modern design that is sure to capture the attention of your target audience. The template also includes a variety of pages, including careers, contact, and password protected, to name a few.
Overall, Dev X is a must-have Coding Agency Figma Template for anyone looking to create a professional and engaging website. Its powerful features and intuitive interface make it easy to use, while its responsive design ensures that your website looks great on any device. So why wait? Get started today and create a stunning website that showcases your business in the best possible light!